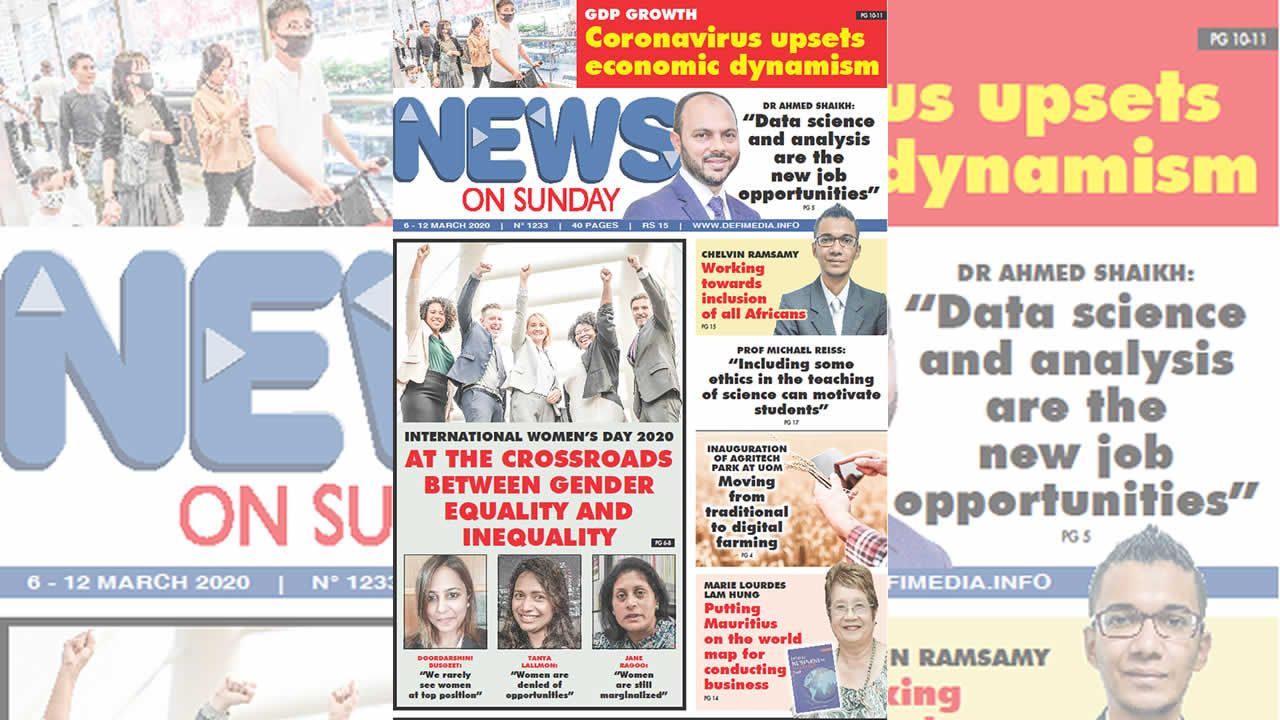 International Women's Day 2020
At the crossroads between gender equality and inequality
8th March 2020 marks the 25th anniversary of the Beijing Declaration and Platform for Action for the campaign, Generation Equality. The year 2020 is considered as being pivotal for advancing gender equality worldwide. Since our Independence, the role of women in Mauritian society has known drastic changes. According to our experts, there is still a lot of work to be done to bring men and women at par with each other.
GDP growth
Coronavirus upsets economic dynamism
The new economic dynamism prevailing in the country has been severely dampened by the coronavirus outbreak in China and its propagation to other countries. The global economy faces its greatest threat since the last financial crisis, as tourism and international trade face a major backlash. However, nothing is lost if the government succeeds in taking appropriate measures to render the economy resilient, while at the same time protecting the population.
Dr Ahmed Shaikh: "Data science and analysis are the new job opportunities"
Industry 4.0 promises to take over the world and it will also have an impact on the African countries. Dr. Ahmed Shaikh, director of Regent Business School, South Africa, an expert in the fourth Industrial Revolution (4IR) was present in Mauritius for a Masterclass organized by YKBS at its Highlands campus. In this interview, Dr. Ahmed Shaikh clearly indicates that Mauritius needs to embrace Industry 4.0. He also recommends a change in the education system.
Chelvin Ramsamy
Working towards inclusion of all Africans
Dedicated, dynamic, compassionate and a youth advocate, Chelvin Ramsamy is a meticulous leader in the making. A change-maker, he firmly believes that as a young African, he desires to be acknowledged not only as a consumer but also as a creator and innovator who is a driving force at national, regional and international level.
Lecture on 'Ethics in Science Education'
Prof Michael Reiss: "Including some ethics in the teaching of science can motivate students"
The Rajiv Gandhi Science Centre (RGSC) has invited Professor Michael Reiss from the University College London, UK, to host a series of workshops with the aim to empower primary and secondary science school teachers. The Professor delivered a thought-provoking lecture on Tuesday 3rd March on the 'Ethics in Science Education.' News on Sunday talked to him on the topic and more.
Inauguration of AgriTECH Park at UoM
Moving from traditional to digital farming
In line with the mission of the University of Mauritius to promote a Research Engaged & Entrepreneurial University, the UoM has set up an AgriTECH Park with the support of a grant from the Ministry of Finance, Economic Development and Planning. The grant, to the tune of Rs 16M extending over a period of three years, has allowed the setting up of the Park and the kickstart of its activities. An Agri-Processing Incubator, equipped with labs to transform ideas into commercial products through research, is a key feature of this project. The UoM AgriTech Park, which operates under the Faculty of Agriculture, aims to offer a platform for collaboration between Academia and various stakeholders in the development of innovative products and services for the Agri-Food sector in Mauritius.
Marie Lourdes Lam Hung
Putting Mauritius on the world map for conducting business
A barrister and a member of the Mauritian Writers' Association and the Chinese Business Chamber of Mauritius, Marie Lourdes Lam Hung has published her book "Doing Business in Mauritius." She provides an insight about her book and the business environment of Mauritius.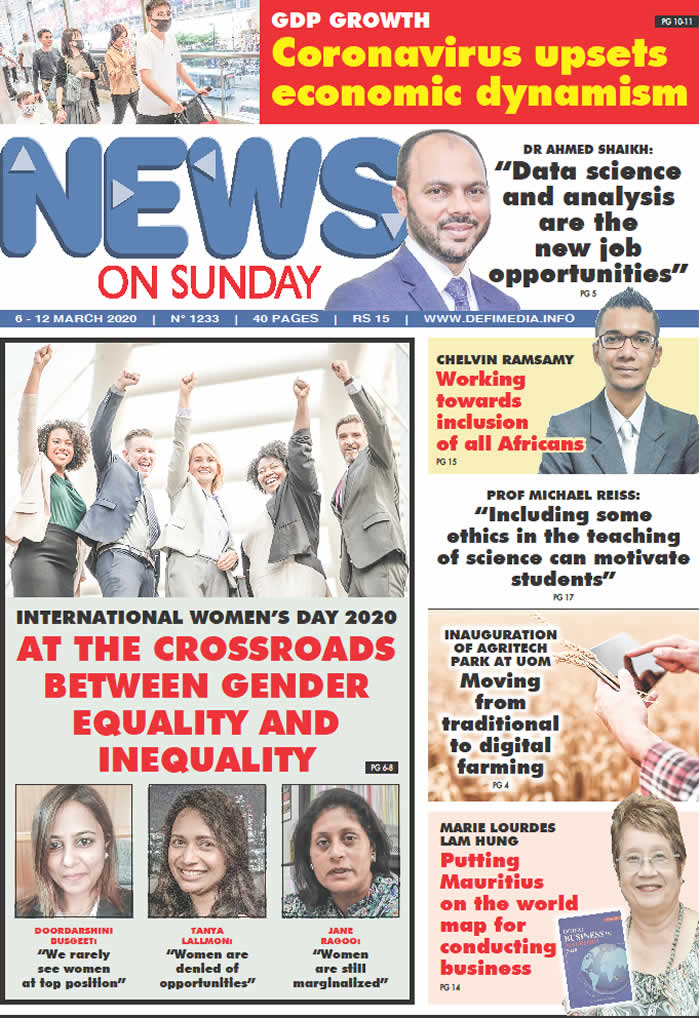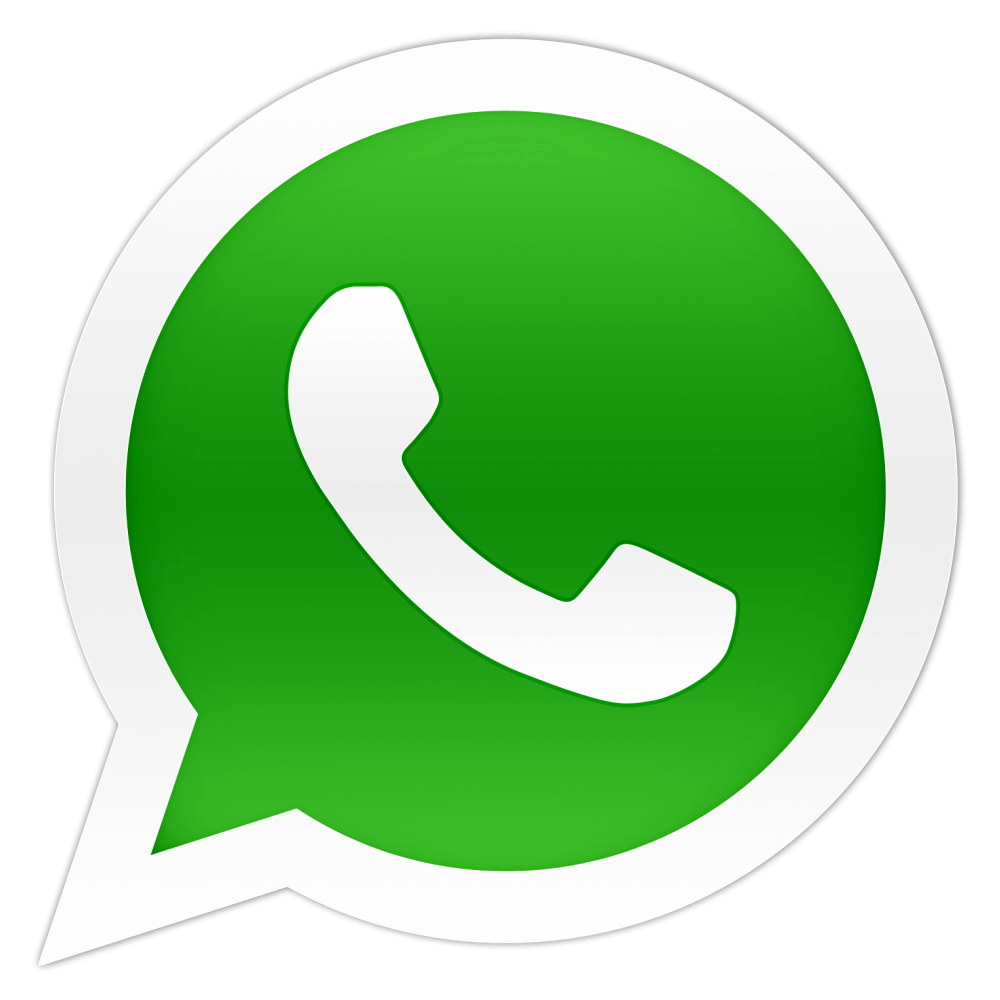 Notre service WhatsApp. Vous êtes témoins d`un événement d`actualité ou d`une scène insolite? Envoyez-nous vos photos ou vidéos sur le 5 259 82 00 !