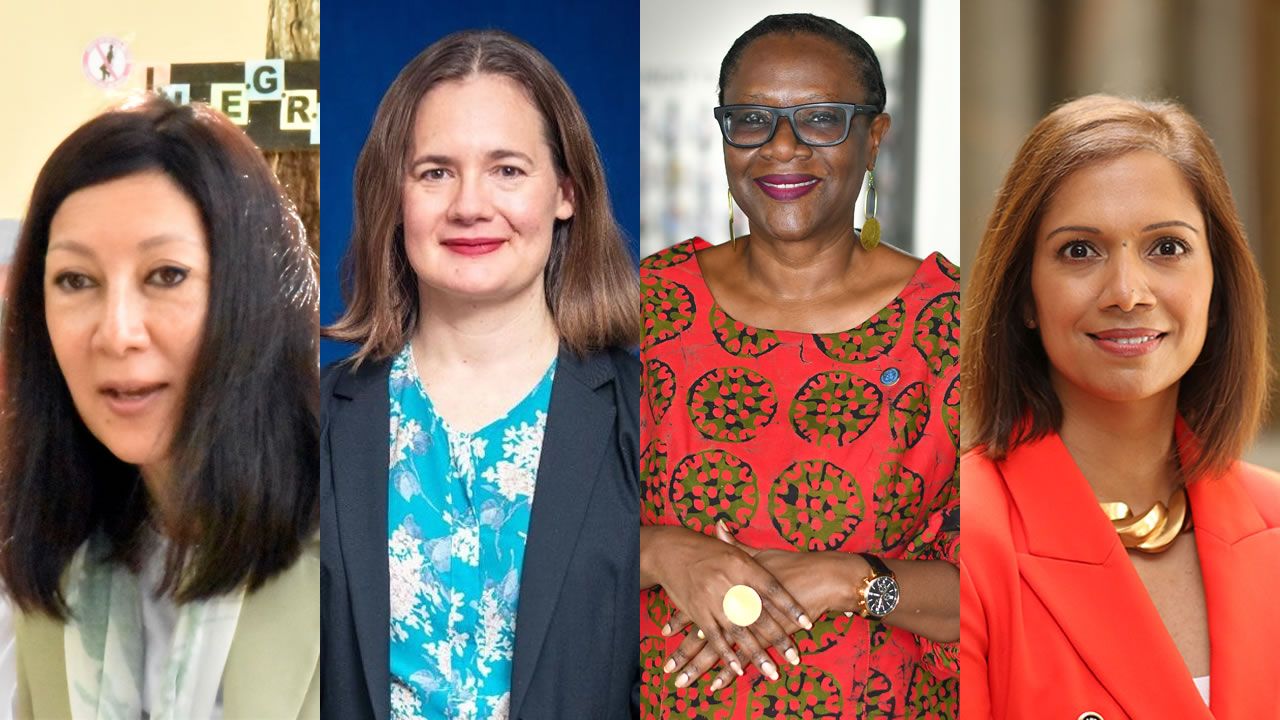 Through centuries, women have played an essential role in governance and leadership, yet they continue to be underrepresented in politics and their contributions are overlooked in key decision-making positions. In the context of the International Day for Women in Diplomacy marked on 24th June, News on Sunday talks to four inspiring women who are playing a substantial role in diplomacy.
Lisa Simrique Singh: "It's important that women diplomats and their voices are captured in decisions at macro-levels that have micro-repercussions"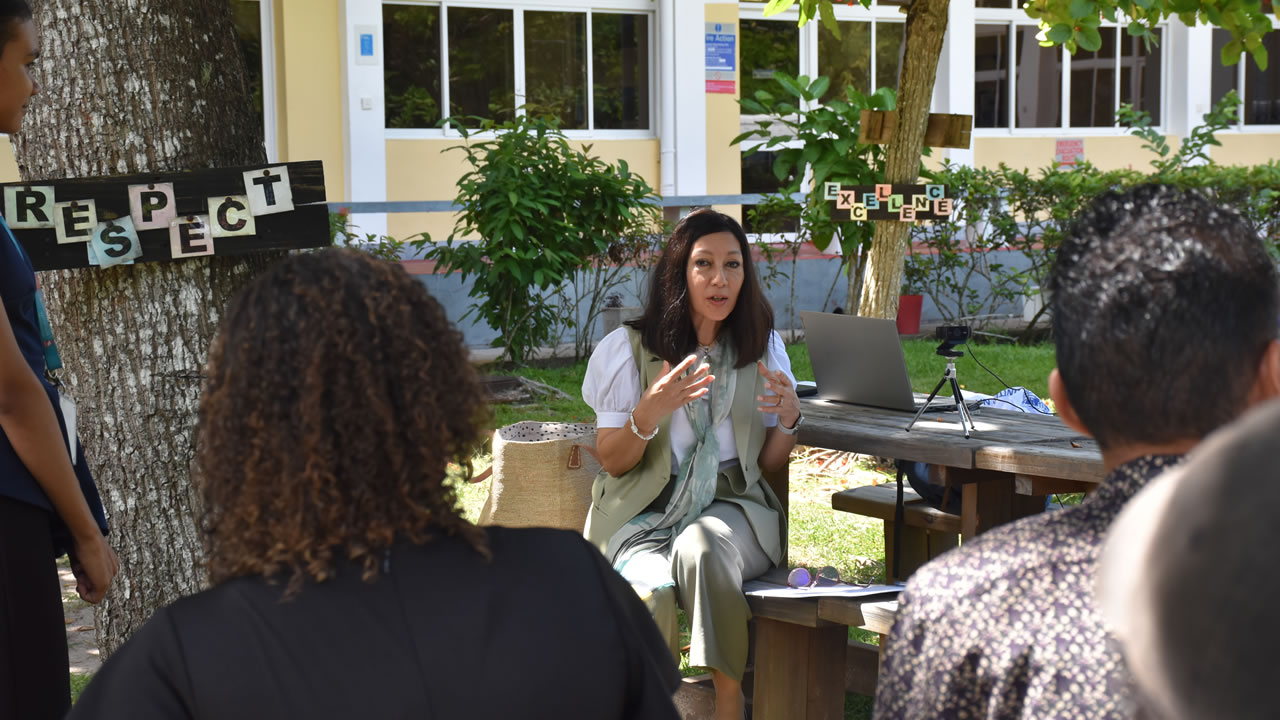 Lisa Simrique Singh was appointed in November 2022 as the new United Nations (UN) Resident Coordinator for Mauritius and Seychelles. She is the highest-ranking UN official in these two countries and is responsible for leading the work of the UN in supporting sustainable development and the inclusive and resilient economic growth agenda of these two island countries. Ms. Singh brings 25 years of experience in international development in Asia and Africa continents, including Afghanistan, Bangladesh, Cambodia, Cameroon, Chad, Laos, Nepal, Thailand, Sri Lanka, Uganda, and Vietnam. Prior to her appointment as UN Resident Coordinator, Lisa Singh served as UNDP Resident Representative ad interim (ai) in Chad.
According to Lisa Singh, the issue of women's representation in diplomacy is a matter of principle. "With women and girls representing half of the world population, it is unthinkable that they do not have a say at the table when it comes to issues of national and global interest. Although historically, diplomacy has been the preserve of men, research has shown that whenever women are involved in discussions, the outcome is generally better for the people, for the society, and for the country. Many global and regional decisions have significant implications at local and household levels so it's important that women diplomats and their voices are captured in decisions at macro-levels that have micro-repercussions. It's not enough to have women being represented – they need to have a direct voice and say on issues.
This fresh perspective comes with new leadership styles and expertise that enhance the quality of outcomes, through a whole-of-society approach. For instance, several studies have shown that women leaders focus more on key socio-economic issues than men. More recently, the World Economy Forum has shown that countries led by women have better managed the impacts of the COVID-19 pandemic," she asserts.
The United Nations (UN) Resident Coordinator underlines that despite the various contributions of women in the field of diplomacy, today, according to the 2023 Women in Diplomacy Index, only 21% of ambassadors around the world were women (24% for Mauritius). "Did you know, for instance, women played an essential role in the drafting of the Universal Declaration on Human Rights and that the first Chairperson of the UN Commission on Human Rights was Ms. Eleanor Roosevelt? Those stories of women's contributions are too often brushed aside. If we want to break the glass ceiling of women's under-representation in diplomatic positions and end this legacy of sexism in diplomacy, we need to highlight the key role played by women on numerous occasions to advance the cause of peace, stability, and social cohesion. We need to celebrate these women who have negotiated peace, strengthened international relations, facilitated intercultural linkages, and set the path for a more inclusive and sustainable world. We need to highlight the achievements of these women as role models so that we inspire the next generation and change those bleak statistics about women's representation in diplomacy," she states.
Moreover, Lisa Singh declares that women and girls are also more vulnerable to the impacts of various crises such as climate change and downturns in our country's economic situation – whether through loss of jobs or educational opportunities or at the receiving end of violence. "Because of this, it is essential that their voices are heard, and participation is facilitated in the decision-making that will affect their lives and livelihoods. Let's face it, gender equality is first and foremost a question of power; power that men have kept for themselves for thousands of years. If we are to achieve gender equality in diplomacy and in leadership, we need, men and women, to work together to end the default-male thinking approach in our homes, our institutions, and our country," she utters.
She highlights that at the United Nations, under the leadership of the UN Secretary-General, the organisation aims to achieve gender equality at leadership level. "Already, 52% of UN Resident Coordinators around the world are women. We need to be intentional about giving opportunities to women to enter traditionally male-dominated areas, and indeed as equally competent players to bring fresh perspectives, thereby correcting blind spots and improving decision-making. And Mauritius can be an example for the continent and the world."
Lisa Singh's message to all the girls and women in Mauritius and Rodrigues is that they can be whatever and whoever they set out to be if they set their ambition high enough. "There is no barrier that you cannot break and there is nothing you cannot achieve if you believe in yourself and if you work hard at it. Please know your voice however small it is now, counts, and together when you do it in partnership with other women, we can make it roar. We can be meaningfully heard across the globe. Join diplomacy, so you can contribute and influence global decisions that affect your personal lives and the lives of those who have no voice."
---
Keara Shaw: "Role models are important in shaping what young people and even senior leaders see as possible and normal"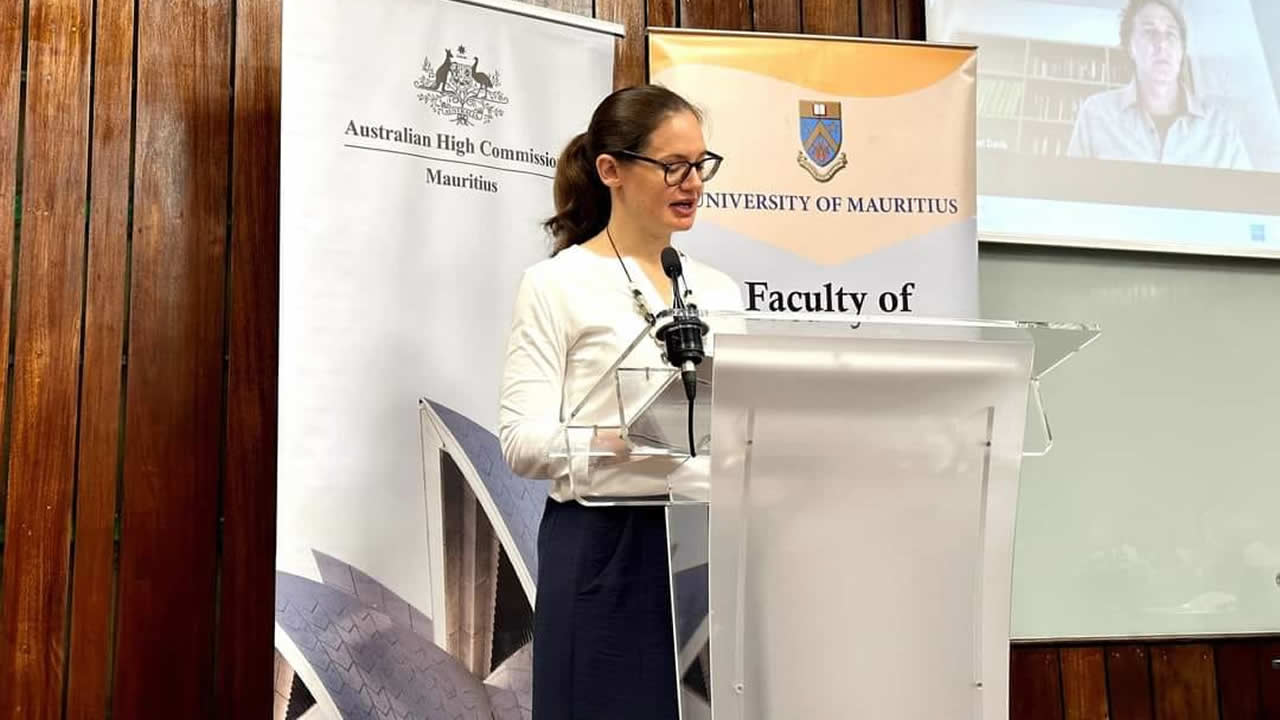 Australia's Chargé d'Affaires to Mauritius, Keara Shaw has worked briefly as a private sector lawyer before switching to government to pursue a career in diplomacy. She shares that she was really attracted to having a career with a possibility of making a positive contribution to the world. "Fortunately, although on the inside you realise change and impact is often slow and incremental, I do feel like I can make a difference for Australia and the world. My career has spanned roles overseas, including Zimbabwe and Indonesia, as well as working on international policy and legal issues from Canberra." Speaking about the International Day for Women in Diplomacy, Keara states that an important part of diplomacy is influencing the norms and rules that shape relations between countries and their people.
"Diplomacy touches a huge range of issues from human rights to trade, sustainable development, climate change to name a few. These issues impact all of humanity so it is important that all people, irrespective of gender and cultural differences, have the opportunity to have their voices heard. It is also self-evident that girls and young women are equally talented as boys and young men. So, if there is a system which is dominated by one gender, there is clearly a problem with that system," she says.
She trusts that it is significant to recognise and celebrate the ways in which women are breaking barriers and making a difference in the field of diplomacy. "Role models are important in shaping what young people and even senior leaders see as possible and normal. If there is no recognition and celebration of the many talented women diplomats who have gone before, it can contribute to a false perception that women are less deserving and capable. I'm pleased to say that in my headquarters in Canberra now, there has been an effort to highlight the contributions of women diplomats, including for example, by renaming meeting rooms after prominent women diplomats."
What are the benefits that women bring to diplomacy? "I have had the privilege of working with a huge variety of women and men. I have seen women who are extremely tough in the clichéd masculine sense and men who are extremely empathetic in the clichéd feminine sense. So, I am not convinced it is helpful to highlight particular attributes as gendered. What has been wonderful to see in the course of my career is how much change can occur in a relatively short time. In my last team in Canberra, there were men working part-time to take care of children who would participate equally in lunch time conversations about how to entertain a 3-year-old on a winter's day. There are also women, like myself, who have been able to focus on their career while supported by incredible partners willing to take a career break to look after children. Overall, I've seeing improved flexibility, that better enables people to balance family and career responsibilities. That does not just help women, but it is good thing for children, for society and for organisations. Organisations need to be able to ensure those who reach the top, do so based on talent," she utters.
According to Keara Shaw, gender imbalance in leadership positions is not unique to Mauritius. "It is a challenge faced by most countries, including in Australia. Many organisations still struggle to have women and men equally represented at senior levels. This is true for diplomacy as it is for business and politics. That's where it becomes important to look frankly at what the obstacles may be. The key message from our recent event with Curtin University is that the question is not about changing women but about changing systems to ensure that both genders thrive equally. A key example is flexible work practices for both men and women to ensure those with family responsibilities are not disadvantaged. Another important step is measuring and reporting on gender data. In my ministry, one of the key components of our Women in Leadership strategy was measuring career progression data in a gender disaggregated way. This meant looking at numbers of women and men applying for promotion and overseas positions and looking at how this was reflected in outcomes. This data was shared with staff. And some of the data alerted us to how subconscious bias was negatively impacting women's advancement. Subconscious bias was then addressed with training for all senior staff," she asserts.
The Chargé d'Affaires shares that she has met some very talented Mauritian women diplomats and officials in the foreign ministry so Mauritius is certainly well on the way. "Like in Australia, it remains a work in progress. Gender equality is an important guiding principle in Australia's foreign policy and development program. The High Commission has made a determined effort to share some lessons learned from Australia with Mauritius. Some examples of where we have done this include helping with the establishment of the Mauritius Chapter of Women in Science for the Developing World and supporting women economic empowerment through partnering with the AMFCE on a regional coaching and mentoring programme for women entrepreneurs in the Western Indian Ocean. Most recently, we partnered with Curtin Mauritius, the Charles Telfair Centre and the University of Technology to support an international forum which focussed on promoting gender inclusive workplaces for a fairer society. And, we are also pleased to continue supporting women in leadership opportunities for our alumni through the Sandra Vegting Women in Leadership Award program," she states.
Keara Shaw strongly encourages girls and women who are interested in diplomacy to go for it. "Don't accept any limits on what you can be or how you can contribute. Pursuing a career in the foreign ministry is one option but there are many other ways you can contribute to diplomacy. Many government ministries now have areas that focus on international cooperation. There are many international organisations including the UN and its many development agencies, the WTO as well as NGOs doing valuable international humanitarian or environmental work. Academic perspectives on international relations also enrich diplomacy. Some of these careers happen overseas, but international organisation and Embassies like ours also rely on a talented team of local Mauritian staff – they are also making a contribution to the broader field of diplomacy."
---
Amanda Serumaga: "Inclusion of women in diplomacy contributes to constructive dialogue, about issues that intersect with the position and condition of women in society"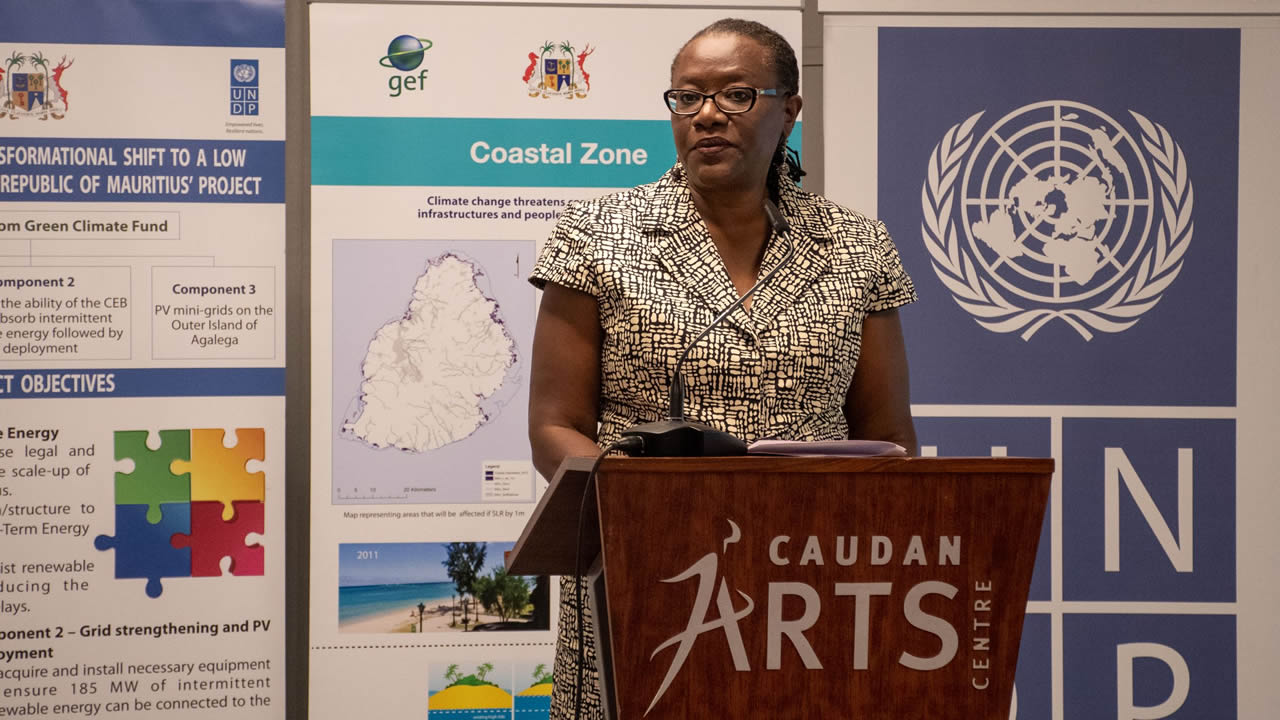 As the United Nations Development Programme Resident Representative for Mauritius and Seychelles, Amanda Serumaga works with a team, in partnership with governments and the communities they represent, bilateral and multilateral actors to implement development programmes and raise resources to support efforts towards continuous alignment with international norms and standards. The UNDP is one of the United Nations sister agencies and works in 170 countries and territories, including Mauritius. The UNDP's mission and mandate as the United Nations lead agency on international development is to eradicate poverty and reduce inequality by contributing to progress towards the achievement of the Sustainable Development Goals. A barrister and solicitor with additional qualifications in public policy and public financial management, Amanda spent most of her career (26 years) working on governance and rule of law, public administration, and a rights-based approach to development.
Amanda is of the opinion that women matter in all spheres of life be it private or public. "As a practical matter if diplomacy can be understood to include the ways in which nations advance their cultural, economic, and political interests as part of the community of nations, then it stands to reason that women, who are equal citizens, have the space and right to contribute to that conversation. Women add to diversity and inclusion of voices, knowledge and to the articulation of priorities that serve the collective interests of member states. Women matter because they are part of the citizenry of any nation."
She trusts that recognition and celebration of women's contributions to diplomacy is important because it helps to normalise their inclusion; and serves to put into practice those equal rights and standards to which UN member states have committed themselves. "Whether it is noting that it is a woman, Eleanor Roosevelt amongst others, who were a key actors in the development of the Universal Declaration of Human Rights, or more recently Leymah Gbowee, who was awarded the Nobel Peace Prize for her work towards promoting peace in Liberia – or the countless women who have represented their countries in the negotiation of international conventions; as a woman working in diplomacy, their recognition is an inspiration and impetus for the work we do," she states. Indeed, according to Amanda Serumaga, women are beneficial to diplomacy, just as men are, because they bring diverse perspectives to spaces for dialogue and decision making. "This is to say that the inclusion of a diverse set of people who are knowledgeable about specific subject matter and who can assist in the advancement of a nation's interests, can only be beneficial," she utters.
Speaking about equal representation and participation of women in peace and political processes, the UNDP Resident Representative declares that inclusion is a matter of policy and practice. "There are several national, regional, and international legal and policy provisions that are aimed at promoting women's participation. These include anti-discrimination laws and policies based on gender and other identities, such as the Mauritius National Gender Policy, the Africa Union Convention on African People's, and Human Rights and the International Conventions on Civil and Political Rights; Convention on Economic, Social and Cultural Rights; and Convention on the Elimination of All Forms of Discrimination against Women. Perhaps the more tough questions are in the practical implementation and enforcement of these policy provisions and allocating financial and other resources to do so; whether it is in ensuring that women have equal access to the necessary opportunities in education, or work experience and supportive family policies that enables them to participate. There are also affirmative action policy actions such as quotas to ensure that a minimum proportion of women are represented on committees, boards, and in negotiation mechanisms. As a collective, women's representatives and organisations have an interest in strengthening their collective voice and organisations and holding decision makers to account for ensuring policies and laws are respected."
Amanda Serumaga believes that whether or not there is much to do when it comes to empower girls and women to become women diplomats in Mauritius is a function of the sustainability of the evident and current shifts in societal norms and gender bias. "Societal and cultural norms result in differentiated gender perspectives, and the inclusion of women in diplomacy contributes to constructive dialogue, about issues that intersect with the position and condition of women in society, while also demonstrating principles of equality and inclusive collaboration. Whether or not there is much to do in Mauritius is a function of the sustainability of the evident and current shifts in societal norms and gender bias. As with any cultural transformation, the acceptance of women in decision-making positions includes a shift in values, validation, and acceptance. This can be achieved, in part, through alliances with like-minded men, organisations and policy makers to mainstream and institutionalise gender equality throughout the public and private spheres of national life," she affirms.
She advises Mauritian girls and women to learn about the history of women in diplomacy. "Women have made significant contributions to diplomacy throughout the course of history. It is important for us to know our history, celebrate our contributions and to take forward the work of those who have come before us, as women, and in our behalf. As girls and young women, consider their life choices, joining a career in diplomacy is one of the many ways women can contribute to society."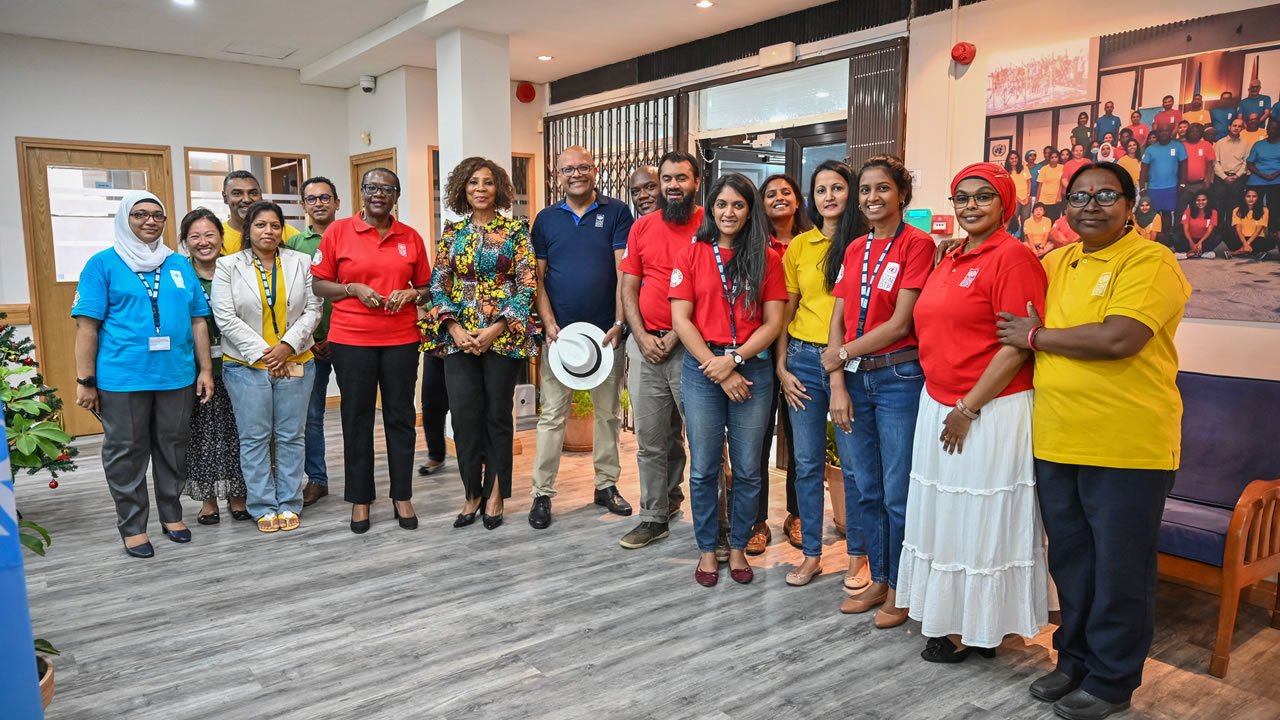 ---
Charlotte Pierre: "Enabling women to play an equal role in the economy and societies is essential to sustain economic growth"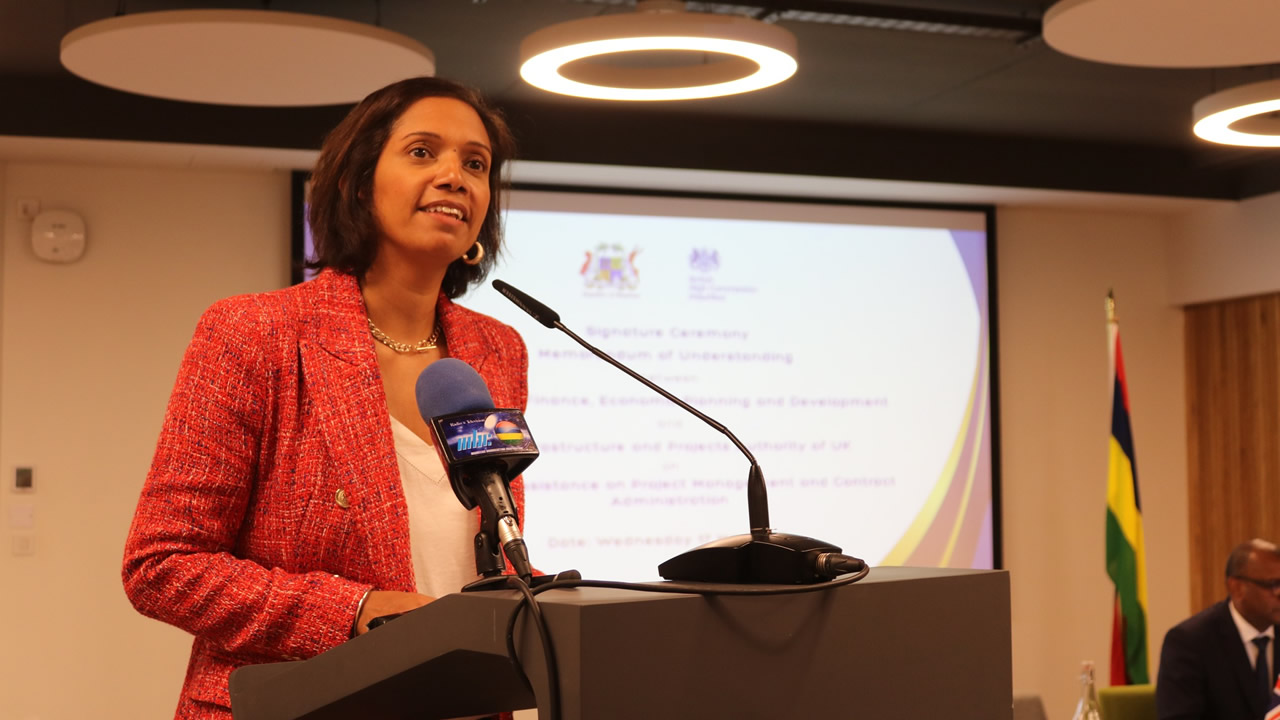 British High Commissioner to Mauritius and Head of the Indian Ocean Network of embassies (comprising our missions in Seychelles and Madagascar), Charlotte Pierre is in fact the first female British High Commissioner to Mauritius. She strongly believes that women matter in diplomacy. "Diplomacy is a force for good in the world, and needs to reflect all voices. That includes the voice of women and girls and minorities. Democracies and diplomacy thrive best when they are inclusive. This has been on the global development agenda for over two decades, and as new global challenges arise, promoting and supporting female entrepreneurship/ empowerment and professional aspirations must remain a priority for all of us. More broadly female empowerment is an issue of personal significance to me. I have Mauritian heritage and come from a long line of strong Mauritian women and am surrounded by them in my family! Unfortunately, my mum died when I was six, but she was the first girl in her family to secure a professional qualification and was a senior financial professional in the early days of Air Mauritius. She and many women of her generation were real trail blazers. I want to continue that and help the next generation of women go even further," she states.
Charlotte Pierre trusts that the achievements of women in the field of diplomacy should be recognised and celebrated. "The UK ambassadors in Berlin, Tokyo, Washington, Canberra, Beijing, Paris, and the United Nations in New York, amongst other places, are all women. The UK's Ministry of Foreign Affairs (UK Foreign, Commonwealth and Development Office) took a deliberate decision in the 90s to develop a pipeline of female talent. We are reaping the benefits of that decision now. Given women fill the roles of UK Ambassador in many countries, their contribution is most definitely no longer over-looked! Both our current Ambassadors to Ukraine and Russia are women. They are demonstrating true grit, resilience and professionalism, reinforcing gender is irrelevant to doing a big job well. Promoting gender equality for all is firmly in the UK national interest and I am determined to keep this vital issue at the top of my diplomatic work. Getting this right is key to shaping our shared future when no one is limited, except by the talents and the ambitions they have. This work is an important step forward in creating a fairer society where everyone can reach their full potential, and consequently our nation too."
She highlights that there are many benefits that women bring to diplomacy. "It is the point about ensuring all voices are heard. Different groups give different perspectives, and policy and diplomacy are at its best when they avoid echo chambers! More broadly in the economy, the data is clear that gender equality is not simply right – it also makes good, pragmatic economic sense. Enabling women to play an equal role in the economy and societies is essential to sustain economic growth. Creating more opportunities for women to work could add $12 trillion to the value of the global economy by 2025. The McKinsey Global Institute estimates that reducing gender inequality will boost African economies, including here in Mauritius, by $316 billion over the coming years," she declares.
However, according to the British High Commissioner to Mauritius, female representation issues are not unique to the UK or Mauritius. "Leadership is critical – both the British and Mauritian Prime Ministers have led the way in promoting gender equity. After leadership, comes resources, investing in structural changes that, for example allow women to come back to work after having a child such as breast-feeding rooms. It requires being brave enough to be open to innovation and flexible ways of working. We need to talk about topics that affect women in the work place, for example menopause. And it requires role models, which each of us can be. But it is also the small things – giving praise and recognising and sponsoring the individual talent around you," she affirms.
Charlotte Pierre is of the opinion that increasing female representation and empowerment is a global challenge and all countries need to rise to meet it. Her message to girls and women in Mauritius in the context of the International Day for Women in Diplomacy is – "Take control of your destiny, go for it, but know there are people behind you willing you on!"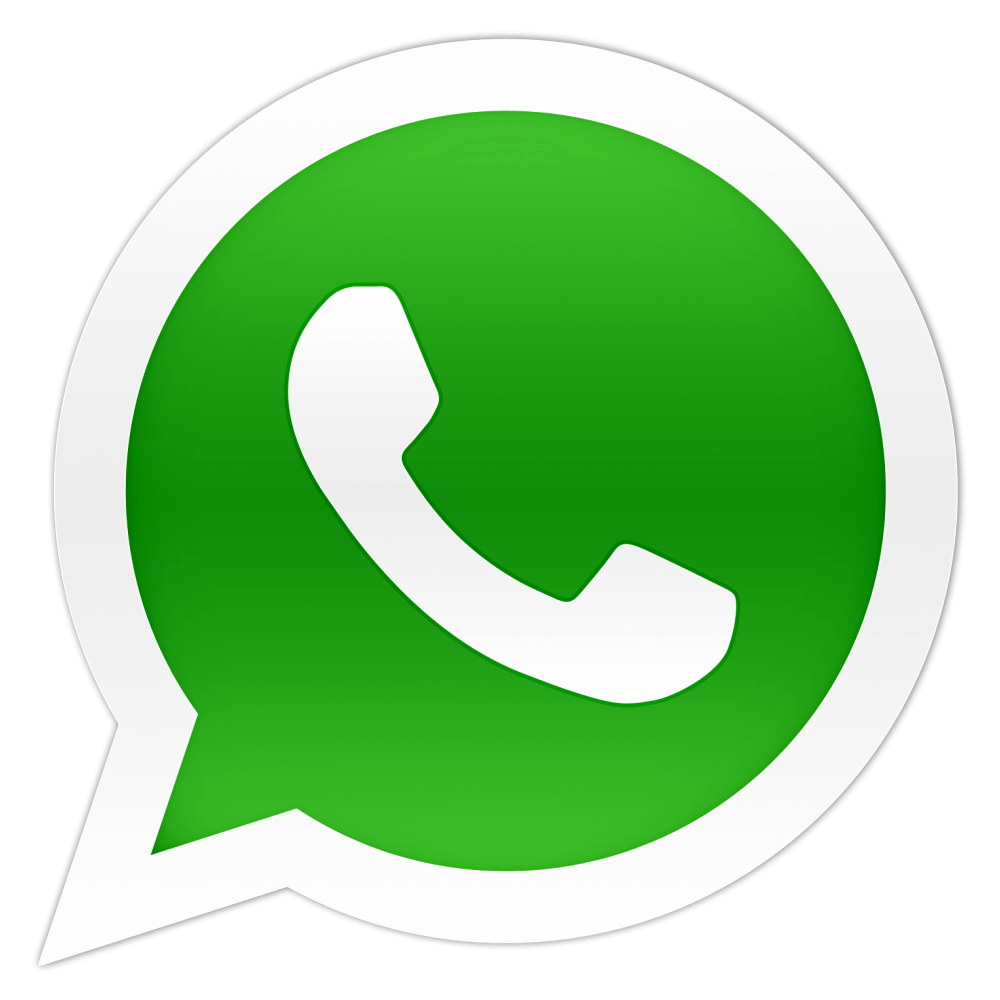 Notre service WhatsApp. Vous êtes témoins d`un événement d`actualité ou d`une scène insolite? Envoyez-nous vos photos ou vidéos sur le 5 259 82 00 !