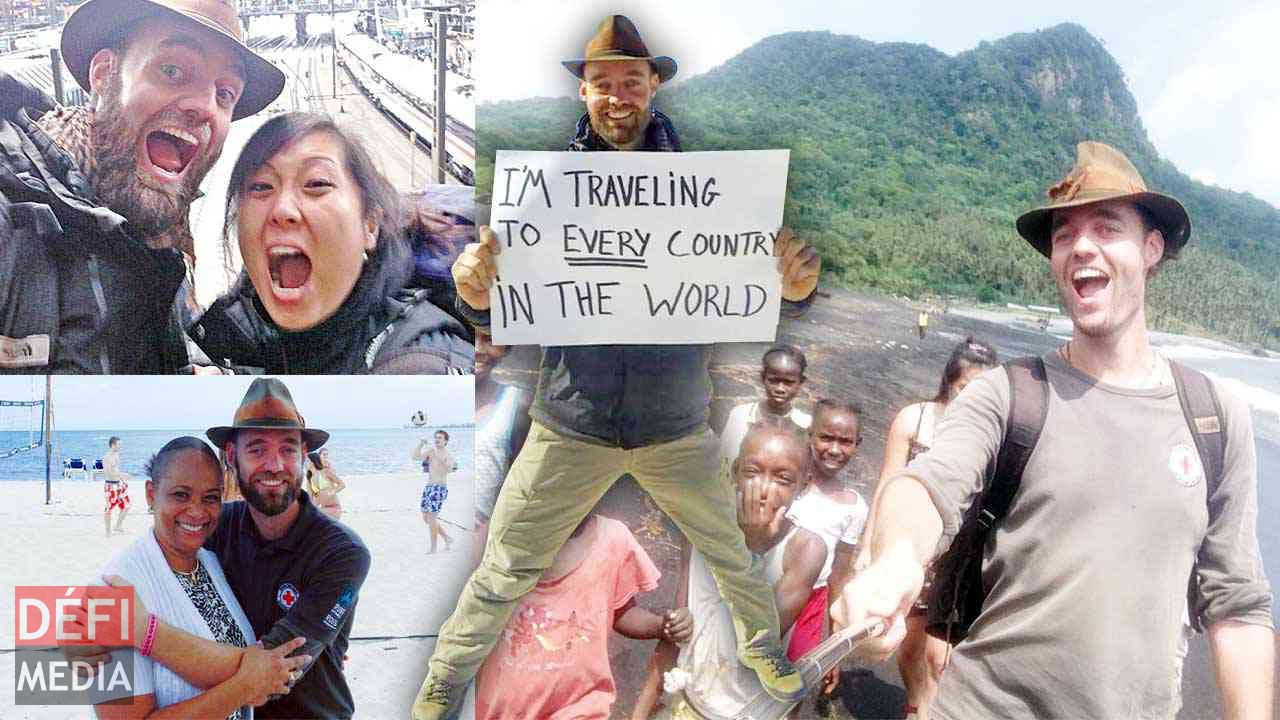 From the world of shipping and logistics, Torbjorn Pedersen, also known as Thor, has set off on a unique journey to travel the world without flying. He came to Mauritius last week and shares his journey full of adventures with News On Sunday.
37-year old Thor Pedersen is not your average globetrotter. He set off on a journey to travel around the world without travelling by airplane. His unique journey, which he started on 10 October 2013 at 10:10 am, is called "Once upon a saga." For the first leg of his trip, he left his native Denmark for Germany. Three years later, he had already covered 116 countries with only 87 left to explore before he returns home in 2019. His final destination will be the Maldives.
Thor began his career as a soldier. However, he changed jobs to land in the shipping and logistics sector. In 2009, he became an entrepreneur and worked in several countries such as Libya, Bangladesh and Kazakhstan.
Still it would be an email from his father that piqued his curiosity. "One day, my father sent me an email detailing the story of a traveller. This inspired me and I asked my friends what they thought about me travelling around the world. They were not convinced. Sometime later, I came across an old friend and while sharing my dream, he urged me to go for it. I never looked back since then. I was only 34 at that time," he reveals.
As a child he used to travel mostly by airplane. "When I was a kid, I stayed in Canada for four years, and then moved to USA for another two and a half years. I did my schooling in Denmark. I have done more than 200 trips by plane in my life."

Once upon a Saga
His unique trip has three rules: travel around the world without flying, stay in a country for more than twenty-four hours and not return home before completing the journey. Starting off his journey, Thor decided to live within a budget of 20 USD per day for the 203 countries he had to visit. This covers the cost of food, transport, visas and accommodation. His trip is funded by Ross Offshore.
The passionate traveller has a very tight schedule and a well worked programme to follow. "I hardly enjoy my trips because I have to stick to my schedule. I spend a minimum of two days or a maximum of seven days in each country," he says.
During his trip around the world, he travelled by boat, train and buses. "So far, I have travelled by about 94 trains, 243 buses, 15 boats and 68 metros. My longest trip was by bus in Brazil and it lasted 56 hours. I also spent 16 consecutive days in a small boat and four days on a train," he confides.
Humanitarian approach
In collaboration with the Red Cross, he became a Goodwill Ambassador. He is advocating values of the Red Cross and is meeting with the organisation's volunteers during his trip. This enables him to meet other people and learn about different cultures. "Never did I imagine I would go to all these countries. There are moments that I will never forget. I discovered hundreds of different cultures and tasted several cuisines. Sometimes I did not even know what it was," he says.
According to him, "a stranger is a friend that you have never met before." He is very passionate about meeting new people. "Exhausted one day, I decided to quit the trip and go back home. However, a stranger approached me and encouraged me to continue my journey. Throughout the trip, I have been able to count on the support of strangers who stepped in to help me," he shares.
Moreover, he has witnessed the bright side of life as well the dark side. "I still remember how a very poor man welcomed me and gave me his bed and his pillow. In Cuba, when I was looking for a boat, a millionaire asked me to come over to his private villa in the Bahamas," he narrates.
Based on his experience, he says there are no dangerous people or countries as the media would like to depict. "I have seen a different aspect of reality. I have witnessed humility, generosity, and the caring nature of people. Some of my friends were shocked to see that I visited countries they considered dangerous. I explained to them that the world is a better place. There is a positive vibe in every corner of the world the country," he avers.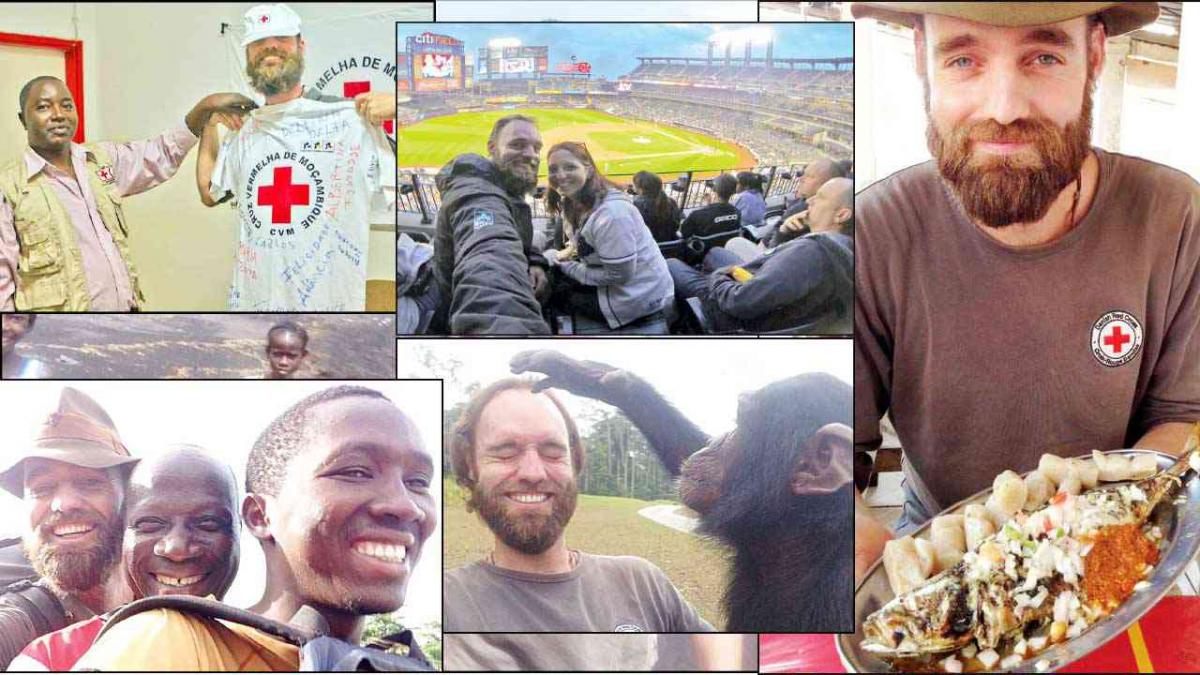 Challenges faced
Travelling around the globe without flying and staying away from your house is not easy. Thor had faced various challenges and hardships. "At one point in time, I was seriously ill. I was diagnosed with sleeping sickness. It was one of the worst moments and a daily intake of 25 pills. At times, I was dehydrated, tired and could hardly sleep. There were also moments when doubt crept in as to whether it was a sane decision to embark on this journey. But the constant support of people boosted my morale," he says.
The next step
Once he is home, Thor intends to write a series of books about his adventure entitled "Once upon a saga." He hopes to promote the values he learned and experienced. "The book will allow people to get a different narrative of what countries are like. I also want to share my experiences through seminars. I want to help people find something positive," he says.
Professionally, he intends to work as a consultant in logistics. Personally, he looks forward to marry his girlfriend. "We have been together for eight years now. After my trip, I want to start a family. She is my strength." After such a long time away from home, by 2019 he would have spent six years away, Thor intends to catch up once he is back.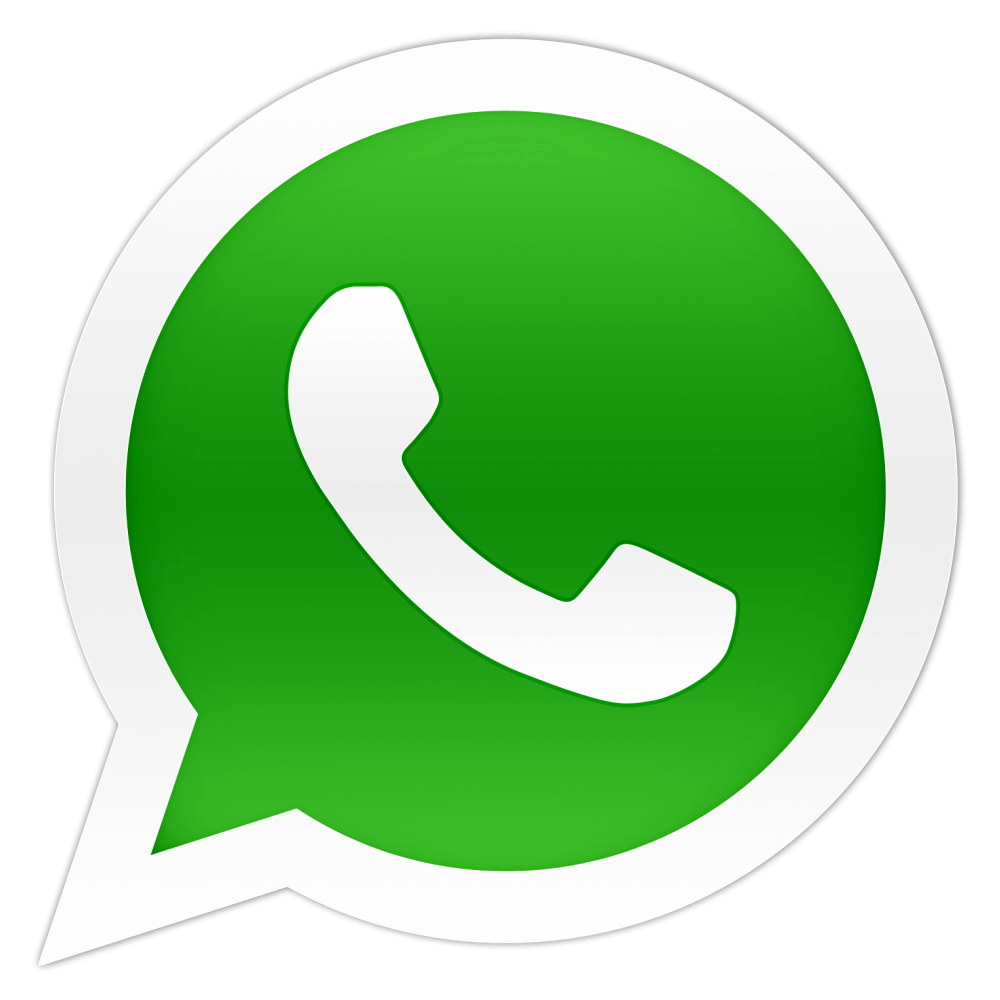 Notre service WhatsApp. Vous êtes témoins d`un événement d`actualité ou d`une scène insolite? Envoyez-nous vos photos ou vidéos sur le 5 259 82 00 !