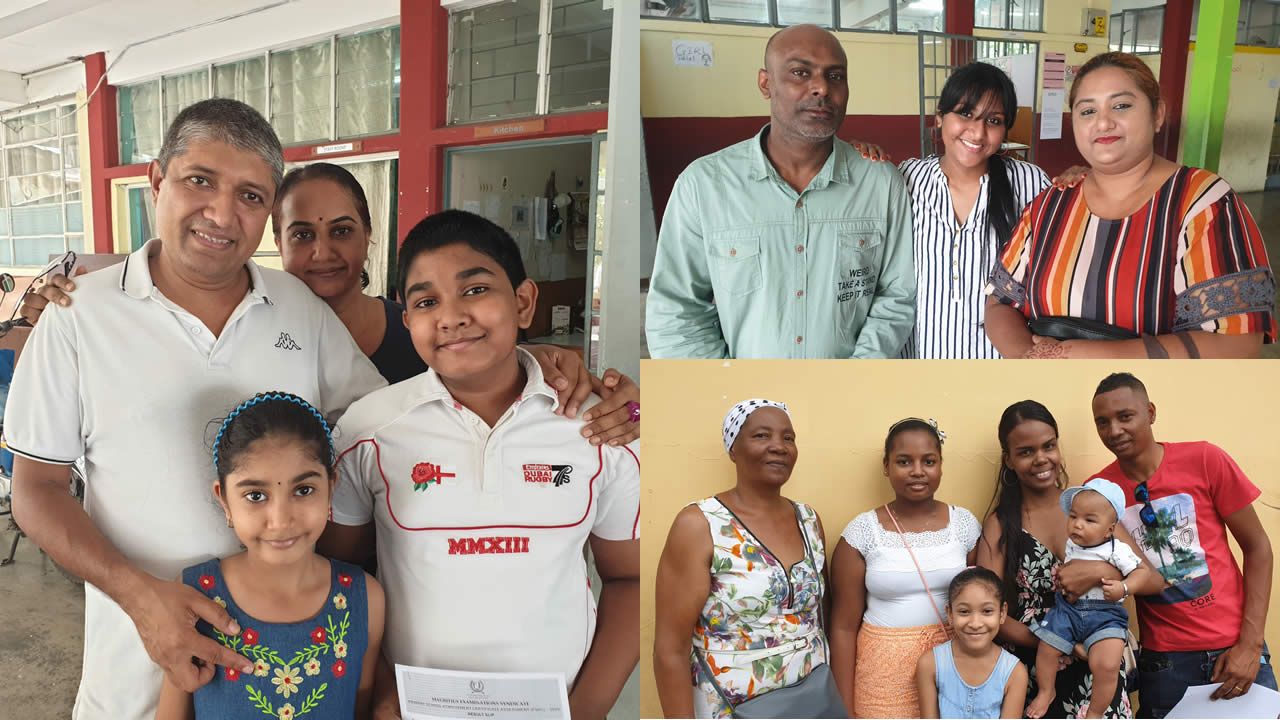 The results of the Primary School Achievement Certificate (PSAC), implemented since three years now, were out on Thursday 12th December in primary schools around the island. The pass rate, however, for this year has declined by 1.33% compared to 2018.
18,383 candidates, who took part in Primary School Achievement Certificate (PSAC) exams for year 2019, received their results on Thursday. Students accompanied by their parents and family members went to their respective schools to pick up their results and learn about which school they have been attributed to for pursuing their secondary education.
On the same day, in a press conference held at the Mauritius Examination Syndicate (MES), the Director Brenda Thanacoody-Soborun revealed that the pass rate for this year is of 73.86%. However, students performed better in 2018, as the pass rate was of 75,19%. The 2019 pass rate has thus known a decline of 1,33%.
On the other hand, girls have outperformed boys with a pass rate of 79,32%. Boys, on their side, have recorded a pass rate of 68,35% for the 2019 PSAC exams. For Rodrigues Island, the pass rate is of 70,59%. Moreover, some 1,222 candidates, that is 1,159 in Mauritius and 63 of Rodrigues Island, will have to sit for the remedial exams which will take place on Friday 20th December. The results will be given on Friday 27th December, the same day that the Grade 5 results will be known.
In the press conference, the Director of the MES Brenda Thanacoody-Soborun also revealed the results by subject for the PSAC exams 2019. "English 78,06%, Maths 79,82%, French 82,76%, Science 74,71%, History and Geography 74,62%. As from now, the research officers of the MES will proceed to an item analysis on the results, which will be followed by a report to be published next year. Following this, workshops will be carried out during the April holidays with all the teachers. The purpose of these workshops is to identify the strengths and weaknesses of the students. Moreover, we also note a good progress in ZEP schools. For example, Aimee Caesar Government School, where the pass rate moved from 30,56% in 2018 to 50% this year, represents an improvement of 19,44%. At Cascavelle Government School, the pass rate is of 66,67%, which represents an improvement of 16,67% and at Bambous A. Government School where the pass rate is of 51,57%, which represents a progress 16,47%."
---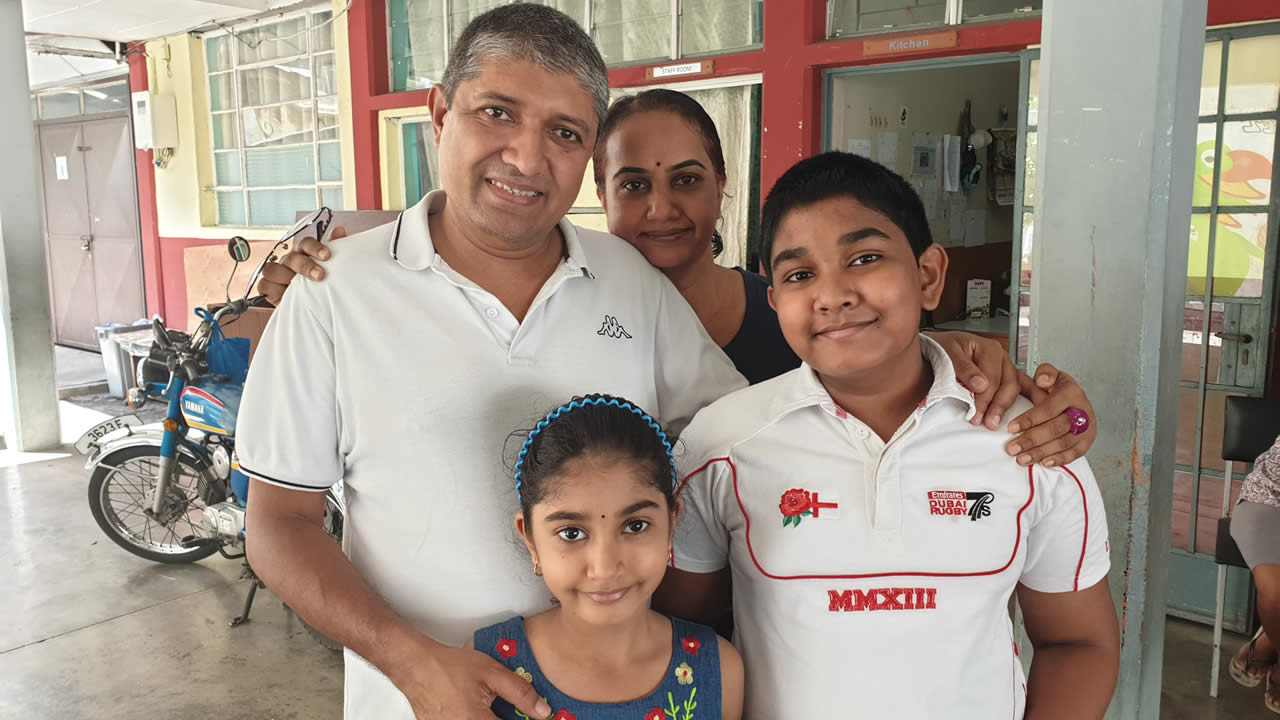 Vishal Jowahir : "All the efforts have paid off"
The father of Agastya, student at Raoul Rivet Government School, stated that his son is very pleased with his PSAC results. "Agastya was tensed on result day but he is more than happy, as he has passed with flying colours and he will attend James Burty David State Secondary School. It was his first choice. He got his six grades. He did study hard and all his efforts have paid off. Also, we are often abroad but Agastya's education was a priority. We provided him with much support and he always brought his books and homework. We did a follow-up with him," said Vishal Jowahir. He added that the stress is the same with the PSAC exams. "Children still feel a bit stressed. This is normal. But I trust it is good that the exams pressure has been divided over different periods. However, the students will feel the pressure in Grade 9 as well but I trust that as they grow up, they will be more able to handle the exams pressure," he stated.
---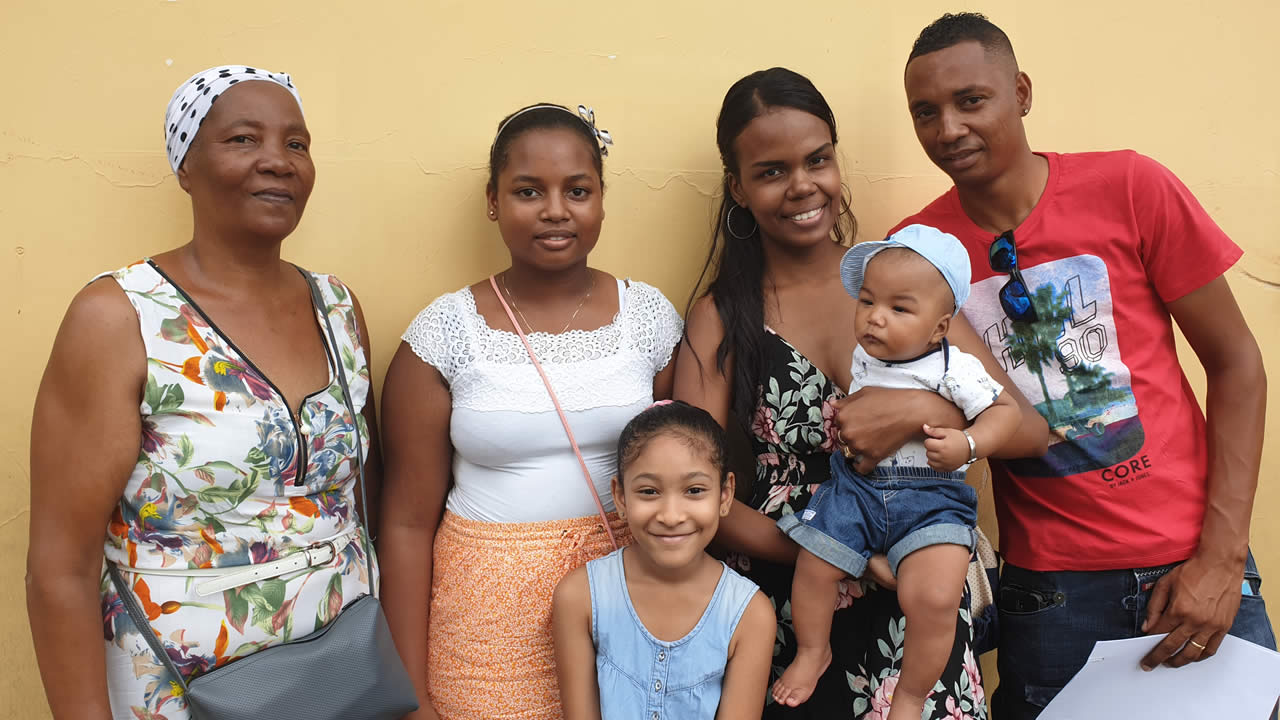 Marceline Marie : "We have been pleasantly surprised"
Marceline said the PSAC results of her grandchild Jahmelia are quite satisfactory. "Jahmelia woke up earlier than usual on results day. She was tensed during the morning but when she saw that she got to go to London College, she was overjoyed. We had thought that she would underperform in some subjects but we have been pleasantly surprised. We were informed that we can also apply to send her to another school. But as her results are good enough, we prefer to send her to the school allocated to her," said the grandmother Marceline. Jahmelia stated that the exams went well. "My favorite subject is French. The mathematics paper was quite tough. But I am happy that I will go to London College, as my best friend is going there, too," she uttered.
---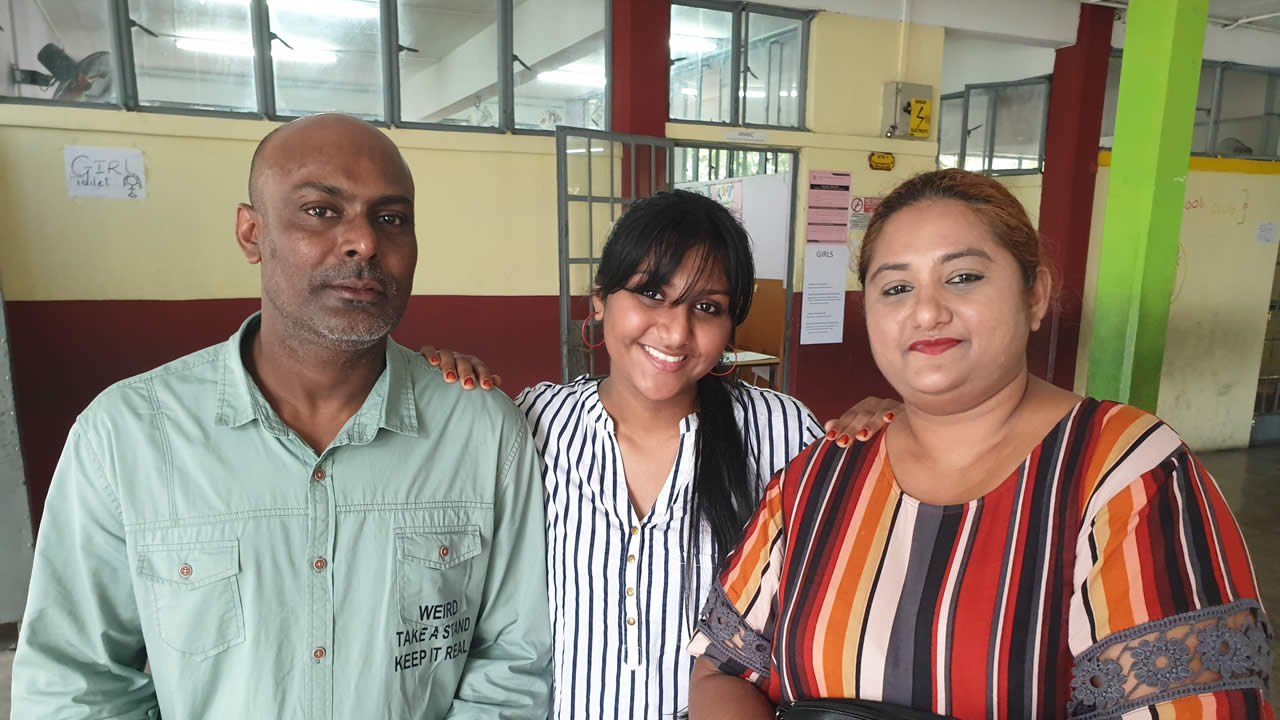 Selim Boolaky : "It was team work"
The Boolaky family displayed their happiness on result day. "Saaniyah will go to Colline Monneron SSS. We are very happy with her performance. We were also stressed after seeing the examiners' report for last year but now, we are relieved. Saaniyah was so anxious when she went to pick up her results. She never told us that the maths paper was a bit tough but she has managed to obtain good results. We must say it was team work. Everyone, that is the child, the parents, the teachers and the school contributed immensely," said the father Selim. He added that it is vital for parents to provide support to their children. "A child must grow in a healthy environment. Parents must not take out their work stress and other problems on their children. A good environment and atmosphere is thus crucial for his/her growth." Saaniyah, on her side, added that she is more than happy with her results. "I am happy as many of my friends will also attend the same school as me."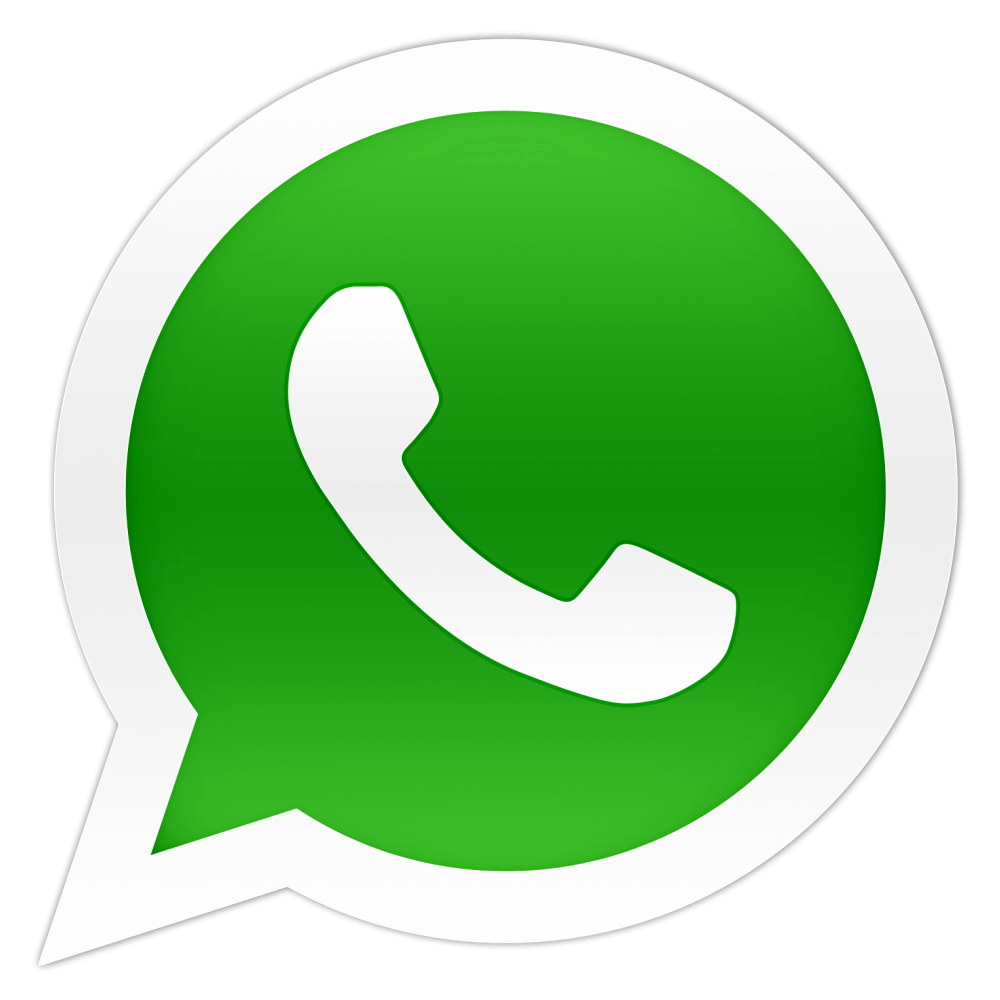 Notre service WhatsApp. Vous êtes témoins d`un événement d`actualité ou d`une scène insolite? Envoyez-nous vos photos ou vidéos sur le 5 259 82 00 !