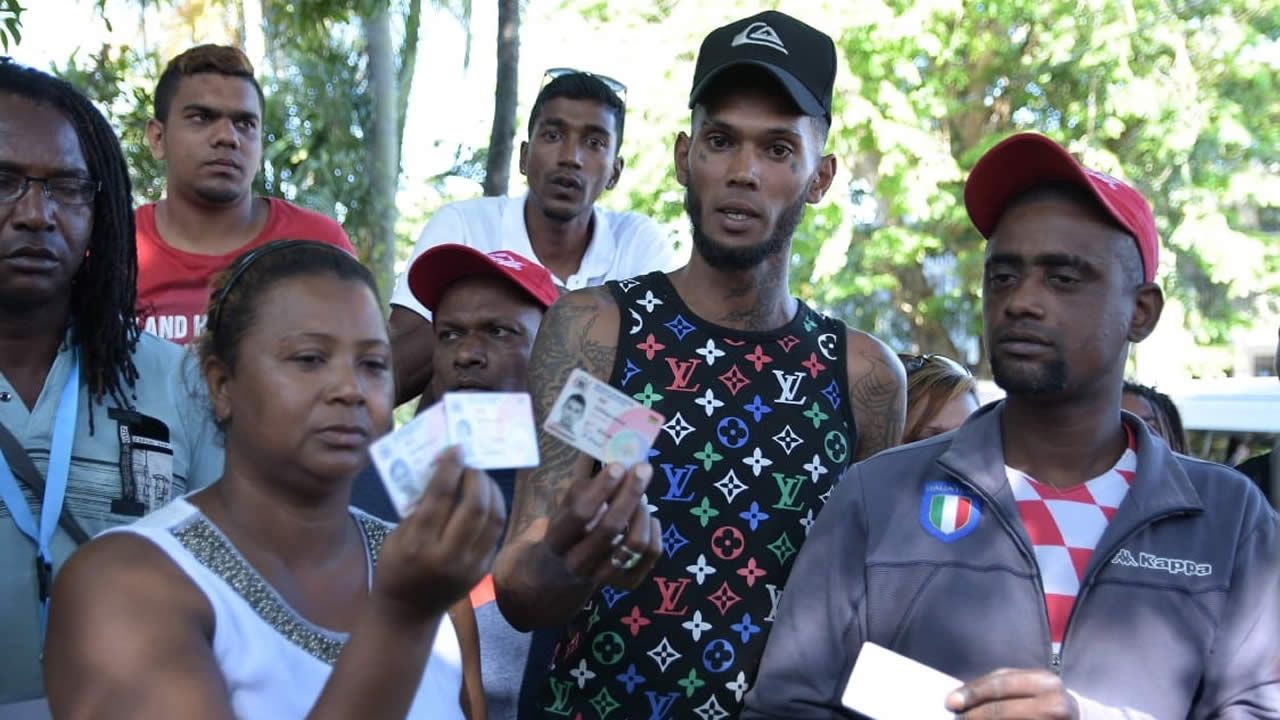 Election Day was marked by several issues that embarrassed the Office of the Electoral Commissioner. Firstly, there were many electors who did not find their names on the electoral lists. These electors expressed their frustration and disappointment at not being able to carry out their civic duty. For instance, in Constituency No.04 (Port Louis North/ Long Mountain), voters were outraged that they came to vote but to their astonishment, their names were not listed. Some of them even complained that no canvasser had ever visited them for registration purposes. There were also cases where in the same family, some members' names appeared on the official roll while others did not. There were cases of those who had voted at the last general elections in 2014 but whose names did not appear on this year's list despite still living at the same address.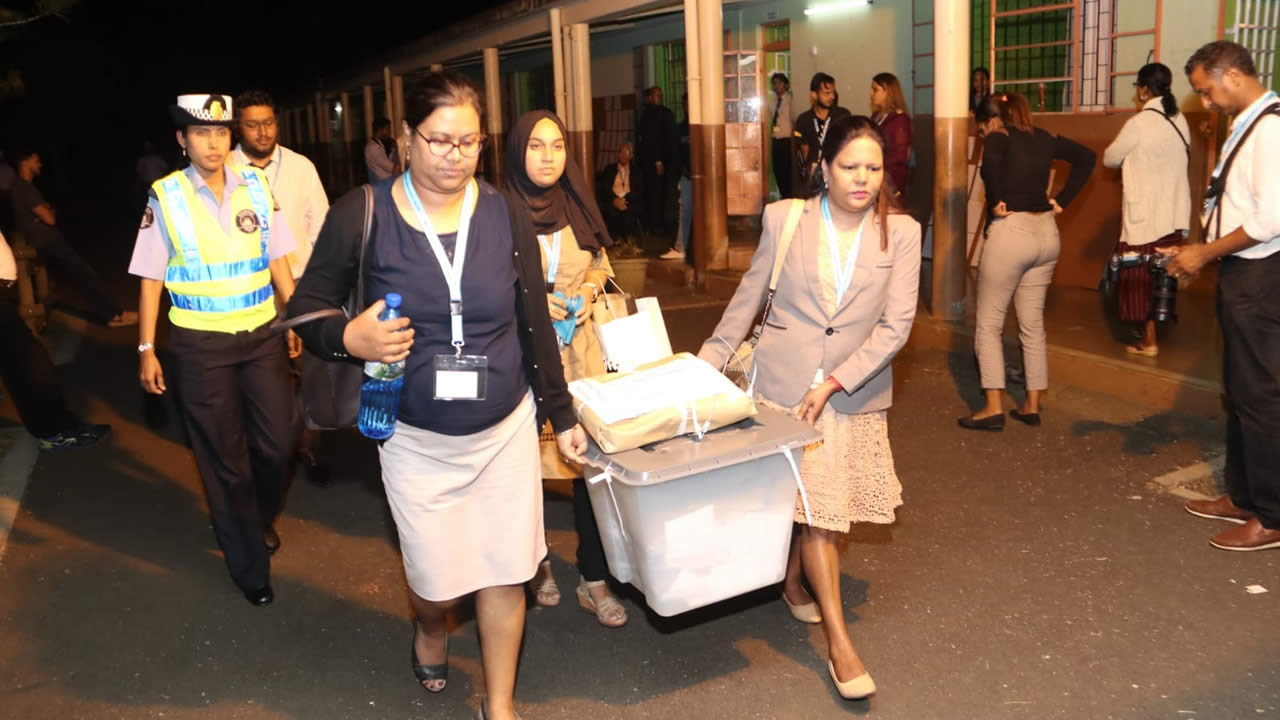 In constituency No.10 (Montagne Blanche/GRSE), in the village of Trou D'Eau Douce, the same issue arose to a larger extent. More than one hundred electors found their names missing. They showed their frustration by demonstrating on the streets.
Barrister Imtihaz Mamoojee on his Facebook page vented out his utter discontent. "Am extremely disappointed that for the first time since 1987, I am unable to exercise my right to vote! What is more disturbing and appalling is that my cousin, who resides in Ireland, is registered! Could the luminaries at the ESC and Electoral Boundaries Commission please enlighten me?"
ID issues
In Grand Gaube, three cases were reported where the names of three electors were misspelt in the electoral roll. Against strict verification, they were finally allowed to vote. In constituency No.4 (Port Louis North/ Montagne Longue), an officer lost the ID of a lady who was supposed to vote in the special voting room.
Feizal Dilhossain, an elector in Constituency No. 1, told News on Sunday that both his parents could not vote. He fails to understand why people who have been voting for several elections suddenly find their names removed from the list. "The Electoral Commissioner owes us an explanation. Irrespective of whether the canvasser meets the person or not, the fact remains that a person who is already registered cannot be de-reregistered unless he dies, changes address or moves abroad. Why should your name be removed when the canvasser fails to meet you during an annual survey?" he queries. "They say the canvasser was unable to reach people to register them. How come when you have to pay a fine or attend court, the MRA, the police or the NTA always succeeds in finding you, but the Electoral Commissioner cannot?" Feizal Dilhossain further finds it unacceptable that, with today's level of technology, the Electoral Commissioner still finds it difficult to reach people.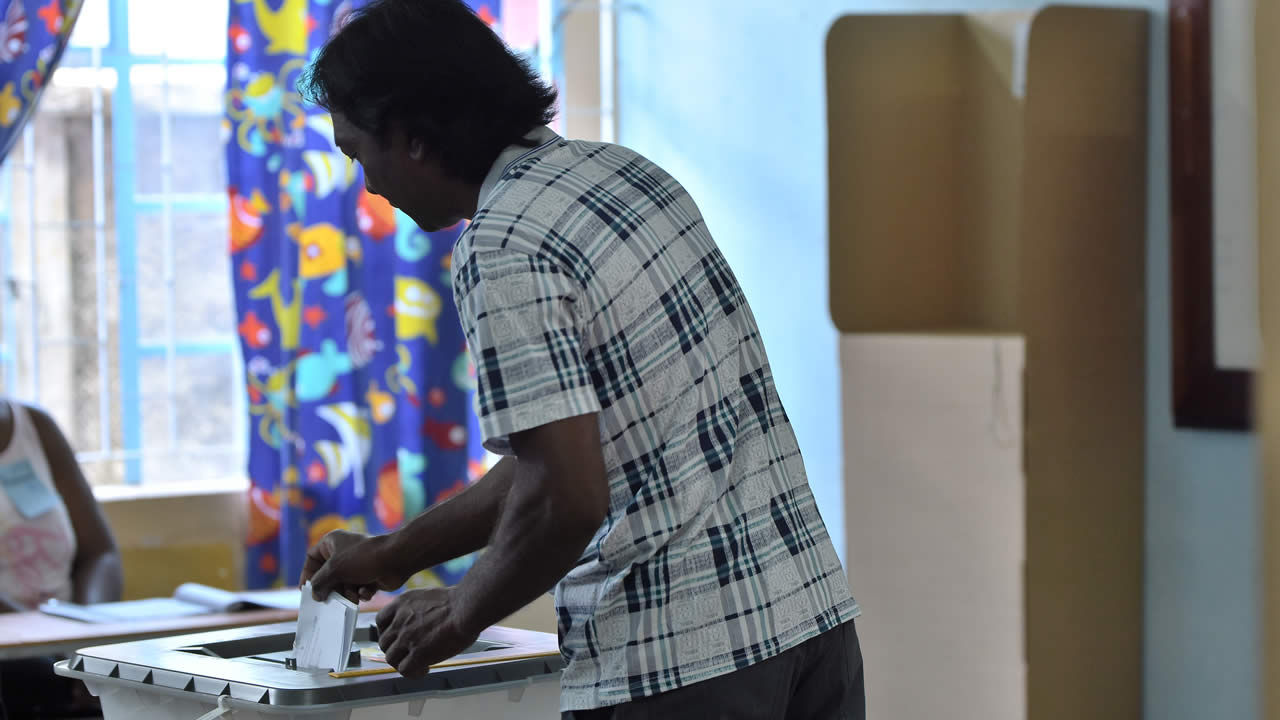 The Electoral Commissioner, Irfan Raman, explained on Radio Plus that the Electoral office had set up an SMS service to enable the public verify if their names were registered. He revealed that only 3,000 persons had used the SMS service. He insisted that it is the duty of electors to verify if they are registered. "It is not the first time that this has happened. It happens every time. We send canvassers, who are civil servants, to all households, for our annual survey. Often, many houses are closed or we don't have access to many houses or apartments. Every year we do publish a draft list so that people can verify and then inform us if they are not on the list," explained the Electoral Commissioner.
Dev Sunnasy, candidate for 100% Citoyens Party, says he has advised all those electors who could not vote to report the matter to their nearest police station, take a photo of the deposition and send him by email to 100c@citizen.mu. His team will take up this issue with the Electoral Commissioner's office in order to find a quick solution so that nobody is penalised.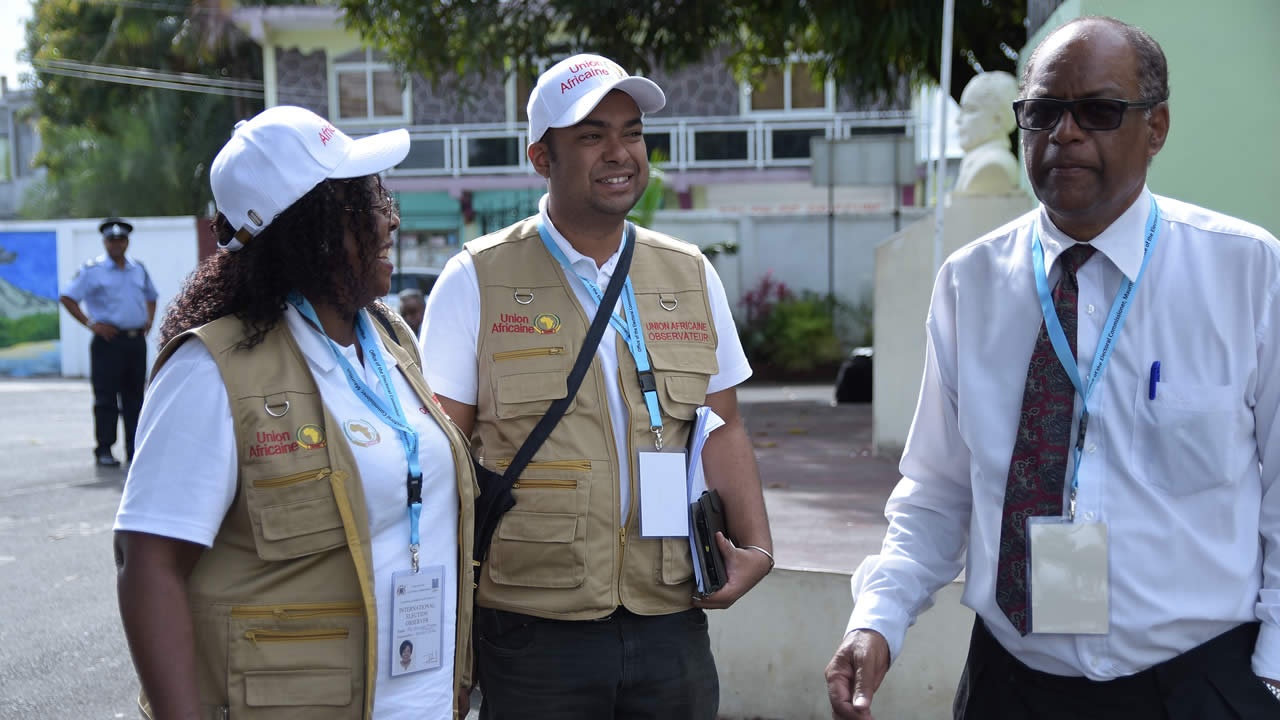 Barrister Ashley Hurhangee is also among those who could not vote for the general elections. He said he became aware two weeks ago when he checked the SMS service that his name is not on the list. He immediately informed the Electoral Commissioner's Office but he later received a letter from them saying that it was too late to register him. Me Hurhangee says he is outraged as the right to vote is sacred and this right has been denied to hundreds of other citizens as well. "I am told there are about 300 persons in the Grand Bay and Pereybere area who could not vote. Our ancestors have fought hard to obtain this right to vote. Today, by the fault of the electoral Commissioner's Office, the effort of our ancestors has gone waste. I urge all those who have not been able to vote to join me in demanding the immediate resignation of Mr Irfan Rahman. He has failed to ensure that our constitutional right is upheld," argues Me Ashley Hurhangee, who says he remains baffled how the MRA is able to reach him for claiming taxes but the Electoral Commission says its staff was unable to reach him.
Alleged violation of rules
Electoral Commissioner Irfan Rahman pointed out that in Richelieu, an incident was recorded whereby a person was in possession of a paper with the colours of a political party while she was about to vote. The Electoral Commissioner also added that "there is a complaint that has been lodged at Emmanuel Anquetil's polling station in Port-Louis." This case concerns a voter who took a photo of his ballot paper with his mobile phone. Police has opened an enquiry.
Another incident involves a woman who turned up at a polling station in Constituency No.10 (Montagne Blanche-Grande River South-East) only to learn that someone else had already voted in her place. The Electoral Commission is waiting for a full report on this incident.
Several cases were reported about agents campaigning in restricted school compounds. Arianne Navarre-Marie, MMM candidate for Constituency No 1, has lodged two complaints to this effect. She alleged that a particular political party's agents were dropping passengers in front of voting centres with the logo of the party on the vehicles, which is not allowed. She also denounced a candidate canvassing for votes within the voting centres.
Similarly, a candidate of the Reform Party showed his disappointment that the advices and recommendations of the Electoral Commission and the police were not being followed by campaign managers and agents. He stated that it was clear the agents were not allowed to wear the colours representing their parties but they did not adhere to rules. He claimed that even polling agents did not abide by the rules. This has also been reported to SADC observers.
Access for disabled
The Electoral Commission took necessary steps to enable persons with disabilities vote without any obstacles. However, in Constituency No. 5 (Pamplemousses/Triolet), one person with disability complained that there was a lack of facilities for the disabled and he had to wait for about half an hour to vote. The same problem was observed at Sir Kher Jagatsingh Centre.
---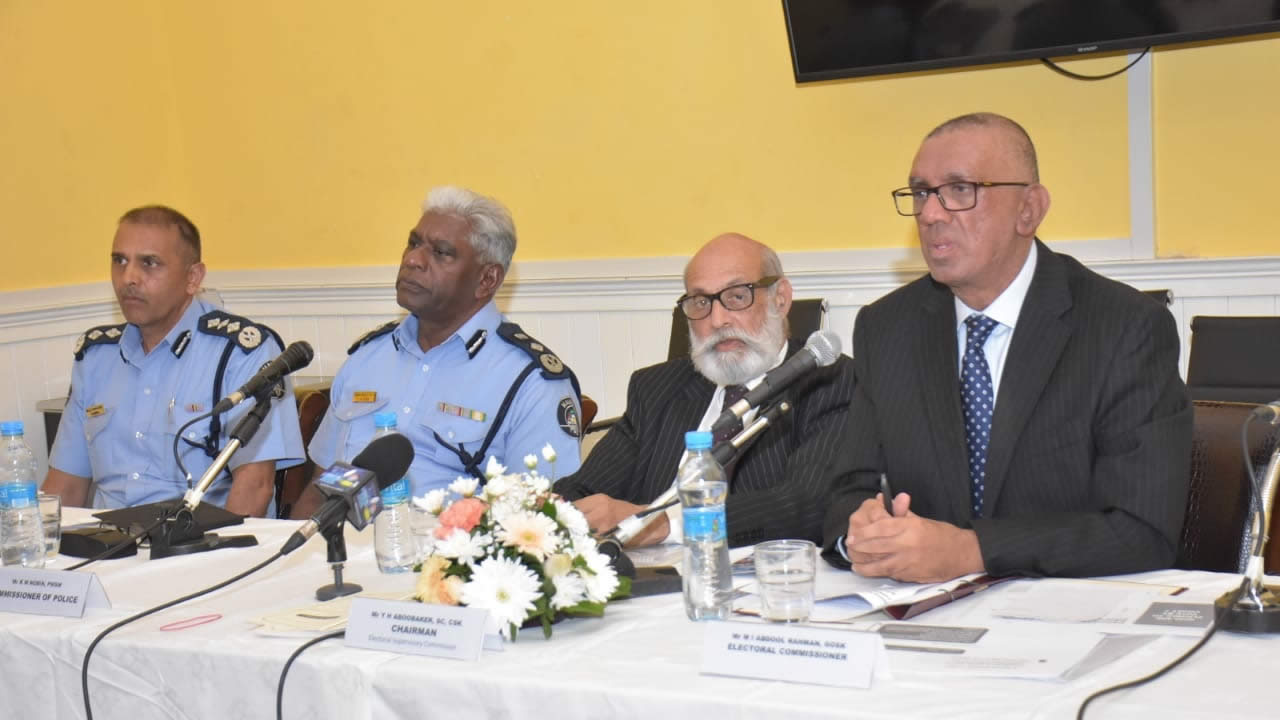 6,813 voters could not fulfill their civic duties
6,813 Mauritian voters were unable to fulfill their civic duties on Thursday. Désiré Basset, member of the Electoral Boundaries Commission (ESC), said during a press conference on Thursday night that this number amounts to 0.72% of the total voters. Electoral Commissioner, Irfan A. Rahman, explained that the reason behind this is that many Mauritians have changed their address throughout the course of the year and did not inform the Electoral Commission. "Our officers went to all Mauritian households. Many times, they do not meet any people of a particular family at all. Some people have even changed their address but did not let us know," he said.
Higher voter turnout than in 2014
Election Day started with a very low turnout of voters in the morning. By 10am, a total of 144,338 electors had voted across the island. This represented about 15% of the electorate. At 3:30 pm, the official participation rate had reached nearly 56% with 526,801 voters. At the closing time at 6:30 pm, the total number of persons who had voted was 723,660, the participation rate being 76.84%. Readers will recall the total number of registered electors was 941,717.
---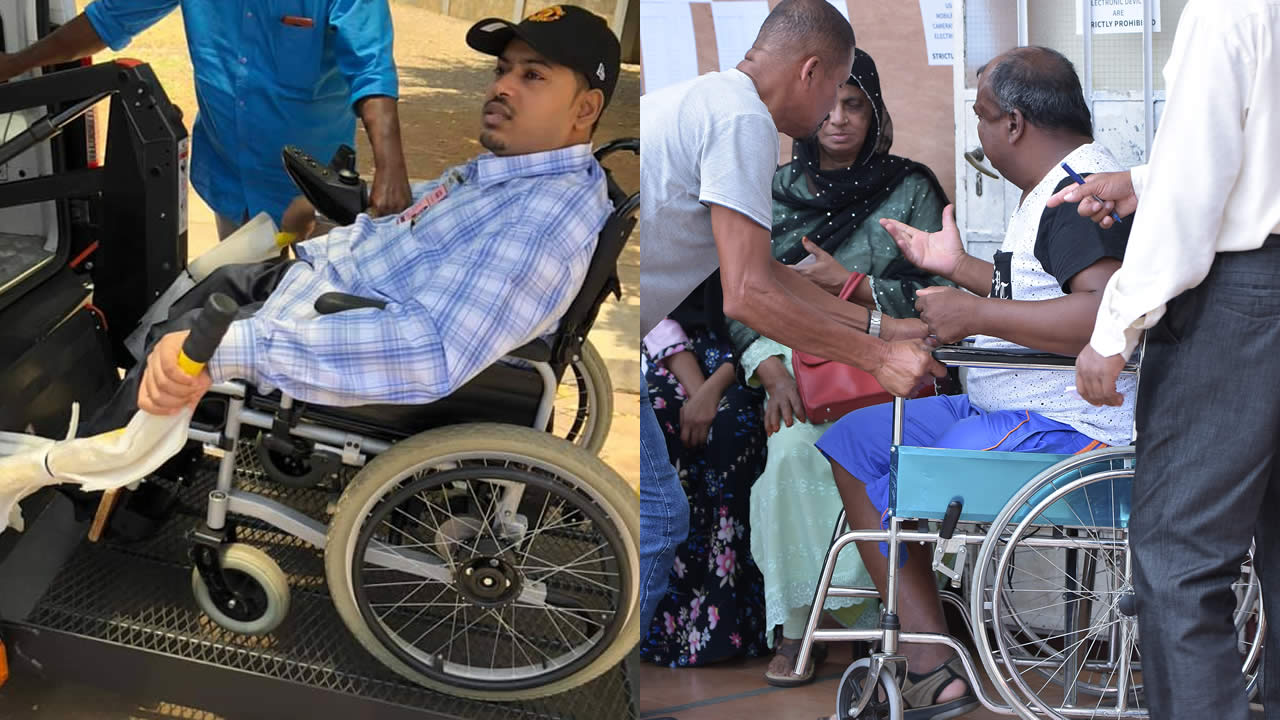 GRF encourages the disabled to vote
Disability activist Yaaseen Edoo, Queen's Young Leader award recipient, cast his vote at Morcellement Raffray Government School in Constituency No 4. Yaaseen Edoo was transported to the polling centre in a special needs van provided by the Global Rainbow Foundation (GRF). Armoogum Parsuramen, chairman of the GRF, has tried as much as possible to assist people living with disabilities to carry out their civic duty by providing adapted transport facilities free of charge.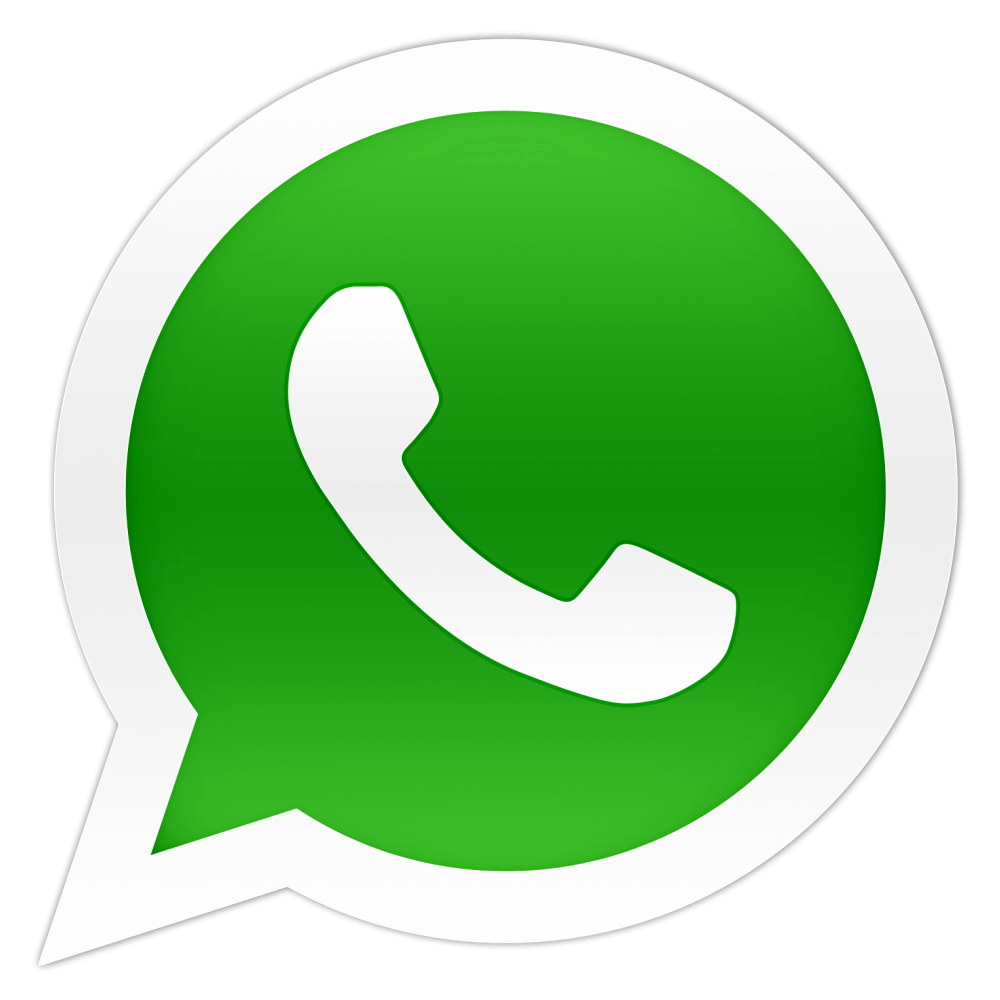 Notre service WhatsApp. Vous êtes témoins d`un événement d`actualité ou d`une scène insolite? Envoyez-nous vos photos ou vidéos sur le 5 259 82 00 !