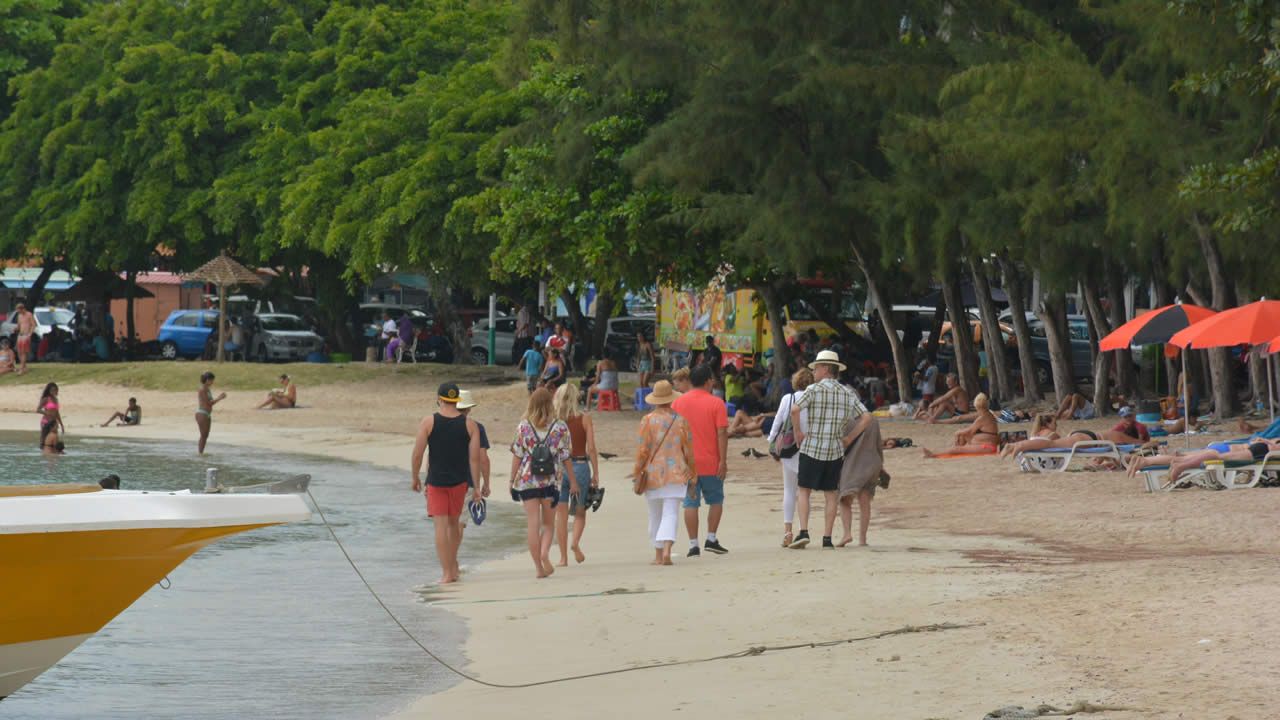 A slight decrease in overall tourist arrivals during the first quarter of this year, compared to last year coupled with a sharp decline in Chinese tourists visiting Mauritius in 2018, is sending shivers down the spine of stakeholders in the industry. Is it a seasonal weakness or does it indicate a more serious underlying issue? The debate has been going for some weeks now.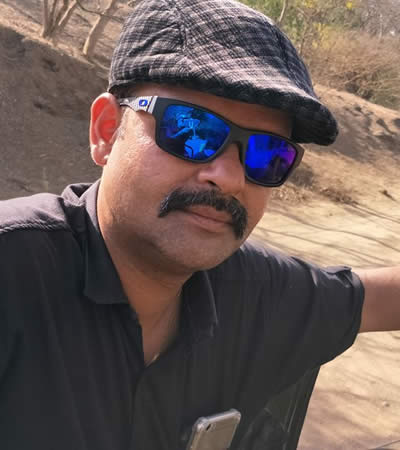 One of the most flourishing sectors of Mauritius is now showing signs of weaknesses. Will our robust tourism industry be spared from any lurking crisis?  Official figures released by Statistics Mauritius indicate that, from January to March 2019, a total of 352,305 tourists visited the island compared to 356,415 during the corresponding period of 2018. However, it is not this 1.2% decline, considered as negligible, which is the main source of discontent among stakeholders, but rather the fact that the number of tourists from China has fallen by nearly 6,000 when both periods are compared. Furthermore, in 2018 the country received nearly 7,000 less Chinese tourists than in 2017 while there was a projection to attain at least 100,000.  Arrivals from India have also declined, though very slightly, thus raising concerns that two of the main emerging markets are failing. On the other hand, a 20% arrival from the Middle East, driven mainly by Saudi Arabia, has helped to compensate the Chinese downfall. 
The main stakeholders are trying to analyse the causes of the decline. For Tourism Minister Anil Gayan, the fall is worrying as China is an important market. One of the reasons is the drastic reduction in seat capacity, estimated at about 6,500 after China Southern Airlines pulled out in November 2015, followed by Air Asia X in March 2017. Air Mauritius has also put an end to flights to Guangzhou, Chengdu and Wuhan, thus adding to the crisis. In a recent Parliamentary statement, the Minister said Mauritius cannot afford to lose interest in China, as it is one of the most dynamic tourism growth markets in the world.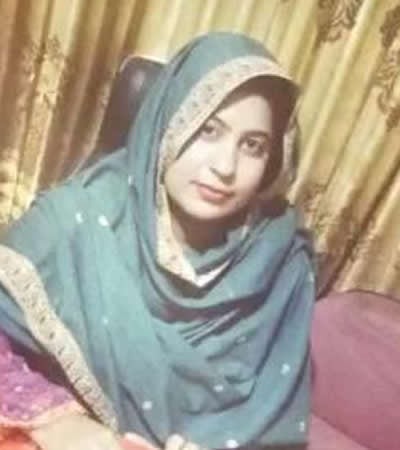 Sen Ramsamy, Director of Tourism Business Intelligence, argues that the sector concentrates too much on its traditional 'sea, sun, sand' product and fails to meet the new expectations of new generation travellers.  He believes our tourism marketing has not really evolved with time and there is a total lack of tourism development policy. He finds it appalling that, while we could attract only 66,000 Chinese tourists in 2018, our neighbour, Maldives, hosted more than 280,000 tourists from China. "The problems the industry is facing cannot be said to be because of Air Mauritius, Brexit or the general elections in India. When we learn that hunting, which includes blood of animals, will now be presented as a tourist attraction, and China Town to be used in promotional campaigns to attract Chinese tourists, we understand that the real problem of the industry is found at the level of the Ministry of Tourism and the Mauritius Tourism Promotion Authority," says Sen Ramsamy.
Pakistan, a highly neglected market
The number of Pakistani tourists having visited Mauritius in 2018 was 1,207. It is a very meagre rise to the 2017 figure of 1,088 tourists. Yet, Pakistan has a large proportion middle and upper classes that travel abroad frequently but Mauritius fails to capture this market. According to Rubina Kusar, a tour operator at Shahid Travel Agency in Faisalabad, the third largest city known as the 'Manchester' of Pakistan, because it is home to the largest manufacturing centre in the country, rich Pakistani citizens travel a lot abroad but many do not know about Mauritius being a lovely holiday destination. "These people tend to visit Dubai, London, Singapore, Kuala Lumpur, among others for shopping and leisure. I would say there is no promotional campaign by the Mauritian tourism agencies to market the island here and target Pakistani tourists," she explains. "The absence of a direct flight between the two countries is also a major obstacle. The second drawback is that a visa is required prior to travel," she adds. She says that, despite excellent bilateral relations between the two friendly countries, more has to be done to create better awareness and boost tourism and business exchanges on both sides. She says Mauritius could also attract Pakistani filmmakers to its shores, as this can help promote Mauritius among Pakistani travellers.
Direct flight to Gujarat?
Mayur Bhusavalkar, a consultant from Vadodara, Gujarat, India, says he strongly believes India remains a huge market for Mauritius tourism. "Mauritius is now becoming famous among Indians, thanks mainly to Bollywood films shot there, but I think there is more to do in terms of marketing and awareness campaigns," he says. He further highlights the fact that Gujarat is one of the most prosperous states in India and an important source of tourists, but the absence of a direct flight between Gujarat in Mauritius is a disadvantage. "The bulk of Indian tourists to Mauritius constitute of Gujarati people, and Gujaratis travel a lot abroad, but they embark through Mumbai. It therefore makes sense if Air Mauritius could have a direct flight from Gujarat," he opines. He says even in his city of Vadodara, at least 25 percent of the residents love Mauritius. He concludes that Indian tourists are not necessarily seeking beaches but they are also interested in inland adventures such as nature trails and cultural tourism, things that Mauritius can offer. 
Cricket as a saviour?
Recently, Tourism Minister Anil Gayan, when speaking to representatives of some 60 Indian tour operators, wondered why Indians go to Thailand or Vietnam to play golf when they could have chosen Mauritius. Golf is certainly a major tourist offering, but Mauritius has completely forgotten about cricket. According to the Indian press, more than 80,000 Indians will visit the United Kingdom this year to attend cricket matches as part of the 12th edition of the 2019 World Cup to be held from 30th May to 14thJuly. This will be the fifth time the UK will host the Cricket World Cup. Tens of thousands of people from other Commonwealth countries, namely South Africa, Bangladesh, Pakistan, Australia, and so on will also be travelling for this event. If England has its 'Oval' and 'Lord's', let's imagine for a moment if Mauritius had a world class cricket stadium in Cote d'Or, which could have hosted major international matches as well as training sessions and test series throughout the year. Imagine a cricket match between India and Pakistan and the vast media coverage and impact on our tourism! Is it not time to invest in needed infrastructure to make Mauritius a world class cricket destination?
When Israelis discover Mauritius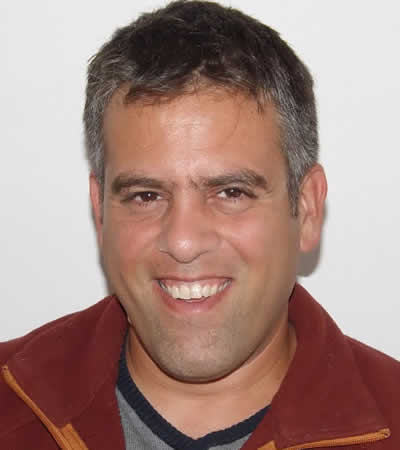 In 2018, a total of 2,165 Israeli citizens visited Mauritius, compared to 1,698 in 2017. Gil Friman, a clinical psychologist who operates as International Vacation Counsellor in Israel, says his wife and him are enthusiastic travelers and passionate entrepreneurs who have travelled the globe to check out all the tourist attractions in order to better advise their customers.  However, it was a Seychelles taxi driver who tipped them off about Mauritius. 
"Mauritius is heaven for Israelis, mainly for its beautiful beaches, nice climate, and luxury resorts; but also for the diverse activity opportunities and plural touristic attractions, like the Casela, water sports, extreme sports, beautiful nature and more," says Gil Friman.  Nevertheless, he believes Mauritius is an unfamiliar touristic destination for most Israelis. "For comparison, there are around 34,000 members in a few Israeli Facebook groups focusing on tourism to Zanzibar, while only around 600 members in the only Facebook group dedicated to tourism in Mauritius... We ourselves got to know about Mauritius only after we have already been to all of the sunny beaches around the Mediterranean seas, been to Thailand, to Zanzibar, to the Seychelles... In Seychelles one of the taxi drivers was the first to refer us to Mauritius, he was so passionate about it, so we thought we've got to check it out. Last July, we spent a week in Mauritius, falling in love immediately with this beautiful and welcoming country," shares the travel consultant. 
He says there is a huge touristic potential in Mauritius for Israelis. "Israelis like to travel abroad since local tourism in Israel became very expensive in the last few years. Hotels prices in Israel are very high, making vacations abroad very popular for us. People are looking all the time for new exciting touristic destinations, where they can get a value for their money... It is a tensed country, Israelis like to relax and enjoy their vacations on sunny beaches and luxury hotels," says Gil Friman. The consultant explains that most Israelis never heard of Mauritius. But, until 4 to 5 years ago, they never heard of Zanzibar as well. It became such a popular touristic destination for them due to acknowledged and smart advertising in Israel. "Also, Israelis don't tend to look for vacations in non-Hebrew speaking websites or agents. We tend to trust mainly our own people, and we prefer to being approached in our own language, Hebrew. In the most popular touristic destinations for Israelis, entrepreneurs from Israel started a local tourist counselling centres, mediating hotels and tourist attractions from local providers to consumers in Israel, in their own language. They run a variety of local day tours to their customers in Hebrew, giving them a feeling of being 'home' while on vacation," explains the consultant. Gil Friman now wants to set up his business in Mauritius and helps to boost the tourism industry.  
---
Jocelyn Kwok : "It's the country which is not prepared to act as a host"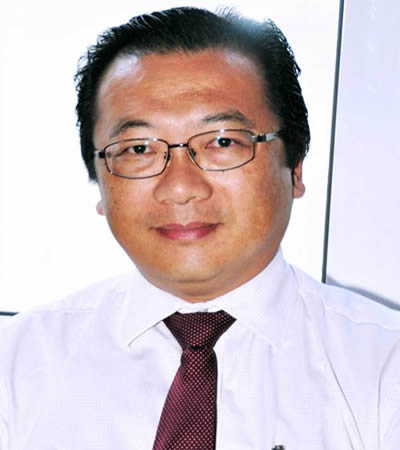 A slight fall in arrivals has been noted since January. What could be the main causes?
Our main markets are enduring various constraints which are impacting on holiday cross-border travel generally, and more forcefully on long haul and/or more expensive travel. Not all market segments are affected of course as we may assume that more affluent travellers are not changing their behaviours, but if we are looking at numbers principally, well, we know that they emanate mostly from an affordability perspective. And on that basis, Mauritius suffers more than the competition, within the Indian Ocean, and elsewhere. Competitiveness is not about price only, obviously, and on its other components, I am afraid that Mauritius is not doing well. Holiday tourism, mostly for long haul destinations, is predominantly based on user prescription, and we are not able to make the most of this right now. Latest figures from Statistics Mauritius on visitor perceptions on the destination show for the year 2017 a significant deterioration of the product, namely on the state of the environment and the level of security. This leads us to believe that recommending Mauritius is now less strong from our visitors. We are aware of the remnant country issues such as lack of health and safety practices, unresolved stray animals proliferation, lack of tourist protection, and malpractices by any of the 3,000 licensed operators and at least several thousands of non-registered operators; we may be paying the price for these now. So, it's not simply a case of the Ministry of Tourism, the MTPA, Air Mauritius or hotels being unable to meet the mark; it is the whole country which might not be prepared enough to be and act as a host of international standards and capabilities, today, in 2019.  
Tourists from China are declining. What are the causes according to AHRIM?
We are declining from an exceptionally surprising number achieved back in 2015; we know this. Now that we are declining year after year, we are anxious to at least record what would be a more reasonable and economically sensible number. We are not there yet but in the meantime, so many things have changed, namely on air service and the cessation of China Southern and Air Asia flights. So, the uncertainty will be around for some more time as Air Mauritius settles for more stable service to Shanghai and Hong Kong only, for the moment.  I personally believe that the 2015 figures deviated us from our natural and healthy business growth patterns. More importantly, we have commercial issues that are yet to reach acceptable equilibrium points. Every destination has a price tag and in the case of Chinese travellers, the price for Mauritius is not quite right. Price segmentation is not under our full control with respect to the various traveller profiles we wish to target. Within the price, the airfare is an issue because its actual cost to the airline company cannot compete against generally declining airfares in the mindset of the Chinese traveller, poised for a growingly wider choice across the whole of Asia, and beyond. With the economic slowdown in China, matters are worse for Mauritius. Beyond the price tag, we have the issue of distribution. Winning the respect of the trade, that is the travel agents in China, is not yet achieved. Business terms and trade incentivisation packages are not well set and for many, selling Mauritius, today, is not yet an interesting business, worth the effort. So, we have still a lot to do on that count and the ever-changing conditions since 2016 have not helped. But as mentioned earlier, we now have a more stable footing, so let's wait and see how it goes.
How can we boost number of arrivals? Is there any issues/serious issues that are affecting the tourism industry?
I would mention two further issues: First, the growing informal sector. There is a new phenomenon which I call delicensing! Licensed non-hotel accommodation is dropping; in 2016, we had 1,176 non-hotel operators with 8,288 rooms and in 2018, only 916 operators with 6,847 rooms. It would therefore seem that within those two years, there has officially been a net exit of 260 non-hotel operators and 1,441 rooms. Should this mean that not holding a license is better for a business person, then we have a huge national issue. I would guess that the matter is even more serious among non-accommodation service providers. Secondly, the lack of manpower… We are yet to find ways and means to try to resolve the national labour shortage issue. In our sector, employers need to engage further with the national education system and I would dare say that public institutions in the field of education, training and employment should pay more attention to the representations made by employers and investors.
Tourist arrivals from emerging markets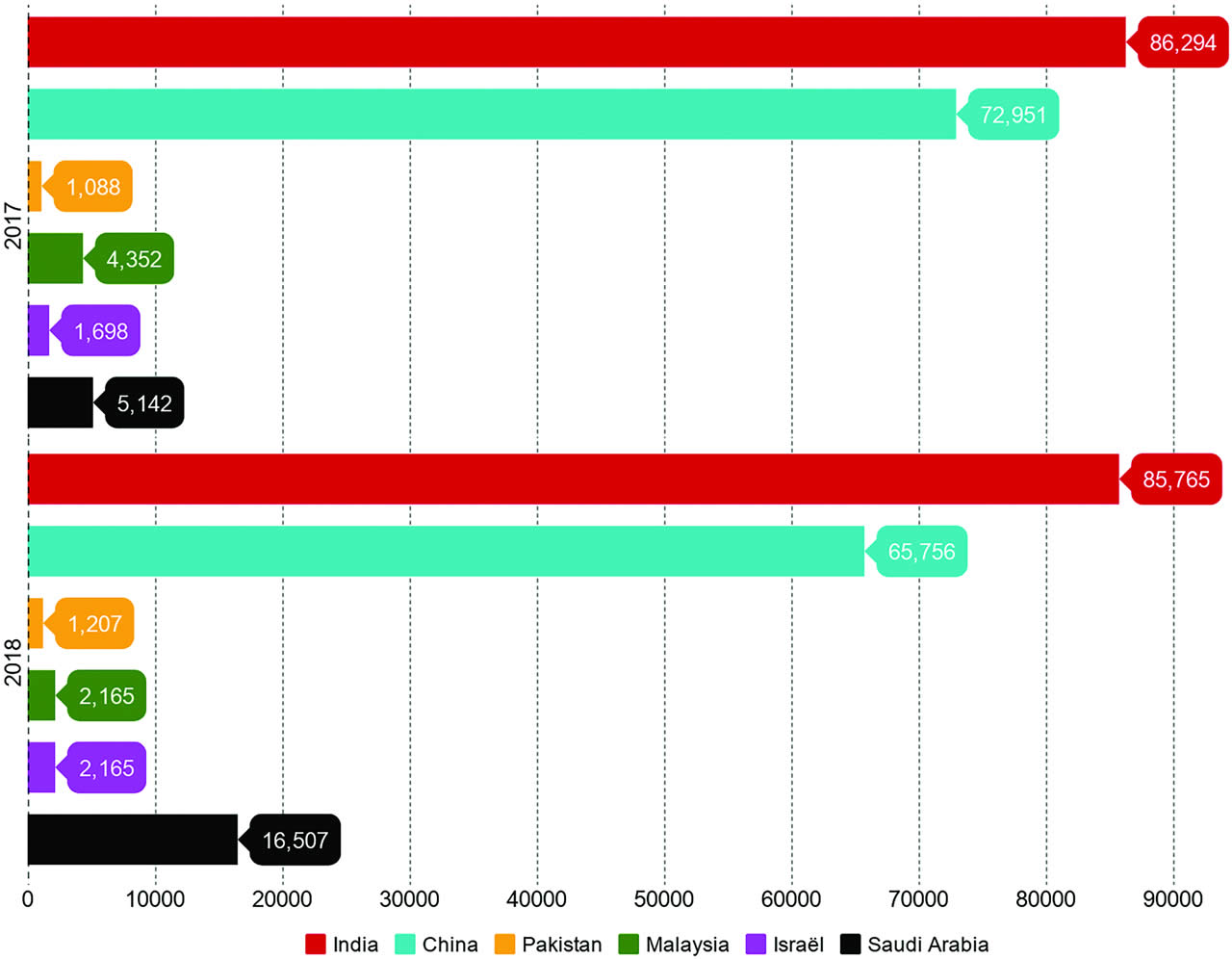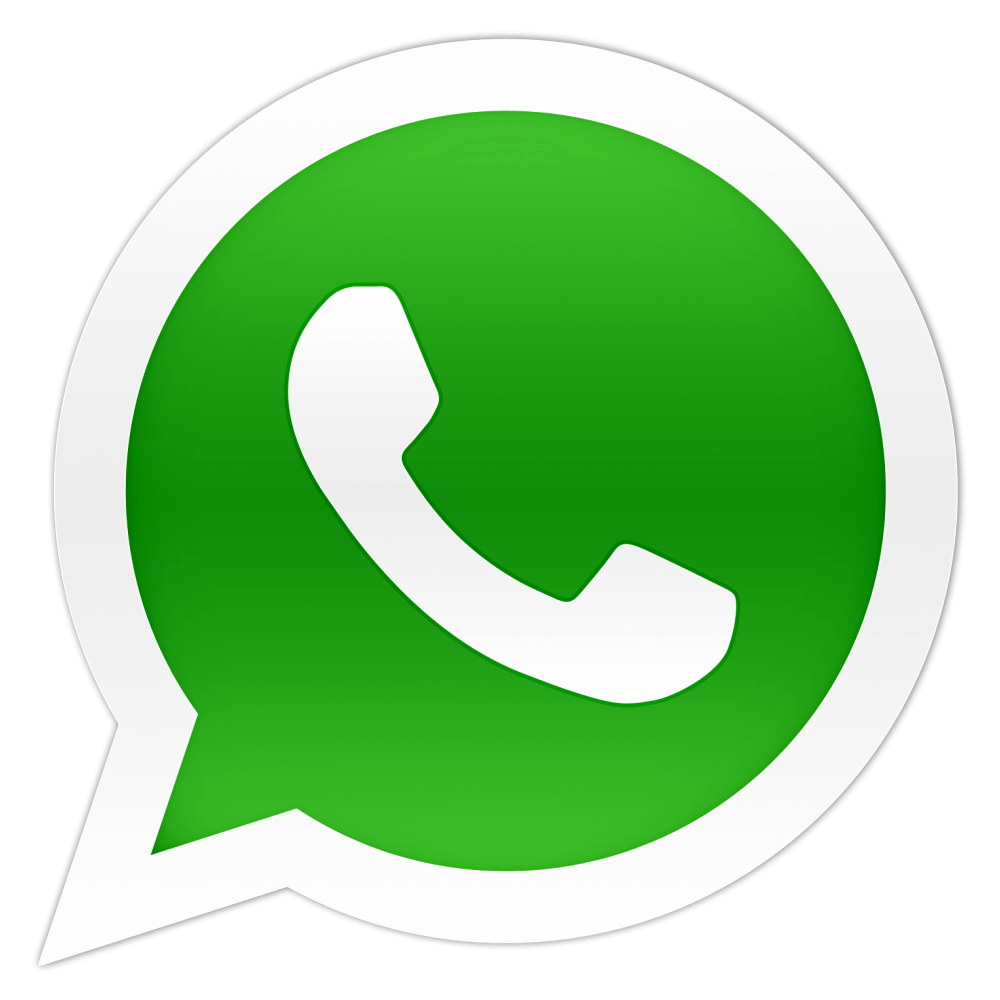 Notre service WhatsApp. Vous êtes témoins d`un événement d`actualité ou d`une scène insolite? Envoyez-nous vos photos ou vidéos sur le 5 259 82 00 !