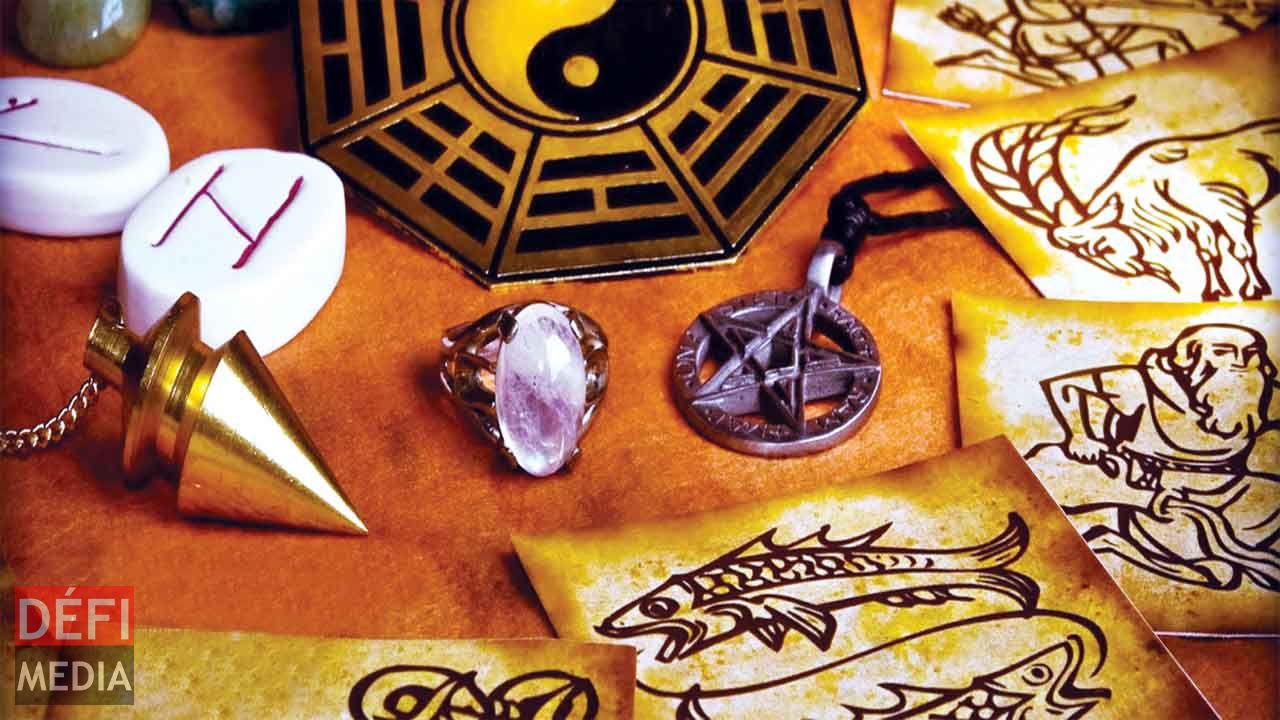 Change isn't always fun... but it can turn out fantastic. It can make room for true progress. It can set your life off in a new, improved direction. All this and more is the case for 2017.
You will need to be bold this year and face some transitions and challenges with courage and a positive attitude. These have been hovering for a long time. Have no illusions - 2017 may not be an easy year, but then not much worth having comes easy.
2017 starts off with a bang as the Sun approaches its annual Pluto conjunction. This is the sky telling us to make a clean sweep. If you aren't willing to embrace change this soon, it may come to you anyway. There's also the separating Mars-Neptune conjunction (on January 1) to give us all the personal magic we need, as well as endless faith in ourselves. This is no time to be hesitant or shy. Be bright and bold, and trust in your abilities.
Also trust in your support network, which includes close friends, family, colleagues, and neighbors. This is the year to think locally and act locally, which ultimately becomes the same as thinking and acting globally.
What is success to you? Winning the lottery? Getting the big job or raise? Finding your soul mate? Sometimes success is subtle and incremental, day by day, boldly hanging on against all odds. Other times, it is abrupt and obvious. In 2017, don't sell yourself short or overlook any single, success or victory, big or small. It's success whatever its form, and you should be proud!
Aries
The 2017 Aries horoscope predicts that during this year you are bound to have an exciting time. New opportunities are bound to come your way which will lead to you expending more energy than usual. If you take things the right way you will be able to get out of all of your adventures without more than a bruise or a scrape.
Love
The 2017 horoscopes predict that this is a year for love for the Arians! If you already have a romantic partner then your Aries relationship is bound to become even better and more exciting! You are also likely to be more emotional than normal, which will make it easier for you to express your emotions to your partner.
The Aries men and Aries women will have an easier time talking to each other, and doing a little bit more than talking as well… Passion is on your side Aries, in 2017 ! The Aries sex and love life is bound to spice up one way or another. If you are not currently seeing someone, then this is the year that you will meet someone. Go out on a limb! Go to new places or try new things! This might also be a good year to get pregnant if you want to have a baby. Otherwise make sure to take necessary precautions.
Career and Finance
The 2017 Aries star sign predictions foretell that your life is bound to have many changes this year, and one of these changes might just be your career. Aries, if you don't like your job now, then 2017 might be the time to change. After all, what's the point at working at a job that you hate? Why settle for the mundane business when you can work on your dreams and find a job that you really love?
The 2017 forecast for Aries suggest that before you make any major changes you should make sure that your finances are in order. You don't want to quit your job and then realize that you don't have enough money to get by. Get rid of some of the things that you don't need and save money. This can help the rams to fund time off to find a job that you really love. If you find the right job then you are bound to have a better year in 2017 than the ones before.
Taurus
Zodiac 2017 predictions for Taurus zodiac sign suggest this is the right year to impress your boss or friends. Work on your relationships or hobbies. In general, have a good time, try new things, and don't be afraid to plan for the future while to still have the energy to do it.
Love
The Taurus love horoscope 2017 forecasts that if you are looking for love then this is your lucky year! Love will dominate much of your time in 2017. If you are already in a relationship then it is likely that things are going to get even more serious sexually this year. You may reach a new stage in your relationship or try something new with your partner. The 2017 pregnancy horoscope shows that this is a good year to get pregnant.
Career and Finance
Taurus horoscope 2017 career forecasts warn that work life might become a little complicated this year. Sometimes you just feel like you are right and that your boss is wrong. If you don't want to cause trouble then you need to find a way to tell your superiors how you feel without insulting them in the process. In general, this year you should work on your professional relationships, especially if you want to succeed. Taurus, you need to find a way to present yourself for a better life.
The 2017 Taurus astrology advises you to make yourself an important asset. You won't regret it. In other financial news, you should try to spend more on security and less on frivolous things. While this may sound boring, it will make you feel more content in the long-run.
Gemini
The 2017 forecast for Gemini asks you to use your free time to advance as a person as well. While you can focus on work all year, you can also use your time to do the things that you love instead. Your year 2017 depends on your actions, so make the most of it!
Love
The Gemini love horoscope 2017 says expect to see a boost in your relationships, both romantic and friendly. This is an especially good time for love if you are not currently in a romantic relationship. Don't look at friends for romance. Your new love is more likely to be with someone new than someone you already know. Don't be afraid to step outside of your comfort zone. The more new places that you go to, the more likely you are to meet someone new in 2017.
Career and finance
As financially the Gemini star sign people will be stable in 2017, this can help to take a lot of stress off of your mind. This will give you more mental energy to focus on the things that you love. Just as well, your work life is bound to be less stressful as well.
Work might seem slow for the Gemini sun sign in 2017. But this means that it will be easier on you as well. The horoscope 2017 for Gemini foretells that you can work on things that will help you to advance in your career in your spare time. This will make you seem more important at work, leading to success in future years.
The 2017 horoscope predicts that the Gemini zodiac people will be careful with money in the coming year. All financial decisions will be taken after a lot of thought. You will re-plan your wealth management and invest where you are sure of a profit.
Cancer
Make sure to think before you act, not doing so could easily cause problems. The Cancer man in love can use their romantic feelings to make relationship better. In general, just use your bursts of energy productively and try to have a good year. Life can be confusing at times, but things can be a little easier when you know what to expect. With this 2017 yearly horoscope for Cancer you can be a little more sure of what your year will bring.
Love
The 2017 Cancer horoscope predictions suggest that with your sudden burst of mental and physical energy you will also find yourself to have a heightened romantic energy. If you are a Crab already in a romantic relationship, then prepare for the best! The Cancer compatibility in relationships is about to get a lot more passionate, sexy, hot, and even more loving than before! It may seem like things are going quickly like getting pregnant, don't worry about it. You are bound to have a good time with your partner if you just go with the flow.
Career and Finance
The Cancer 2017 career prediction suggests that this year it may seem like your work and business is your whole life. Things are likely to move at a faster pace than usual, at least at the beginning of the year. Luckily, since you are full of energy you should be able to handle all these new changes. Use this new energy to work on your current projects. The 2017 Mercury retrogrades periods might not be the time to challenge a superior, or else they may not take it very well. 2017 for Cancer star sign is also a good time to invest. With your extra energy you may also work more, and earn more money because of it. You may be taking in a lot of money, but don't work so much that it leads to stress.
Leo
This horoscope 2017 will give you clear insight into how the coming year is going to turn out for each star sign. What may work for you might not work for your friend. By reading this detailed astrology 2017 forecast, one may be able to plan better what they want to do in life. That way you will be able to focus on the more important aspects of achieving your goals rather than moping about your failures.
Love
The Leo 2017 horoscope predictions for love foretells that this year things may seem like things are going slowly in your relationships, but this is for the best. This year, if you are currently in a relationship, then things are about to get more serious in your affairs. It's only best that this transition comes slowly. Even if you are planning to get pregnant, take your time to think about it.
Finance and Career
The 2017 forecast for Leo show that this year will be prosperous for your wallet. New opportunities are likely to come up at work. Don't be afraid to take them! During this time, you are likely to have a lot of professional projects on your desk. While this may be stressful at times, it will pay off in the long run.
The Leos in 2017 should not be cooped up at their desk all day. Make sure that you make time to schmooze with your superiors. Who knows? If you have a good relationship with your boss it may make them more likely to promote you in the future. Basically, just be on your best behavior, and be a little bit of an overachiever if you can.
The 2017 Leo horoscope predicts that there is a good chance that the Lions will come into a lot of money this year. Maybe one of your old investments will pay off or you will win a lottery!
Virgo
The Virgo star sign 2017 forecasts warn you to make sure that you are courteous to your bosses, friends and partners. Your relationships are highly important during this time. Try not to let things stress you out too much in 2017. Always try to spare some time for the people and hobbies that you love.
Love
The Virgo 2017 horoscope love predictions suggest that this year you may feel more inclined to start a new relationship. It can be friendly or romantic. This strange urge might feel odd, but it is caused in part by your boost of energy. Young Virgo couples may stumble over their words as they try to impress those whom they like.
Career and finance
Virgo personality have always been known as being a hardworking group of people. There is no stopping them when they have a goal to work on. The Virgo horoscope 2017 predicts that your work life might change. You are likely to be busy in the beginning of the year, with things cooling down near the end. 2017 yearly Virgo astrology predicts that you have to work hard this year, as your finances are bound to become more important to you. You have to work hard to get the money that you need to pay for what's important in life. If you are currently in school then you may want to think about focusing on your studies more or getting a part-time job if you do not have one already.
Libra
Try to keep your personal world balanced, but also leave some time to spend with friends, partners, and family. The yearly 2017 predictions for the Libra star sign says that you will have a great year if you play your cards right. Keep yourself balanced, and your year should be balanced as well. Life is full of good and bad. While it may seem hard to plan for the future, it is possible. If you are like the average Libra personality, then you want to achieve a sort of balance in all aspects in your life in 2017.
Love
The 2017 Libra predictions for love show that this year is a year of new beginnings. If you are single, then this is your year to find love! Your confidence should be prime this year, making it all the easier to put some flirty moves on someone who you are interested in. If you have broken up with or dumped someone else, recently, then it's time to move on. Libra, you can't find someone new if you're busy being hung up on someone else.
Career and Finance
The 2017 Libra horoscope predictions suggest that the Librans always crave to learn new things, and this is still the case in 2017. If you are in school, then you are bound to be extra productive this year.
If you are working, then get ready to learn some new skills for your job. The Libra 2017 horoscopes advice that you will be better than usual when it comes to tasks of the mind, but tasks of the body – not so much. Make sure that you work hard so that you can play hard later. Business decisions by Libra men and Libra women need to be taken after some thought.
The 2017 forecasts for Libra also ask you to try to keep your budget balanced this year. While having artwork and other beautiful items are important, it is also important to have food and money for rent. If you are not doing so well financially, don't spend too much on things you do not need. However, if you are doing well, feel free to splurge.
Scorpio
The birthday horoscope 2017 also says that the Scorpio star sign will get a lot done this year in both career and social life. But that it doesn't mean that you need to move quickly. Take your time; this is one way that you can stay in your comfort zone. However, the Scorpions should also try some new things this year; it is sure to make your year all the more interesting and exciting!
Love
The Scorpio 2017 horoscope predictions forecast that if you are single, then this could be your year to find love! However, if you are looking for a new chance at romance then you will need to step out of your comfort zone. Try new things if you want to meet new people like dating online. Being less secretive and more outgoing can also help the Scorpio personality get a new partner and give you a better chance at keeping them.
Career and Finance
The 2017 yearly Scorpio horoscope also says that this year you are likely to have to work harder than you have in previous years. But not without a reward! Remember to be as professional as possible at work. Get all your work done, and even sign up for extra work if you can. Be kind to your superiors and co-workers and you are even more likely to succeed.
The 2017 Scorpio horoscope predicts that since you are likely to be working more, you are also likely to make more money than you have before. If you are currently facing financial problems then this could be your way out! Once you are done struggling with your finances make sure that you do not begin to splurge again; save your money for a rainy day.
Sagittarius
Be kind to your friends and family. Don't push your mind or body too far. Know your limits, but don't put any limitations on how great your year can be if you play to your strengths.
Love
The 2017 forecast for Sagittarius zodiac says that with strong mental energy comes even stronger emotions. While this may make this hard to make some professional and ethical decisions, it makes it easy to make romantic choices for the Archers. Follow your heart this year! If you are a single Sagittarian, then this is your time to act! Don't be afraid to be spontaneous! There is a chance that you might even start dating your ex lover.
Career and Finance
The 2017 Sagittarius astrology forecasts suggest that work will be even more demanding this year than it has been in previous years. It will take most of your attention and focus on getting things done. Don't let this stress you out. Even though a heavier workload is likely to come your way in your job or business, it is also equally likely that new opportunities will present themselves as well. Make sure to be kind to your boss or co-workers this year. It is sure to pay off in the long run.
The 2017 Sagittarius horoscope predicts that even though work will be hard, you are likely to get paid more as well. Your financial records will change, and it's up to you whether it is for the better is worse. You will likely have enough money to invest this year. Make sure that you spend your money wisely.
Capricorn
The horoscope 2017 advises you to spend time with your friends and family even though you want to be focused at work. Take times to do the things that you love and you will be sure to have a good year.
Love
The Capricorn astrology 2017 predictions suggests that if you are already in a relationship, then it will continue to be rather steady during this year. Make sure that you accept your faults, as well as the natural faults of your partner. Accept that you have less energy than them and try to reach compromises to make things work. Love, sex and pregnancy might not be the priority for the sea Goats this year. But keep a look out for them in case this helps your love life.
Career and Finance
The Capricorn horoscope 2017 career forecasts suggest that this year working may seem like the center of your life. You are also likely to be working harder at your job. You don't want to get fired, and this might make you nervous around your boss at times. You will feel more creative at work and in your business this year. Don't be afraid to share your great ideas! Who knows? You might even get a raise or bonus out of it.
The Capricorn 2017 forecast predicts that you will be more focused on your finances than you have been in previous years. This doesn't mean that you are going bankrupt or anything. Just that you are taking more time to think about your financial decisions. If you have a family you are more likely to save up your money to help them out on a rainy day.
Aquarius
The Aquarius 2017 horoscope predictions suggest that this year your life will take a more serious turn than it has in recent years. While you may be bored at times, know that you can do exciting things without emptying your bank account.
Love
The 2017 Aquarius love horoscope predictions warn that whether you are in a romantic relationship or just a friendly relationship, you feelings for your friend or partner are about to get deeper and more emotional. This may make you start dating your friends or take your romantic relationship to the next level. While you are used to carefree and spontaneous relationships, you might feel like it's time to have a more serious one this year.
Career and Finance
In past years, it is likely that those with an Aquarius birthday neglected some of their more important work duties to take care of their extravagant lifestyle. This year your need to bunker down and get some work done if you want to have enough money for your next great adventure. The 2017 Aquarius horoscope asks you to be serious at work. But at the same time do not be afraid to share some of your more creative ideas with your superiors.
The Aquarius star sign 2017 predictions ask you to make sure that you keep a careful watch over your finances this year. You can easily make your budget unstable by spending too much money on things that you do not need. The Aquarian will need to make some sacrifices this year, but it will all be worth it in the long run.
Pisces
The 2017 Pisces horoscope predicts that this year will seem extremely great to you if you take all of the right steps. Sacrificing some fun for security is bound to pay off in the long run. In the meantime, don't be afraid to have fun when you know that you can afford to do so.
Love
The Pisces 2017 horoscope for love and sex shows that your romantic life will be all over the place this year. You are more likely to be emotional this year, or show your true emotions to new people. This can attract more people this year. If you are a single Piscean at the beginning of 2017, then you are likely to get a new partner soon. You are more likely to have many small, but exciting flings this year than one long relationship.
Career and Finance
The 2017 horoscope for Pisces sun sign foretells that your work life will go by like a breeze this year. You are more likely to make friends with your co-workers than in previous years. These types of social connections will make your work life a lot easier than if you were not to make friends.
The 2017 Pisces astrology asks you to make sure to keep a close look on your finances this year. It is likely to be really a hit or miss. If you spend money on frivolous things then you are likely not to have the money when you need it. The best solution is to save some money and spend some instead of just doing one or the other. You might lose some fun out of it, but it will work as a great safety net.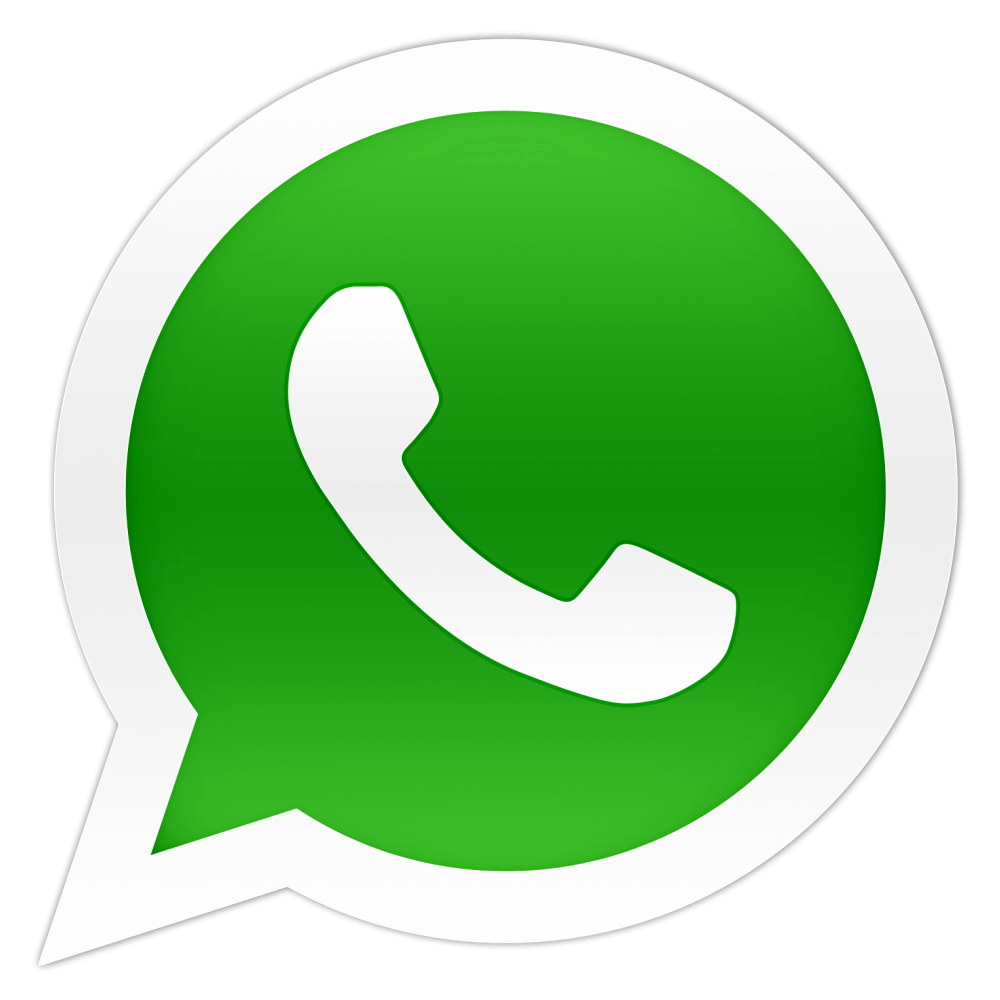 Notre service WhatsApp. Vous êtes témoins d`un événement d`actualité ou d`une scène insolite? Envoyez-nous vos photos ou vidéos sur le 5 259 82 00 !