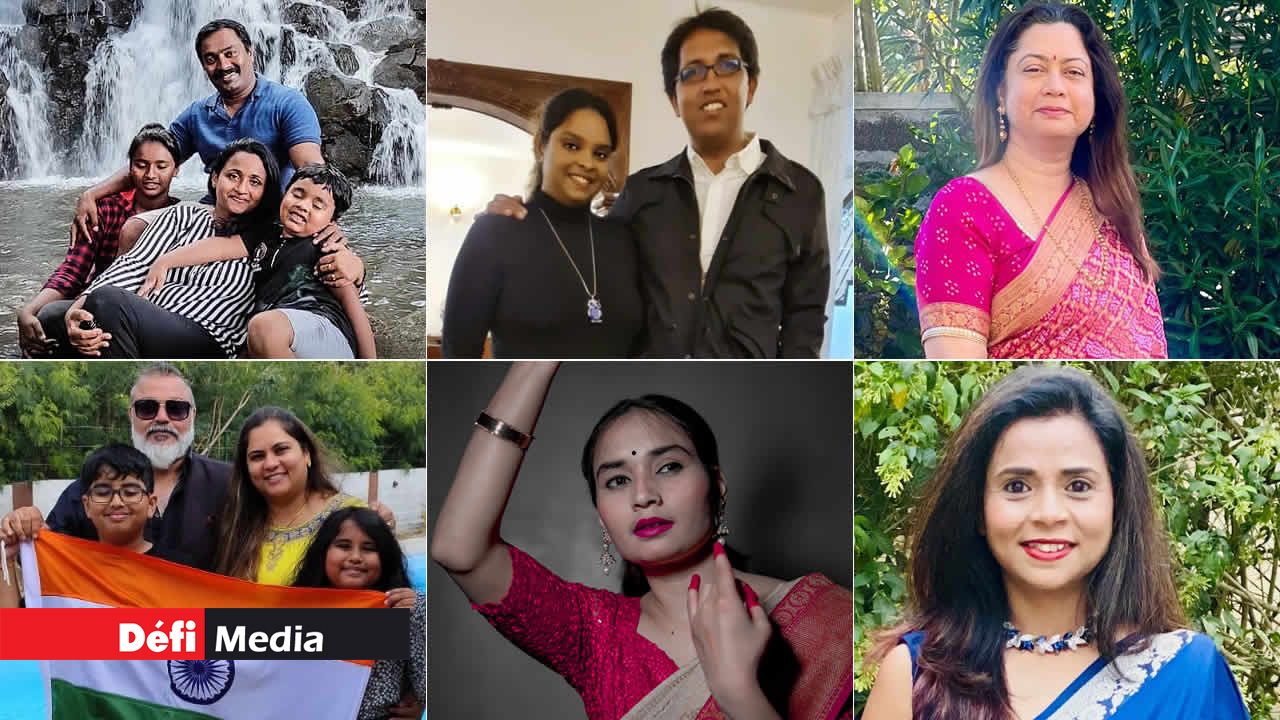 India is celebrating its Independence Day on the 15th of August. The Indian nation and across the globe rejoice as they mark their country's freedom from the British rule. The theme of the 77th Independence Day is 'Nation First, Always First.' Indian expats in Mauritius share with News on Sunday how they will commemorate this special day and how proud they are of their roots and motherland.
Biju Puthur Vijayan: "In this current scenario, reinstating the patriotism feeling to the youth generation is very essential"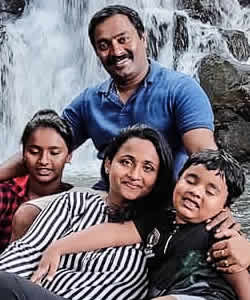 Biju Puthur Vijayan is the Managing Director of Ayuryoga International Retreat and Research Centre Ltd, Mauritius. He settled in Mauritius with his wife and two children. "Mauritius is very nice country to live, it is a mini-India. The working and business environment is very good. The climate of Mauritius is excellent and the local community is very courteous. These are some of the reasons why I decided to settle in the island with my wife Shyama, and my two children, Gayathri Biju Nair, 17-years old and Rishikesh Biju, 8 years old. Both of my kids are studying in Mauritius," he explains.
According to him, there is not many differences between Mauritius and Indian culture. "Hence the cultural adoption is not difficult," he utters. Biju adds that Mauritius offers various advantages to expatriates especially when it comes to business. "Mauritius is the Gate Way to Africa, the opportunity for the future."
When he first came in 2015, the business man started his first Ayurvedic Health Care Centre in Mauritius with 3 staffs only. "Now we have three centres with more than 30 employees. Since 2017 we are operating as the Kerala Ayurvedic Health Care Centres in Mauritius. We recently started Ayurvedic Medicine and Organic Beauty Products distribution across the island. We can proudly say that we are the most leading Ayurvedic Health Care Centre in Mauritius," he says.
The Indian expat shares that he will celebrate the Independence Day by attending an official flag raising ceremony. "We usually celebrate the Independence Day of India at Indira Gandhi Centre for Indian Culture by attending the flag hoisting ceremony followed by the message from Indian Prime Minister and Indian Cultural programs by the Indian and Local Artists." Speaking about the 2023 theme "Nation First, Always First", Vijayan says that it is very inspiring. "In this current scenario, reinstating the patriotism feeling to the youth generation is very essential. We know thousands of freedom fighters sacrifice their life and family for independence. If we are celebrating our 2023 Independence Day with the theme "Nation First, it will be honour for our freedom fighters," he states.
He confides that his best memory of the independence celebration was during his school days in India. "On that day, hoisting the tricolour was the first and foremost activity. It is a proud moment for everyone. The celebration commemorates our brave leaders and freedom fighters of history who won us the freedom we are enjoying today. On this great occasion, we usually come up with a lot of interesting Independence Day celebrations and activities to help us to learn more about the significance of the day." Vijayan's one wish for his country is to stay united. "The most important wish is to remain united India, and proud the freedom we got," he declares.
Sandeep Jaishankar: "I hope that India can become a force to reckon with on the world stage"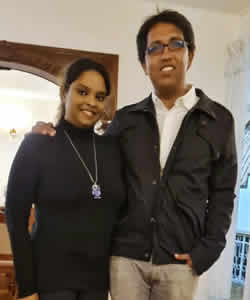 The Indian expat has been living in Mauritius since 1998. Sandeep explains that he came to the island with his parents. "I did not choose to come to Mauritius but I came as my parents decided to move to Mauritius from India to set up their business here. I lived with my family till I got married in 2020 and now my wife and I live separately."
The latter says that he was exposed to the Mauritian culture from a very young age. "I finished my schooling at RCPL in Mauritius. I had my share of challenges as at the time I spoke no French or Creole and found this a big handicap. However, in time I learnt and managed to understand and appreciate the people, their culture and their way of life. The culture is similar to India with people from varying backgrounds making it one big melting pot! I have found that human beings are similar no matter where we are and today some of my dearest friends are Mauritians," he asserts.
Sandeep shares that he made the choice to launch his professional life in Mauritius. "Mauritius has been my home for so many years and the education I received stood me in good stead. After completing my studies in Singapore, I then started looking for work opportunities and whilst I was open to going anywhere and working, my first choice was Mauritius which was and still is home for me! I'm also an avid golfer and Mauritius is home to some of the best courses in the world. I love spending my weekends out playing a round with my friends." The Indian man works in the financial service sector for a very large multinational corporation. "I was always interested in the field of equities, exchanges etc. and hence choose this line of work. Since the company is spread across many geographies, I may eventually move to another location in the future," he declares.
Sandeep plans to spend his Independence Day at work. "Considering that it is a working day in Mauritius, I would spend the day working! There are some activities that are organised in connection with the Indian Independence Day and if time allows, we will attend some of the cultural programs." He underlines that the theme chosen for this year's independence is inspiring. "We are encouraged to always put the country first in all we do and say."
Speaking about his best memory of India's Independence Day celebrations, Sandeep shares that it goes back to his school days. "I remember fondly when we used to vociferously sing the national anthem in our school and the feeling of patriotism and sense of belonging amongst all the students was almost palpable," he utters. He does not hide that he misses the food back in India. "Whilst Mauritian food is delicious, I miss the sheer variety of the Indian cuisine. There are so many states and every region has its own unique cuisine!"
The one wish he has for his motherland is to see more tolerance. "On this very special day all I hope that India can become a force to reckon with on the world stage and I wish we will see better levels of tolerance and harmony between the people.
Poonam Vij: "Irrespective of actions taken, the welfare of the nation should always take precedence"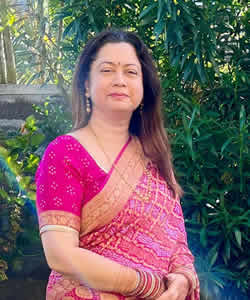 It's been fifteen years since Poonam relocated in Mauritius. "My family and I moved to Mauritius from Mumbai in 2008. It has been a fulfilling journey of 15 years here. The decision to settle in Mauritius stemmed from my husband's assignment here as an expatriate. Initially, we planned to stay for two years. While my two children are studying abroad, my husband and I have made Mauritius our home," she says.
For Poonam, adapting to the Mauritian lifestyle was not that easy. "Initially, adapting to the Mauritian lifestyle presented challenges, in terms of adaptability. However, over time, things fell into place. Mauritius and India share many cultural aspects, and hence I have been able to incorporate my Indian culture seamlessly into my life here," she utters. She asserts that Mauritius has truly been a blessing for her and her family. "The sense of discipline, respect for law and order and work-life balance is remarkable here. This environment has provided ample opportunities for personal and professional growth."
With more than 15 years of experience within the insurance sector prior to relocating to Mauritius, Poonam has however undergone a complete career transition and is now actively engaged in the culinary field. She is currently the Director at an Indian fast-food establishment named Mumbai Naka. "I co-founded this venture with my friend, Attiya Moosa, who is also from Mumbai and settled here. Our journey began with catering orders, and we eventually operationalised the existing canteen at IGCIC in 2012, upon the suggestion of the then High Commissioner of India. The dearth of authentic Indian food options inspired us to bring this culinary experience to Mauritius. We later expanded operations to Quatre Bornes, a central location," she explains.
Regarding the Independence Day celebrations, the Indian expat will most probably attend the flag hoisting ceremony at IGCIC followed by cultural and networking event. Poonam declares that the 2023 theme of the Independence Day resonates with the fundamental principle of prioritizing one's homeland. "Irrespective of actions taken, the welfare of the nation should always take precedence," she states.
On the other line, Poonam confides her fondest memories of Independence Day stem from "the enthusiastic celebrations during my school days and the celebrations within our apartment complex as I grew older. We would also organize blood donation camps in the area to mark the occasion. This day holds special significance as it honors the sacrifices of our freedom fighters who paved the way for India's freedom, the history of our country, its culture, and the nations achievements. The Celebrations also uphold the spirit of democracy in the country."
Her wish for her motherland on this special day is to see it free from troubles. "I wish that India is free from poverty, hunger and homelessness. Every citizen should have access to education, healthcare and they are all treated equally," she states.
Samir Khatri: "I wish that the country's future is as bright and strong, if not more, as its past"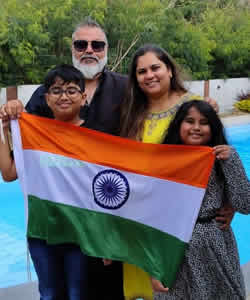 It is a job opportunity that led Samir to settle in Mauritius. The Indian expat has been living in the island since 2004. "I came here for a job opportunity but fell in love with both the country and a woman – who is now my wife – Kamila. It has been nearly 20 wonderful years that I have spent in Mauritius," he says.
Samir confides that he often says that "Choosing to live in Mauritius is a trade-off". He tells us that both India and Mauritius have their advantages. "India is certainly a bigger economy and therefore more opportunities, but Mauritius offers more in terms of safer environment, work-life balance, less pollution and over all a better eco-system to live in. I find my life here with my wife and our two children – Kabir who is now 12 years old and Kiona who is now 10 years old to be comfortable. I am able to give ample time to the family and still have time for professional and social engagements," he affirms.
Speaking about adaptation, Samir utters that the first six months were challenging. "Because one would always compare how things were different. However, once the mindset changed to acceptance everything became much smoother. Culturally, Mauritius is not too different to India. Festivals are same, Food is similar and most importantly most people look similar because of Indian origin of a vast majority of population. But despite the similarities Mauritius offers a cultural melting pot. The social structure of Mauritius is alike to a mini-UN and is very engaging and welcoming," he utters.
The Chartered Accountant by profession is grateful to all the good Mauritius has offered to him and his family. "I owe everything to this beautiful island nation and would forever be grateful to it." Owner of his own firm and Founding Chairman if ICAI's (Institute of Chartered Accountants of India) Mauritius Chapter, Samir says that he has no big plans for the Independence Day. "Apart from the flag hoisting ceremony, it will be a usual work day for me on 15th August."
Regarding the 2023 theme of the Independence Day, Samir trusts that it is a very well chosen one. "India is a rapidly growing power in the world. Its people across the globe are recognised as exceptional leaders and community builders. I think that service to one's country and putting it first is an apt theme for the country to have as it asserts its rightful place in the world," he asserts.
Similar to the other fellow Indian expats, Samir's best memories of the Independence Day dates back to his school days. "The hoisting of the tri-colour in my school and the singing of the National Anthem has special place in my memories." And what does he miss the most about his country? "While my wife and children are in Mauritius with me, I still miss my mother who lives in India. But then, she will be visiting later this year in Mauritius and I often travel to spend time with her and meet up friends from India. The only other thing I miss in Mauritius is the street food of India," he states.
Samir's one wish for his country is progress. "The one wish that I have for the country and its people is that the country continues to progress as it now in an inclusive and peaceful way. India's history is steeped in its cultural, business and spiritual strength and I wish that the country's future is as bright and strong, if not more, as its past."
Sadhana Negi: "Let there be peace and harmony for everyone"
Sadhana Negi is originally from Dehradun in India. She is appointed in Mauritius by the Indian Council for Cultural Relations at the IGCIC. "I am a Kathak dancer and did my Masters in Kathak dance from Khairagharh University, India. I have been appointed at the IGCIC as a dance teacher & performer since 2022. I like the Mauritian lifestyle very much. People are very friendly and love food, music, dance and what I love the most is the beautiful sites, beaches and trekking. In fact, I find Mauritius, people here and the culture not very different than in India," she says.
She confides that her experience in Mauritius has been great so far. "I have received lots of love and appreciation for my art. Since 2022 I have given a lot of public performances, some solo and some with my students from IGCIC. Audience as well as the media have been always very kind and generous with their appreciation," she states.
The Kathak dancer confides that she has always loved dancing since her childhood and did all kind of dancing including folk and Bollywood. "I finally decided to learn Kathak dance as it appalled me a lot, specially the technical and the drama side of it. I started learning under Sri Shyam Kartik Mishra JI and did Masters in Kathak under Pandit Udai Mazumdar JI, with whom I still learn the finesse of this performing art. I also have a dance institute called Sadhana, an institute for performing arts where I share this beautiful art together with the youngsters and doing the same at present at the IGCIC Mauritius."
Sadhana shares that she will celebrate the Independence Day with great joy. "It's a great joy for all of us that we are celebrating the 76th year of Indian Independence. I will be performing together with my students at the IGCIC in the morning and at the Indian High Commission in the evening." She claims that the 2023 theme "Nation First, Always First" is a beautiful theme. "I think like this for everyone," she utters.
This day is special for her as she has very good memories of the celebrations when she was a child. "Like for every child Independence Day at the school use to be always very special and festive. We use to make our own flags, there used to be lots of singing and dance performances and at the end we will all get sweets. We use to very proud to bring back the tricolour home," she says. Her wish for her motherland is "Let there be peace and harmony for everyone."
Meenakshi Saxena: "Celebration of Independence Day is a souvenir of the values of unity, diversity, and democracy"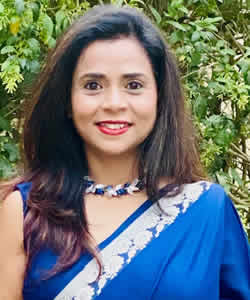 Executive director of AMG Group, Meenakshi settled in Mauritius fourteen years ago. "I have been residing on the paradise island of Mauritius for last 14 years with my family. I hold degree of Law from India and in Mauritius I am associated as a professional with AMG Group. I live here with my two children, who were born in Mauritius, my husband and my mother-in-law who are Indian citizens too," she explains. The Indian expat claims that she decided to move to Mauritius for various reasons. The main reasons are the people, the Work Life Balance, the Cultural Similarity to India, the Opportunities and overall, the positive feel of the island with extremely calm, loving and helping people. We are also fortunate to make exceptionally close friends here and have time to cherish the relationship."
The woman professional confides that the adaptation to the Mauritian lifestyle had it's share of challenges. "It wasn't easy initially as we came from a fast-paced lifestyle and had no clue how to manage in such a calm and relaxed lifestyle, until we started valuing it. Mauritius is a perfect blend of profession and leisure. In no time we adopted to the culture and absorbed this exquisite aspect of life. Traditionally, we relate, and we enjoy being part of different cultures and festivals in Mauritius, especially spectacular Maha Shivratri," she states.
Meenakshi tells that Mauritius has indeed been a land of opportunities for her. "Mauritius has given us many opportunities to grow, to establish and to settle ourselves down. As an Indian expat working with an offshore sector, the work life balance and to lead an adequate lifestyle, Mauritius has offered us fortune, thanks to God! Life in Mauritius is beautiful as the country is!"
The Indian expat plans to celebrate the Independence Day with joy. "The feeling of the day itself is so amazing and patriotic that it reflects in your behaviour, reciting national anthem is a must! This year it is not a public holiday in Mauritius that makes it very challenging to attend the flag hoisting ceremony in the morning, which is hold by High Commission of India every year at IGCICI, Phoenix. However, I will surely distribute 'laddos' (Indian sweets) at the workplace and celebrate at home with my family," she declares.
Speaking about the 2023 theme, Meenakshi says that it is an absolutely magnificent theme. "The theme represents "Unity in diversity". The theme is a reminder to all Indians to understand the importance of putting the nation's interests first in all times. Celebration of Independence Day is a souvenir of the values of unity, diversity, and democracy that underpin the Indian nation."
She also highlights that her best memories of the Independence Day are from her student years. "The memory of the day takes me back to my school and college days, as we used to decorate our classrooms and assembly area with tri colours (flags, rangolis and papers), participate in many quiz and debate competitions related to history of India also participate in cultural programs. The best memory I have of the day is when from my school, I witnessed the flag hoisting and parade of Indian armed forces (army, navy and air force) and the Delhi police also participated in a cultural program held at Red Fort Delhi," she states.
Her wish for her country on this special occasion is better protection of the Indian women. "As a citizen of India, also as a woman, I really wish for the safety of each woman, equal respect of women in the society and every girl should be able to achieve greatest heights and glory. I wish India and the people back there continue to remain humble, honourable, and attached to values that have been corner stone of their success and society. Happy Independence Day once again, Jai Hind!"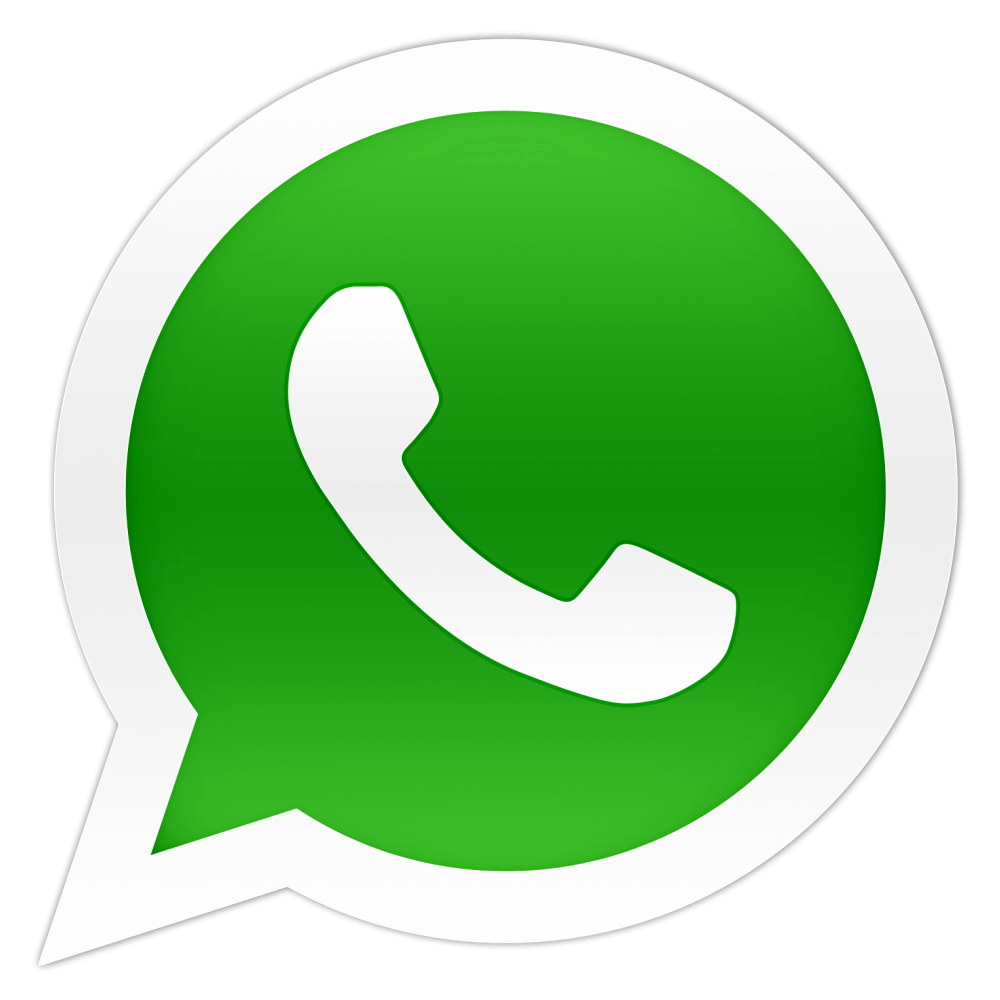 Notre service WhatsApp. Vous êtes témoins d`un événement d`actualité ou d`une scène insolite? Envoyez-nous vos photos ou vidéos sur le 5 259 82 00 !