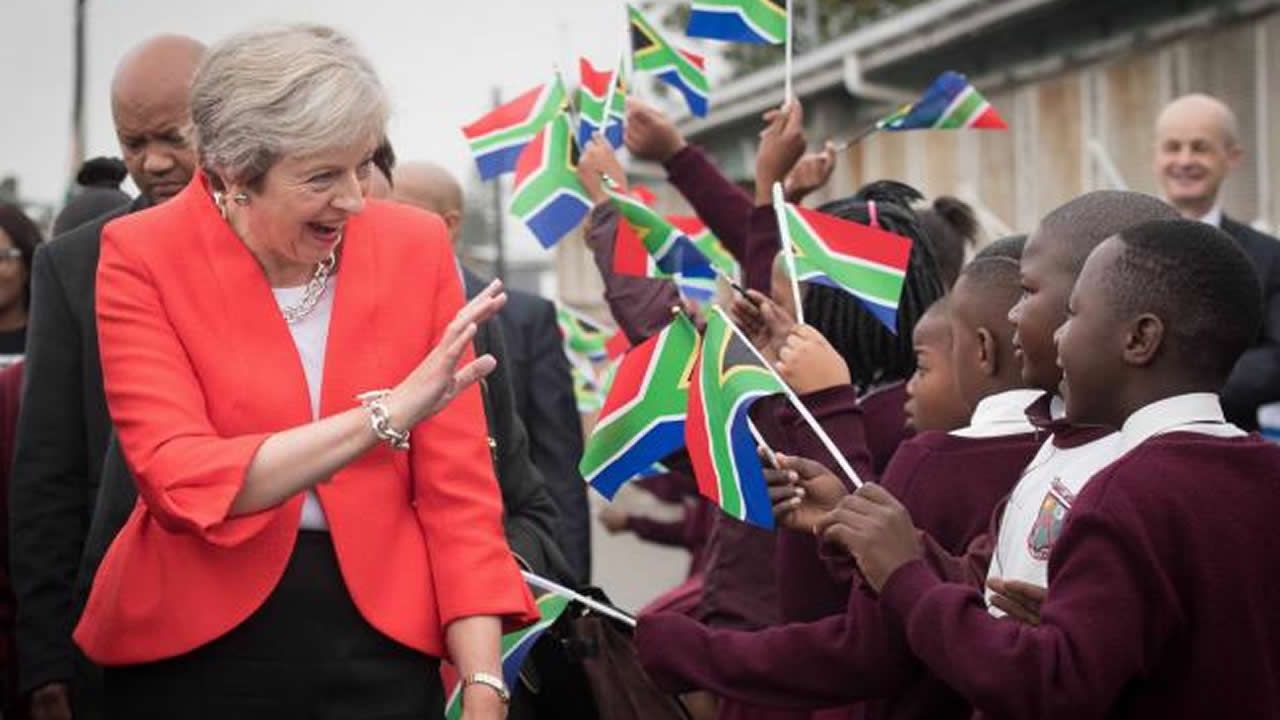 On 31st January 2019, Mauritius and the United Kingdom signed a new trade agreement that will guarantee continued preferential access for Mauritian products to British soil after the United Kingdom leaves the European Union on 29th March 2019. But will the post-Brexit era open up new opportunities for Mauritius?
Mauritius has been able to secure its interests in the wake of post-Brexit. Following an agreement signed on 31st January 2019 and which will come into force once the UK leaves the EU on 29th March 2019, both parties will promote the continuity of trade under the same conditions. Our exporters will therefore be able to contemplate the future with serenity after months of speculation on post-Brexit conditions. It should be noted that the agreement covers three areas: trade in manufactured goods, sea food and cooperation for economic development.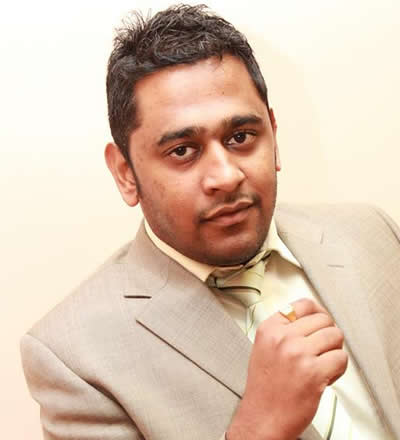 But, more importantly, the post-Brexit era is likely to open up new horizons for Mauritian entrepreneurs, especially in a particular context where the United Kingdom plans to increase its presence in Africa and boost trade with the continent. Indeed, during her African tour in 2018, British Prime Minister Theresa May announced her wish to see the United Kingdom become the top investor among G7 countries in Africa. Indeed, Africa definitely remains not only an important source of raw materials but also an interesting market for British investors. And this is where Mauritius can find opportunities.
Vidur Ramdin, Communications Director at the African Solidarity Fund, states that Brexit is the opportunity of a lifetime for Mauritius and the whole of Africa. He is convinced that, for Mauritius, the Brexit negotiations and the departure of Britain from the EU - and departure will happen - presents a great opportunity, if well tapped!
"British voters might be switching off on the endless parliamentary debates, knife-edge votes, prime-ministerial compromises and the contortions necessary to accommodate Conservative and Labour 'rebels' in the Brexit negotiations, but Mauritius should not. The Mauritian foreign policy often pays too much attention to political matters and ideology, and too little attention to our trade and economic interests. A positive trade balance between ourselves and other countries brings in much-needed foreign currency and employment opportunities; a negative trade balance, on the other hand - where we buy more from them than they buy from us - means the opposite," says Vidur Ramdin, who is very active on the African continent. 
He recalls that one of Brexiteers' chief arguments for leaving the EU is that it will create new and exciting opportunities for trade over the world. Britain's Secretary of State for International Trade Dr Liam Fox stated in The Telegraph on June 2018 that it was his country's ambition to become the world's leading champion of free trade, taking the opportunity provided by its exit from the EU to develop an explicitly pro-trade independent policy framework. He visited Uganda, Ethiopia, Mozambique and South Africa last year, presenting the UK's trade policy for Africa and stressing his country's eagerness to open new markets and to develop existing trade relations.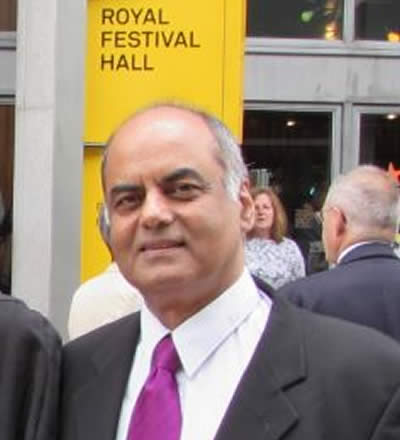 "While trying to preserve the favourable trade balance with the UK, Mauritius must take advantage of the Commonwealth ties with the UK to expand trade with that country and make the most of the new opportunities that will arise. There could well be opportunities for taking up some of the slack in post-Brexit trade between the UK and some EU countries."
He adds that all of this will demand flexibility and fleetness of foot by the Department of Industry and Commerce, the diplomats in the Department of Foreign Office and Cooperation as well as the Economic Development Board. The departments will have to co-operate closely with each other, recognising that the Brexit opportunity, with possible radical alterations to the world trade order, comes along only once in a lifetime. Mauritius will have a great role to play as a launch pad for British investments into Africa.
"If Mauritius is to attract vastly increased foreign investments and sell its goods to the world, it must look as though we know what we are doing. Cut out the populist ideology; focus on trade, business and investment. Be ready to show the available investment opportunities to potential investors and we must produce the goods that we want to sell. Mauritius will have to become much smarter at business and investment and manufacture than it has been in the past. EDB, as the economic game changer, has to walk the talk and lay down a 10-year plan in order to lead the way for other African countries to follow. If as a nation Mauritius succeeds in this, greater prosperity for all the people becomes a possibility."
Ganessen Chinnapen, an economist, also agrees that opportunities will unfold in post-Brexit era. "But everything depends on our zeal, our commitments and our African strategy," he remarks.  He believes the Government needs to work the right incentives to encourage the development of our businesses beyond our borders.
Rafic Soormally, economist, blogger and member of the Mauritian Diaspora based in the UK, reminds that an interim EPA agreement between the EU and Eastern and Southern African (ESA) countries, which include Mauritius, Madagascar, Seychelles and Zimbabwe, was signed on 29th August 2009, and entered into force on 14th May 2012, under which the ESA member states that "benefit from duty free access for all products with the exception of sugar and rice which has a transitional period until September 2015."  The ESA countries are currently involved in the negotiations of a full EPA which would include Trade in goods, Trade in services, Competition Policy, Intellectual Property Rights, Trade Facilitation, amongst others. 
He believes there is no reason why Mauritius should not keep the preferential trade tariffs with the EU as part of ESA after the UK leaves the EU. "As a member of the Commonwealth, Mauritius should equally be able to retain similar trade facilities with the UK on a bilateral basis. Mauritius' main customers are France, the UK, the US, South Africa and Madagascar while its main suppliers are China, India, South Africa and France.  The trading facilities with the EU and the UK after Brexit are unlikely to be affected to any significant extent. Adjustments may have to be made in the logistics of such trade."  
He further adds that the status of the Mauritian Diaspora in the EU is also unlikely to change after Brexit. If they do not hold a European Union Passport, they will still be bound by the immigration laws of the relevant EU country they are in. On the other hand, if they hold a European Union passport for the United Kingdom of Great Britain and Northern Ireland, after Brexit, like any other British citizen, they will need to change the passport for one without 'European Union' on it. All British passport holders will need to pass immigration checks when travelling to EU member countries like they did before the 1992 Maastricht Treaty, and vice versa.
But many members of the Mauritian Diaspora are not happy with Brexit. Jawaid Kuderbux, Mauritian citizen settled in the UK since decades, prefers to be part of the EU because this brings more advantage such as free travel and work in any part of Europe. 
Afsar Ebrahim, Deputy Group Managing Partner at BDO, feels that Brexit is both Yin and Yang, Opportunities and Threats! Does Brexit improve the sluggish UK economy or put a hand brake to growth? What is certain is that UK will break away from the shackles of EU and in the long term should enhance the country's competitiveness. However, this same competitiveness will be eroded as UK borders will be closed to East Europeans and the era of cheap labour will disappear. This will increase the costs of doing business in the UK. Should the UK economy get worse, the long haul Tourism activity will suffer and Mauritius will feel the pain as a result. In the Financial Services sector, the free movement of British subjects to EU will be affected and vice versa. There is a strong likelihood that costs of labour will go up. A UK without "cheap" east Europeans will open the door for outsourcing opportunities. This is an area where we need to position ourselves and with our English based education system (Accounting & Legal) it will stand us in good stead to take advantage of such opportunities. 
Moreover, the UK outside EU may not have to comply with EU directives and the UK legal framework may create a new competitive landscape and make London the undisputed financial services centre of the world.
---
The return of the blue passport
With Brexit, Britain is now reintroducing its iconic blue passport as from October this year. But the irony is that the contract to supply the new passports has been awarded to a French company, Gemalto, rather than the British De La Rue firm. The new blue passport will be the world's first carbon neutral passport and UK's first polycarbonate passports. It will include a complete redesign of the inside pages that will incorporate the latest developments in secure technologies to keep ahead of forgers and fakers, as well as feature citizens' biometric and biographic data.
---
Jean Philippe L'Évêque : "Duty and quota free access for Mauritian exports"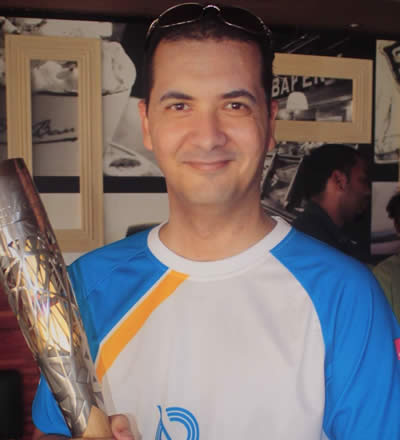 Jean Philippe L'Evêque, political spokesperson of the British High Commission in Mauritius, says that under the new agreement, the UK commits to providing duty-free quota-free access for Mauritian exports post-Brexit, as it does while the UK is in the European Union. "Trading on these preferential terms rather than on World Trade Organisation terms could deliver significant tariff savings. Based on current trade flows, meat and fish exporters in Eastern and Southern Africa could save £30 million a year in tariff charges that could apply if the agreement wasn't in place, while clothing exporters could save more than £10m and sugar exporters could save around £8m." He recalls the UK and Mauritius have signed what we call an Economic Partnership Agreement (EPA). EPAs are development-focused trade agreements with African, Caribbean and Pacific (ACP) countries. "This EPA will ensure that Mauritian and UK companies, consumers and workers continue to enjoy the benefits of the current EPA between the EU and Mauritius. For Mauritius, these benefits are widespread and include duty and quota free access for Mauritian exports to the UK and simpler rules of origin. For the UK, the benefits of duty free imports from developing countries include wider choice, lower prices, better value and wider ethical choice options for consumers. Providing continuity of the trading arrangements with our trading partners will help sustain jobs and further strengthen trade and investment ties between the UK and nations of Eastern and Southern Africa."
---
Figures
In 2016, our domestic exports to the United Kingdom amounted to Rs 9.2 billion, which was lower than the Rs 10.6 billion figure for 2015. Comparatively, we exported to the rest of Europe to the tune of Rs 21.8 billion in 2015 and Rs 23.5 billion in 2016. UK imports mainly sugar and manufactured goods, including textile products, from Mauritius. On the other hand, Mauritius imported for a total value of Rs 3.6 billion from UK in 2016 and for nearly Rs 43.5 billion from the rest of Europe. Regarding tourism, we received 141,904 visitors from the UK in 2016 and 149,807 in 2017.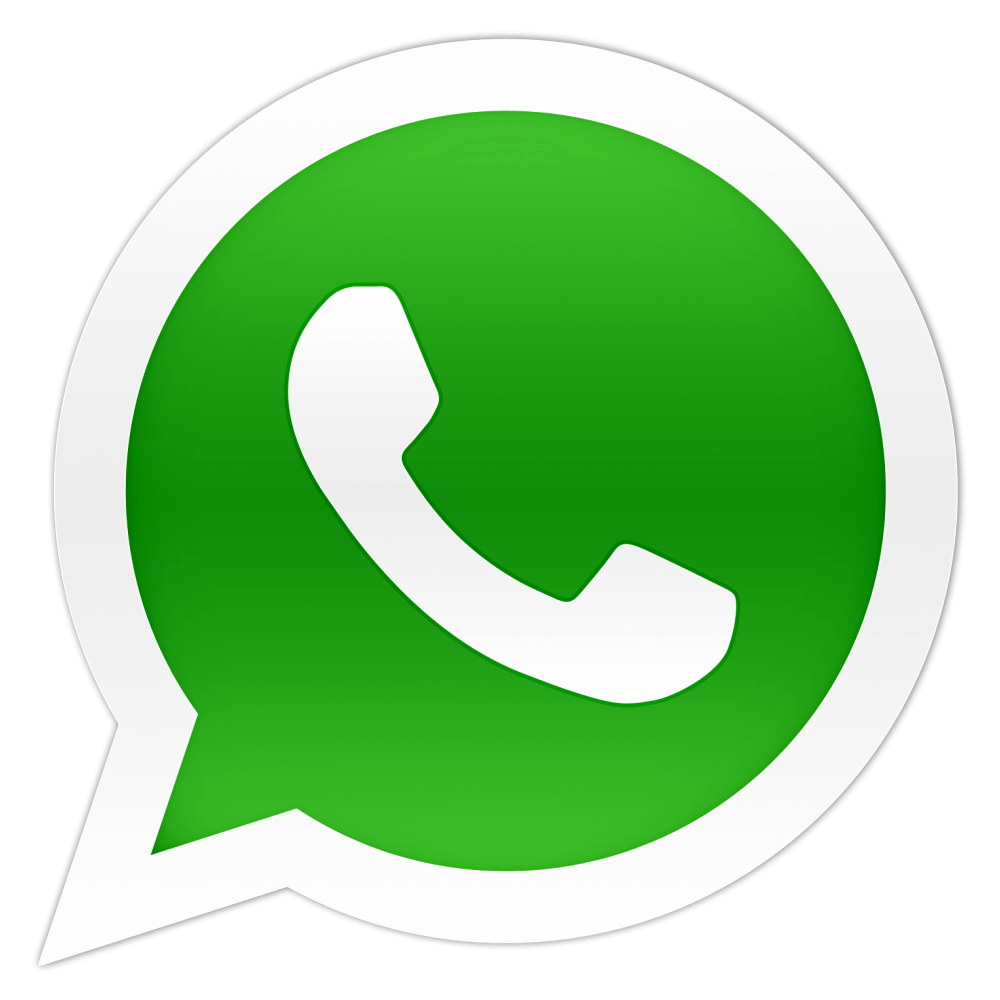 Notre service WhatsApp. Vous êtes témoins d`un événement d`actualité ou d`une scène insolite? Envoyez-nous vos photos ou vidéos sur le 5 259 82 00 !