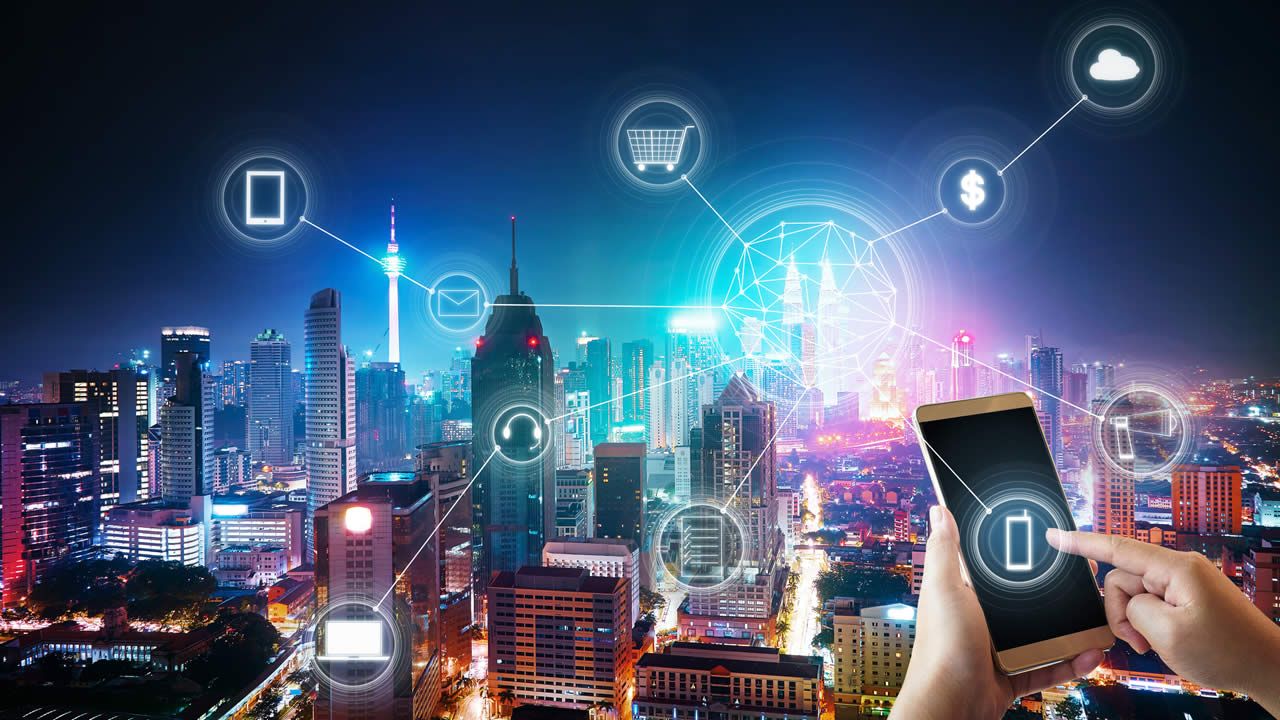 Payment has known different forms over the years but recently, it has taken another dimension. The most noteworthy changes have been credit cards, debit cards, payment gateway Mauritius, online payments and now mobile payments. Mauritius being a cashless society might not look too convincing, but it seems that we are already on our way with services like MauCAS, my.tmoney, JuicebyMCB, Emtel Cash and Filao card system. Are we moving towards a cashless society?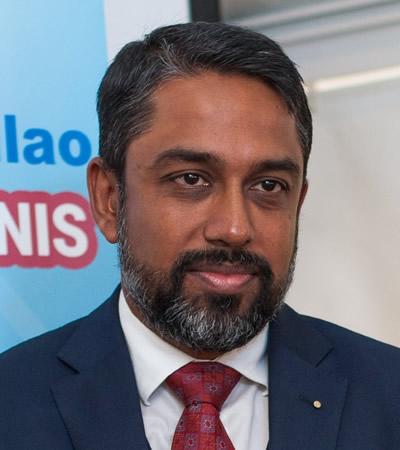 A cashless society refers to an economic state where financial transactions are conducted through the transfer of digital information rather than money in its physical form, such as banknotes and coins. During the recent launch of the Mauritius Central Automated Switch (MauCAS), the Prime Minister Pravind Jugnauth reiterated his vision of a cashless society to better secure financial transactions in Mauritius. He also announced the upcoming introduction of a "Central Bank Digital Currency."
According to statistics from the Bank of Mauritius, the number of transactions concerning ATMs in June 2019 is 6,826,339 and the value amounts to 14,988 million. The total number of cards in circulation is 1,824,724, among which there are 297,330 credit cards and 1,340,551 debit cards. Concerning the internet banking transactions, an increase of 14.74% has been noticed over the past one year for the number of customers. In June 2019, the number of customers is 486,051. Likewise, the number of transactions on the internet banking transaction has also known an increase from 346,952 in June 2018 to 391,463 in June 2019. Additionally, the number of mobile transactions has increased by 43.24%. Similarly, the number of subscribers has increased from 955,733 in June 2018 to 1,052,016 in June 2019. The value of the transactions amount to Rs 1,323 million for June 2019. 
Growing demand 
Abraham Rawat explains that with the undergoing digital evolution all around the world, societies are becoming less cash intensive. "Since 2014, we have been highly enthusiastic about implementing new financial technology to reach and engage with our customers. The demand is available both at individual and business levels. At individual level, the demand mainly arises from our younger generation of customers who value flexibility and thus favor more digital transactions with a seamless experience. They are considered as the main digital ambassadors and are able to influence the other generations, too. Businesses at their end are looking forward to expand their digital payment coverage as well as streamline their checkout experience."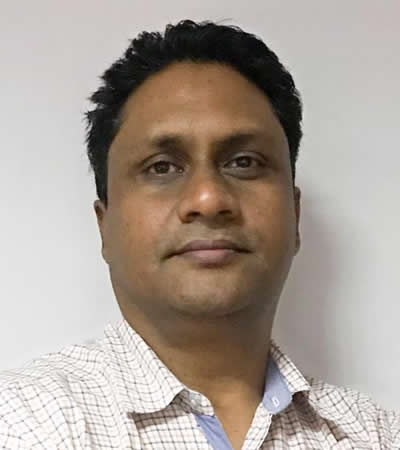 A spokesperson from the Bank of Mauritius shares that innovation is the byword today and technology is making it possible for financial institutions to provide new products and services. "This is, in turn, driving customers to be more sophisticated and exacting as regards innovative payment solutions that combine convenience, efficiency and ease of use." 
Cashless system in transport
RHT Bus Services Ltd has been the first one to introduce cashless system in the transport system. The CEO of RHT Bus Services, Dr. Sid Sharma, reveals that the Filao card system has reached a certain peak. "To scale its use and increase the number of users, RHT should have been able to operate in normal conditions where its normal routes would have allowed the travelers to avail of the facility. Unfortunately, in the past two years, the Rose Hill – Port Louis leg has been dominated and greatly disturbed by the installation of the Metro Express on its main route. Not only has this caused great prejudice to our main lines, but it has also scattered our clientele over several other routes and bus companies. This loss in our passenger load has made it difficult to scale up the development of our cashless system."
He states that the cashless card is the perfect way to travel in a modern country. "It has been around in most capitals of the world in various forms. The Filao card is the most modern and sophisticated card currently on the local market. It uses the same technology as the ones in London, Hong Kong and Thailand. It is therefore ready to be adapted to be used on all our buses as well as in the Metro Express, if the government chooses to adopt the same technology."
He adds that there are numerous advantages for using this system. "The customers do not need to carry cash when travelling, making it safe for travelers and especially old or vulnerable citizens. They do not run the risk of being robbed while carrying cash. The card is easy to top up in several points in Rose Hill and Port Louis and some dedicated Post Office counters. There are a lot of promotions being proposed to the travelling public, such as a 10% premium on their purchase or top-up. Several packages are available when topping up the card. The longer the period the better the promotion."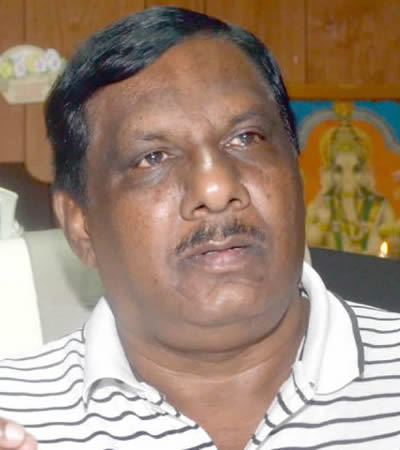 He avers that the Government has announced its intention to use a cashless system for the upcoming Metro Express – which will also be used on all public transports on the island. "This will therefore be an excellent way to travel for all Mauritians. RHT's Filao card has therefore been used as a pilot case and its introduction has been a revolutionary move. Given the appetite of Mauritians for new technologies, we have no doubt that the cashless system will meet with success on the condition that no other system be used in parallel to the national one. Unlike banking cards, Travel Card systems need volume to be profitable as the back office expenses are very high in the beginning and can only be amortized over a long period." 
The pitfalls  
Suttyhudeo Tengur explains that when we talk of a cashless society, it implies that people use less hard currencies and turn more to credit and debit cards. "One black point, however, is the abuse of credit limits. Consumers have to make sure that they do not cross the limits imposed by banks otherwise they will have to pay interests. A cashless society provides two things: With your debit card, you can withdraw the maximum money you hold in your account. With a credit card, whether it is platinum or gold, your credit is limited and as soon as you dive for credits from the bank, you will be charged interests and other administrative charges, which will make the use of a credit quite heavy. Consumers on these issues have to be very careful and just because you are the holder of a debit or credit card, you cannot live like a prince."
The other side of the coin is the administrative costs of the use of cards, he says. "If you lose your card, for any renewal you will have to pay a fee to the bank. Over and above this cost, the card user is regularly charged with costs for accountancy and other miscellaneous charges. It might turn around a few hundred rupees, but in the long run the banks are the overall winners. If you cast a glance on the end of year accounts of banks, you will find out the enormous amount of profits they case from these charges, which of course, comes from the pocket of the consumers."
Kaushik Subramani reveals that going cash-free is not all roses.   "Some might argue that we're not technologically prepared for a cashless economy. Security is one of the top concerns. If a cybercriminal managed to hack or steal your account information in a cashless economy, you will be left with no alternative funds to turn to."
Another weakness, as highlighted by the expert, poor internet accessibility, electricity, and technological devices needed for online transaction may also affect the implementation of cashless transaction. "Any technical problems with the payment system could halt trade and cause panic among people. Low-income individuals and those without bank accounts will have difficulty paying and receiving payments. Most of them in this group typically use cash for their daily purchases." 
Every time you pay by card, intermediaries may charge you a transaction fee, says Kaushik Subramani. "These fees would become unavoidable in a cashless society. On the other hand, most banks do not charge you to withdraw cash in ATM's, and you don't pay any fees when you buy something with it. There's no imminent danger of cash completely disappearing from circulation. However, both governments and consumers need to be aware of the potential pitfalls of a cashless society, as advances in technology mean we're increasingly relying on digital forms of payment."
Data storage and privacy 
For many there is the threat of privacy and risk of data to be leaked.  Kaushik Subramani opines that there can be violation of privacy. "Private organizations in need of personal data may violate one's privacy by keeping track of your business transactions. For companies seeking to use personal data to personalise their marketing and services to the individual, or to build brand loyalty and develop better products, it is important they understand that opinions on privacy vary around the globe. It is clear that, more than anything, consumers value privacy over convenience."
Mauritius, on its part, avers that their servers are hosted in Mauritius Telecom's data centre, which is a Tier IV data centre. "This data centre complies to international standards and data transfer is fully encrypted. The my.t money card is compliant with the EMV security standard, which is a standard which regulates Visa and MasterCard.  my.t money follows international payment security standard. The ecosystem of my.t money has been audited several times by external auditors and my.t money has been licensed by the Bank of Mauritius."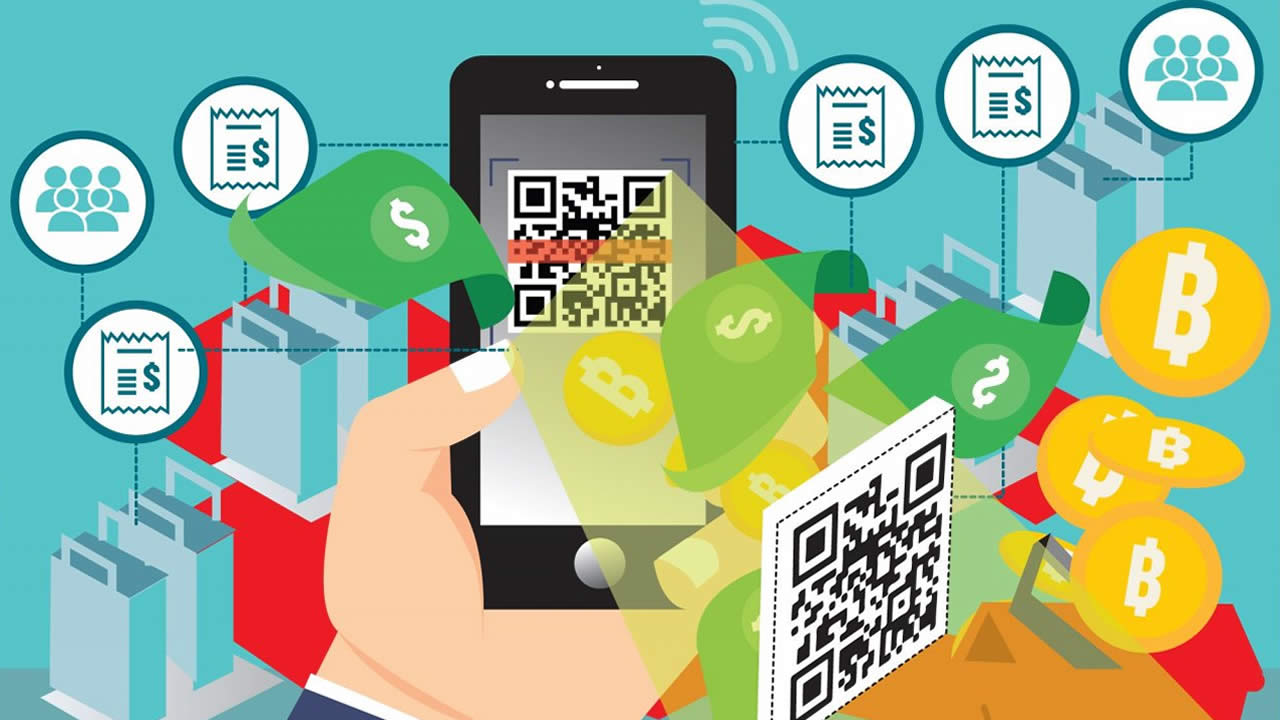 ---
The benefits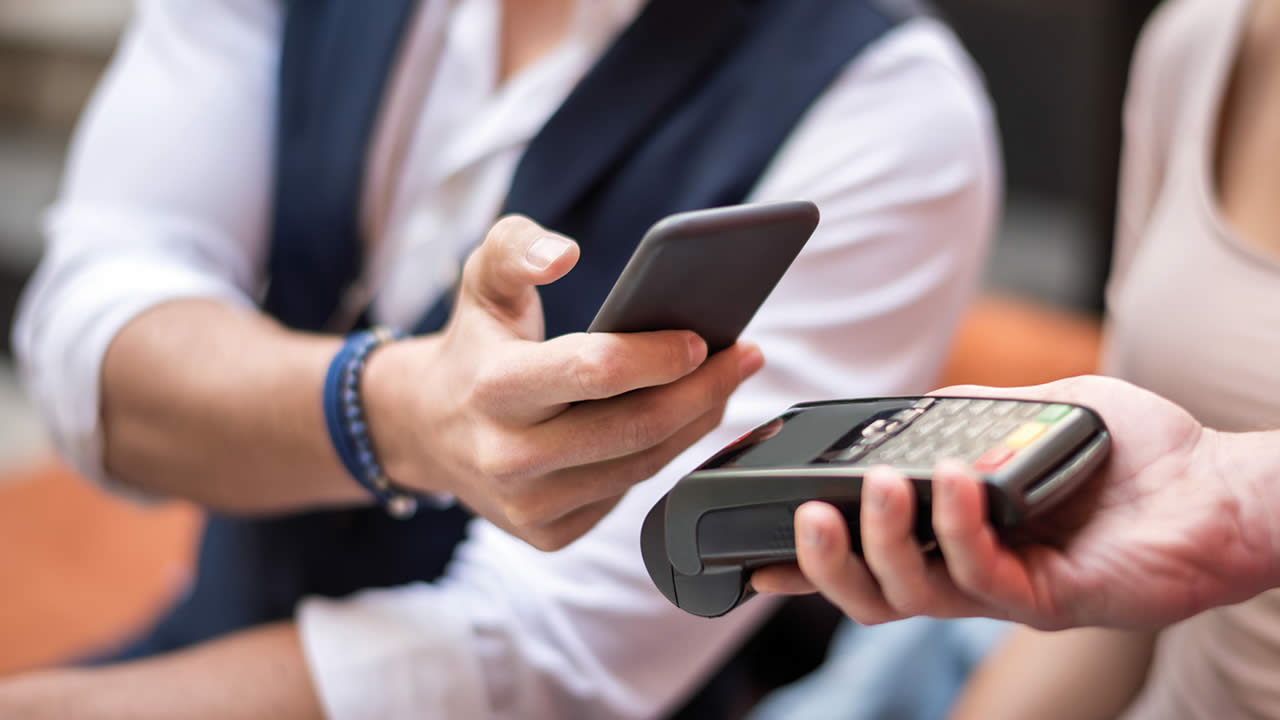 Moving towards a cashless society has enormous benefits. It is expected to not only benefit consumers but the society as well. 
Reduce crime 
Operation Manager and Business Development Manager Kaushik Subramani states that with this system, there will be fewer bank robberies and burglaries due to less currency being carried. "This method is safer for consumers as they do not have to take with them big sums of liquid money for their respective purchases. It is a form of security for consumers and even if they happen, unluckily, to lose their card, they are still safe," says Suttyhudeo Tengur.
Save time and ease life 
The advantage of using cards is that even if you do not have liquid money, you can still on off-banking hours, pay with your cards, recalls Suttyhudeo Tengur. Besides, Abraham Rawat highlights that less cash reduces the stress of having to carry cash around and count it, and moving towards digital solutions allows customers to track their spending. "Moreover, cashless payments provide a faster, safer and more secure way to pay. Cashless payments encourage more efficient checkout processes at cashiers and hence help reduce waiting areas at counters. Similarly, for businesses adopting digital payments, transactions are credited instantly to their accounts. As such, they do not have to vehicle cash for deposits at Banks and also save on queuing time." 
Decrease of illicit transactions 
Kaushik Subramani avers that there will be fewer illegal transactions, less tax avoidance, fewer funds for other illegal activities as well minimizing the black market. 
Preventing counterfeiting 
Another benefit, as mentioned by Kaushik Subramani, is preventing counterfeiting of notes. "As there will be less physical currency, the risk of fake currency will decrease."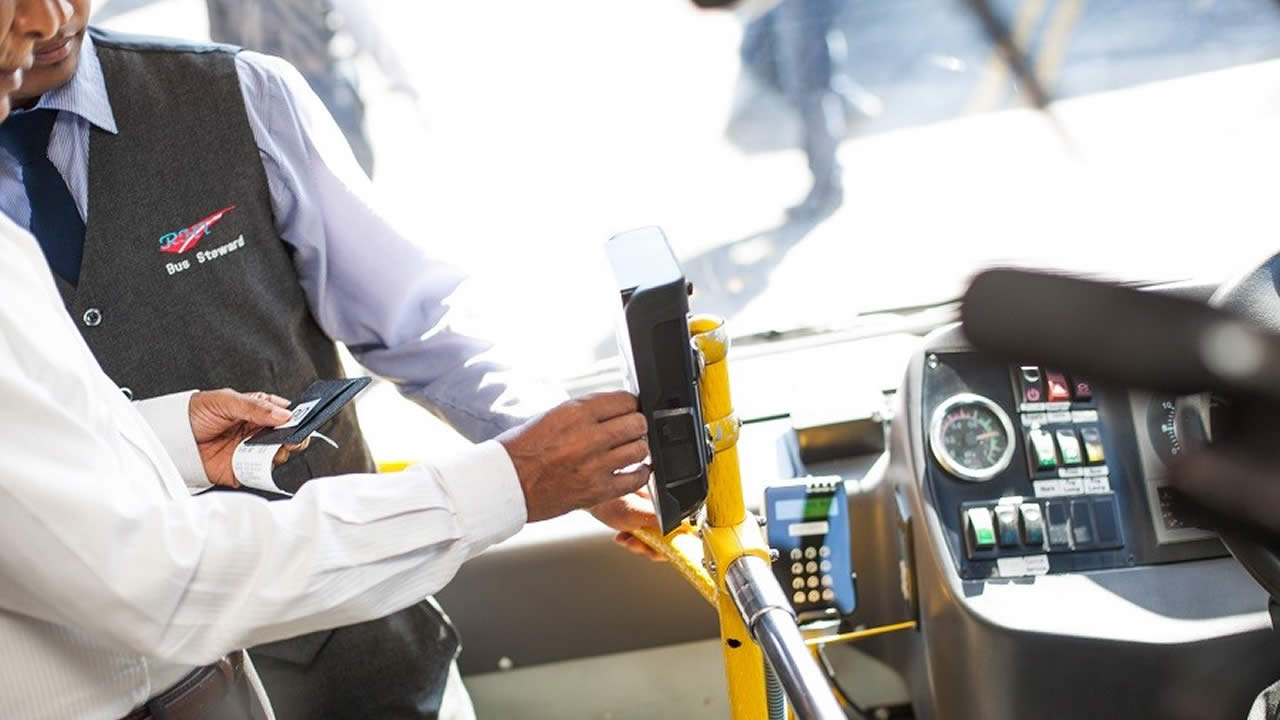 ---
Precautions to be taken 
Kaushik Subramani lists the following precautions to be taken for a secure cashless transaction: 
Never visit an online banking or shopping website by clicking a link received in an email or text message. 
Choose established and well-known websites to make your payments. 
Download online payment apps only from official stores such as Google Play and Apple Store.
Before you download any app, verify the publisher. The 'Top Developer' badge (in Google Play) is usually a good sign that the app is safe to download. 
More importantly, also read the permissions that an app is asking for. If you think it is asking for more than what is required, then better avoid installing it. 
Ensure there is a two-factor authentication for all your net banking or debit/card transactions. This means whenever you make an online transaction, you will be asked to authenticate yourself twice. 
Always choose a strong password for accounts on net banking or online payment apps. Ensure your password is at least 8 characters long, has uppercase and lowercase letters, numbers, and symbols.
Be vigilant: Avoid making cashless transactions from public computers such as those in cyber cafes.
Do not use free, insecure Wi-Fi networks for making digital transactions. Doing so may let an attacker steal your information.
When making internet payments: Protect your card number and never store it on your personal computer or send it via email. 
Check that the website is safe and secure before making any online transactions. Look at the URL of the website. If it begins with "https" instead of "http", it means the site is secured using an SSL Certificate. 
Install a good mobile security app which can block malicious apps & access to fake and infected websites. 
---
Examples of various systems
MauCAS 
The Mauritius Central Automated Switch (MauCAS), a novel state-of-the art digital hub fully owned and operated by the Bank of Mauritius (BoM) for routing payments among operators on a 24/7 basis. MauCAS provides several benefits to the whole payment industry in Mauritius, namely, customers, merchants, service providers and the Government through lower transaction costs. As a direct intermediary between payment operators, MauCAS will bring the much-needed efficiency in dealing with domestic payments, which up to now required a non-domestic intermediary. MauCAS will charge much lower routing fees to operators who will pass on the benefits to their customers. MauCAS will be central payment infrastructure allowing payment service providers to connect to the system through low-cost direct interfaces thus benefiting from economies of scale to reduce operation costs. Through MauCAS, the Bank of Mauritius is providing a level playing field for bank and non-bank operators to compete and provide new types of services which will ultimately provide more options to the customers. The MauCAS infrastructure will promote the emergence of a new breed of payment service providers who will bring more customer-centric services, embed innovative payment options in service such as insurance, booking, etc. MauCAS will comprise a payment gateway for government services to boost acceptance of electronic payments, regardless whether these are on-site or on-line.
JuicebyMCB 
With a wide range of features, JuicebyMCB makes banking on the go quick, safe and convenient. The app is designed for both iOS and Android devices. JuicebyMCB has more than 250,000 active users to-date. Abraham Rawat, Head of Retail Banking, MCB Ltd, confides that there is definitely a lot of opportunities in the business environment today, as well as a growing demand for services such as JuicebyMCB. "JuicebyMCB has allowed merchants ease the way they do business today. While customers are able to pay their goods/services through the QR Code displayed at the merchant, the funds are instantly credited to the merchant's account. The merchants also have real time access to the transactions being effected, hence allowing them to manage their stock better."
MY.T money 
Till date, my.t money has already 200,000 customers and this number is expected to grow due to the high level of smartphone penetration in Mauritius. Mauritius Telecom believes that my.t money will definitely have a positive impact on the growth of businesses in Mauritius.  "It is a revolutionary mobile wallet that gives you exciting new ways of managing money. The service consists of a mobile app and a payment card, and with regards to business in particular, it represents an easy, secure and reliable payment solution. With less cash handling, my.t money is also a convenient and fast payment method for both businesses and customers." For them, the future looks bright. "Furthermore, we are confident that the revolutionary concept of my.t money will trigger heightened interest among Mauritians and encourage them to shift from traditional physical cash transactions to cashless transactions."
Emtel Cash 
Emtel Cash allows any registered subscribers to store, receive and send money using his mobile phone. It allows you to pay CEB, CWA, Canal+ or Emtel bills and other services like pay merchants for goods and services.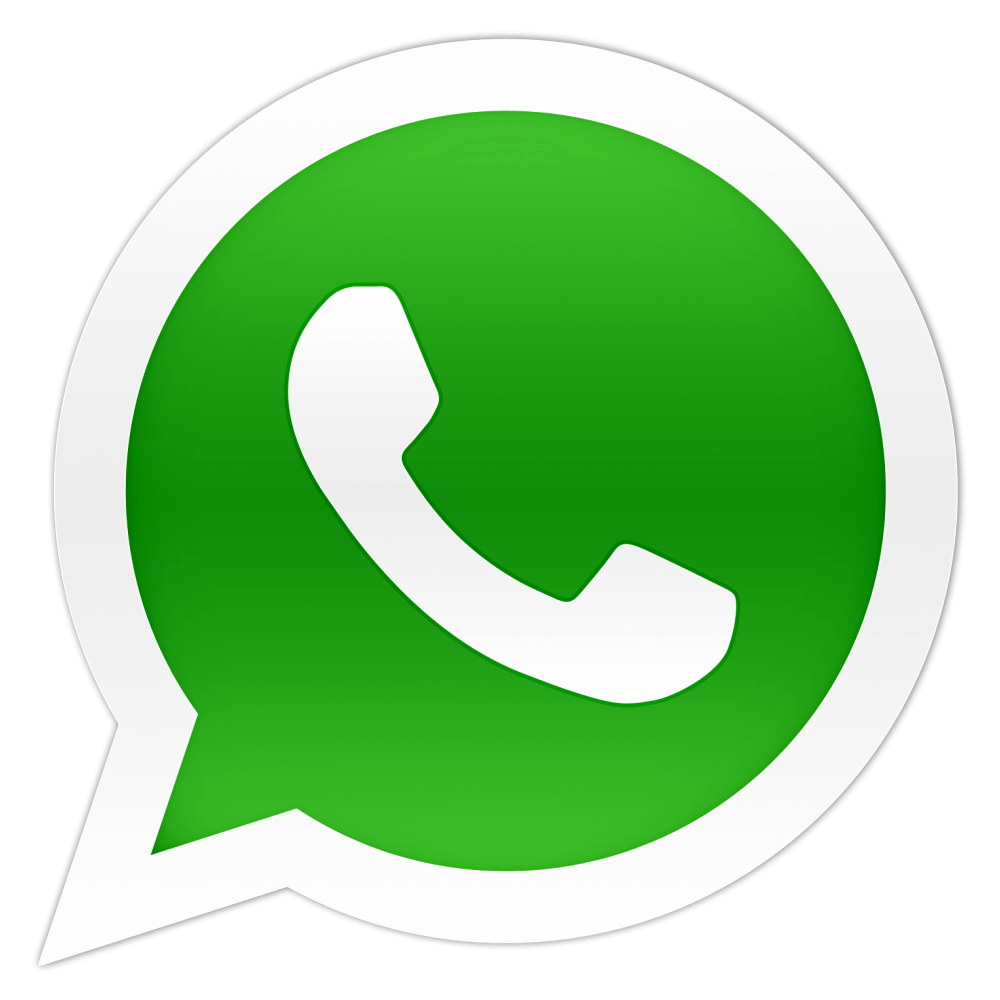 Notre service WhatsApp. Vous êtes témoins d`un événement d`actualité ou d`une scène insolite? Envoyez-nous vos photos ou vidéos sur le 5 259 82 00 !